The Houston Museum of Natural Science is honored to again host the breathtaking beauty captured in Wildlife Photographer of the Year.
Founded in 1964 and organized by the Natural History Museum and BBC Worldwide, Wildlife Photographer of the Year is one of the longest and most prestigious photography competitions in the world. Now in its fiftieth year, the competition received over 40,000 submissions from amateur and professional photographers from nearly 100 countries, all of whom were competing for the prestigious title of Wildlife Photographer of the Year.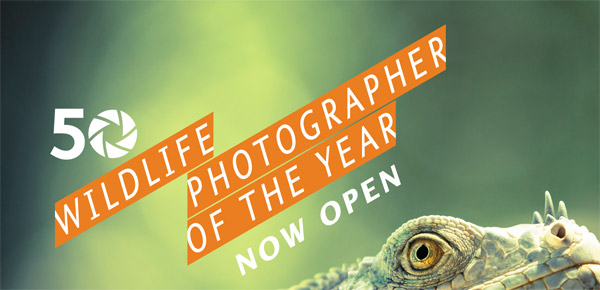 Every year, the best images submitted are selected to form theWildlife Photographer of the Year exhibition, and are exhibited at art galleries, museums, and science centers around the globe allowing millions of visitors to view the stunning images, helping to ensure that biodiversity and sustainability remain at the forefront of public awareness.
Since its inception, audiences across the world have responded to the splendor, drama, variety and importance of life on Earth captured in the images. Over the years, the exhibit has inspired a new generation of photographic artists to produce a visionary and expressive interpretation of nature. The subjects generate greater public interest in the natural world and conservation, raising understanding of wildlife photography as a mainstream art.
Featuring 100 awe-inspiring images, from fascinating animal behavior to breathtaking wild landscapes, Wildlife Photographer of the Year harnesses the power of photography to promote the discovery, understanding and responsible enjoyment of the natural world.
Wildlife Photographer of the Year is free for Museum members and with general admission.