Editor's note: This post is part three of our three-part series on how you helped us save our telescope at the George Observatory. Read part one here, and part two here.
In our Save Our 'Scope (S.O.S.) campaign, much of our focus was on replacing the mirror in the telescope. This was the first and most obvious thing we realized we needed to fix. However, just as important as the telescope and the mirror (which allows us to see the wonders of the universe) is the dome which protects the telescope and the hydraulic lift floor that allows us to take multiple visitors to look through the 'scope.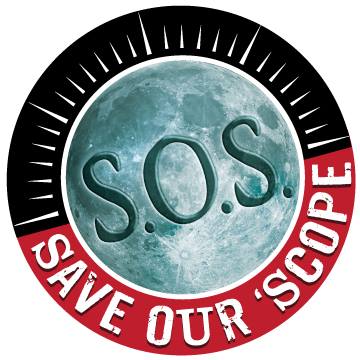 We have an amazing elevator-type floor that allows us to take many people up to the telescope at the same time. The telescope complex weighs 10 tons, so it will not move anywhere. The floor allows us to let short children and people in wheelchairs still look through the massive telescopes. Historically, most large telescopes have a single chair which lifts the astronomer up to the eyepiece, as you can see in the image of Percival Lowell below.
As computers and imaging have evolved, now most observatories attach a camera to the eyepiece holder and then run a cable to the building downstairs so the astronomer can use a computer to "look" in the telescope. This is pretty convenient (air conditioning and snack foods, anyone?), but it doesn't allow someone the very personal experience of looking at something amazing in space with their own eye. The George Observatory does have cameras that scientists use when we are not open to the public. We will always use an eyepiece for the public observing.
The next big item to address was the dome itself. Steel in the Houston climate gets much abuse. Most large observatories are placed in deserts or on top of mountains in very low humidity conditions. However, this is not necessarily where many people are located, so we are committed to regular maintenance to keep the dome in good condition. 
Here are the before shots of the dome: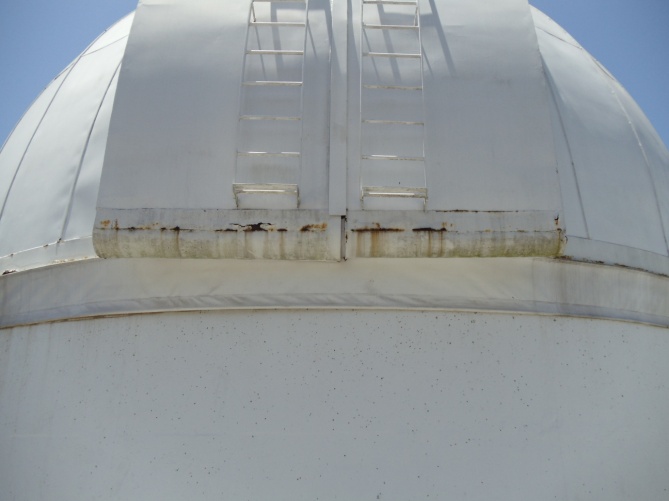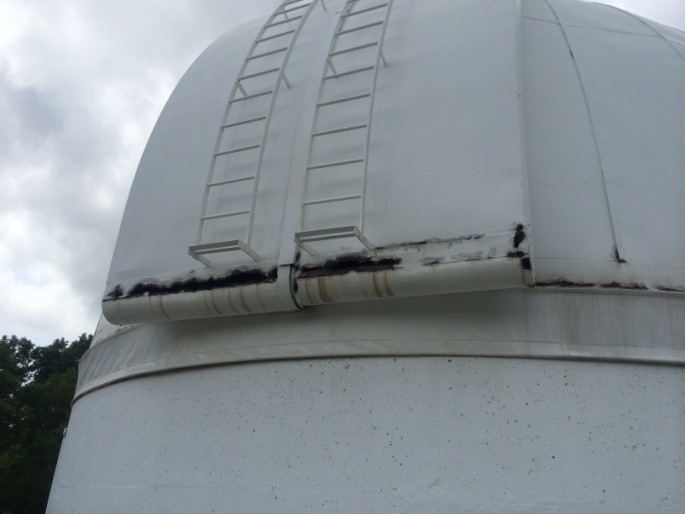 It wasn't easy to fix, and we needed to accomplish this before the summer heat set in.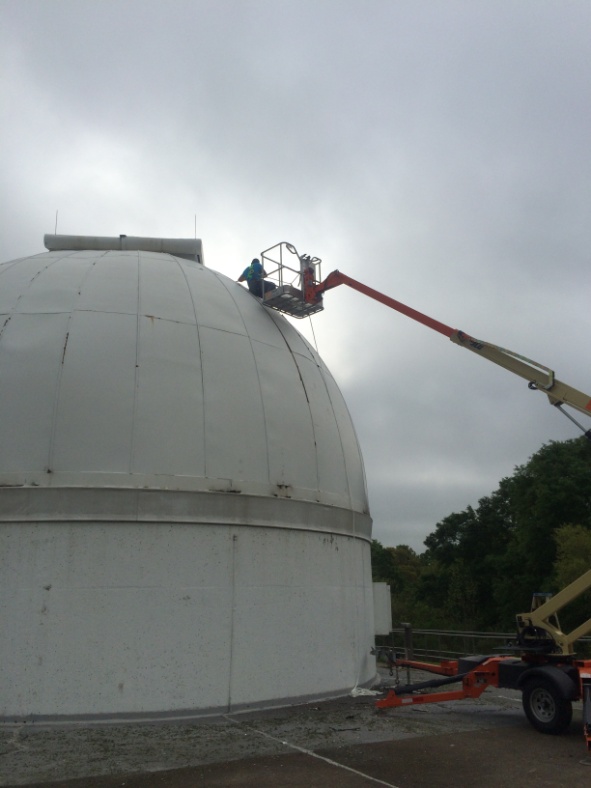 Here is the after shot. The dome is ready to protect the newly refurbished mirror as soon as it comes home!