We know. Mother's Day is right around the corner and everyone is scrambling for the perfect, last-minute gifts. While it's tempting to play it safe ordering a few random presents from big box stores or mega online retailers, the Museum Store has your back with unique, handcrafted gifts from some of mom's favorite local artists. Now, we're not saying to ditch online shopping altogether- we do have an online store, you know– but shopping local does have its advantages.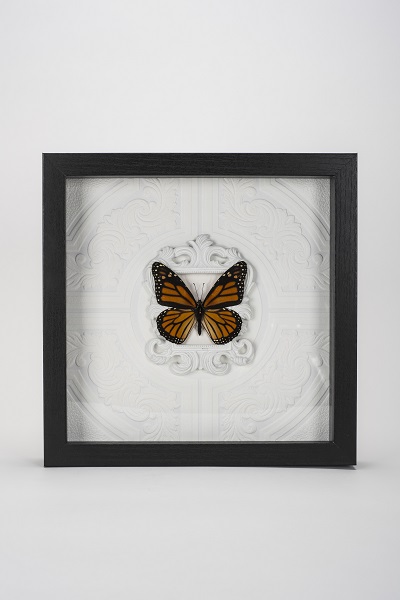 What do entomologist parents and a lifetime love of art and nature create? Luxury insect shadowboxes, of course! Ruben Salazar and Tristan Erickson, the artists behind Bug in the Box, turn Mother Nature's art into works of art you can brighten your home with. Some of the butterflies and moths seen on display hail from the Cockrell Butterfly Center after the insects complete their natural life cycle, and many are sourced from butterfly sanctuaries around the world. Their work ranges from dark and moody to light and whimsical, covering a variety of styles to fit the vibe of your gift recipient.
Mei Chang Stansbury is the artist, designer, and illustrated behind Black Tea Café, transforming her artwork into gifts to be used around the home and on the go. With the bright, clean watercolor designs pop on their minimalist backgrounds, Mei's work strives to help us celebrate the beauty to be found in everyday life. Tea towels decorated in Texas' state plants and animals, notepads featuring flippered friends from under the sea, and vinyl stickers to put where seeing them makes Mom smile.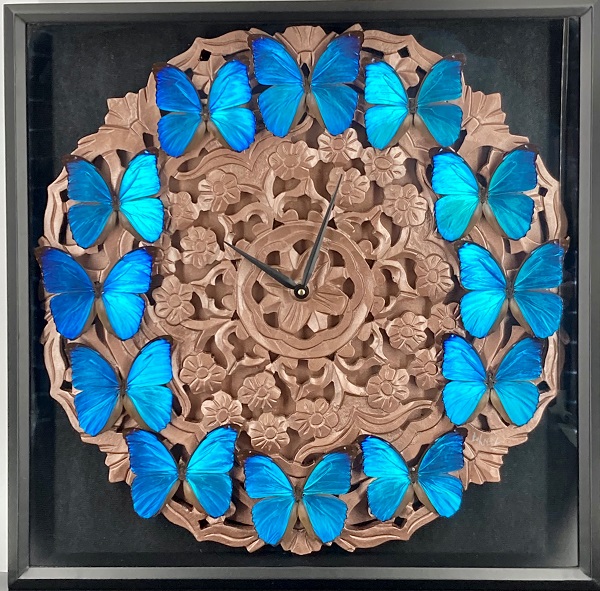 Time waits for no butterfly, including the ones keeping time in Cassandra Bohne-Linnard's Timeless Beauty clocks. For over 20 years, Cassandra's acrylic paintings were her creative outlet, especially after retiring from her corporate career in Houston's Energy Corridor. It only took painting one butterfly for the Houston Native to discover a new passion project; incorporating preserved butterfly specimens into her art. She started this journey creating butterfly dioramas encased in glass, but moved up to functional art pieces with her Timeless Beauty clocks. No two clocks are quite the same, each featuring their own hand-carved wooden time face and an assortment of butterflies.
The Houston Museum of Natural Science's Museum Store is one of the few places in town where these beautiful works of art from talented local artists can be found.
Further Mother's Day Reading
Hatshepsut: Neither a Mad Queen Nor a Bad Mother