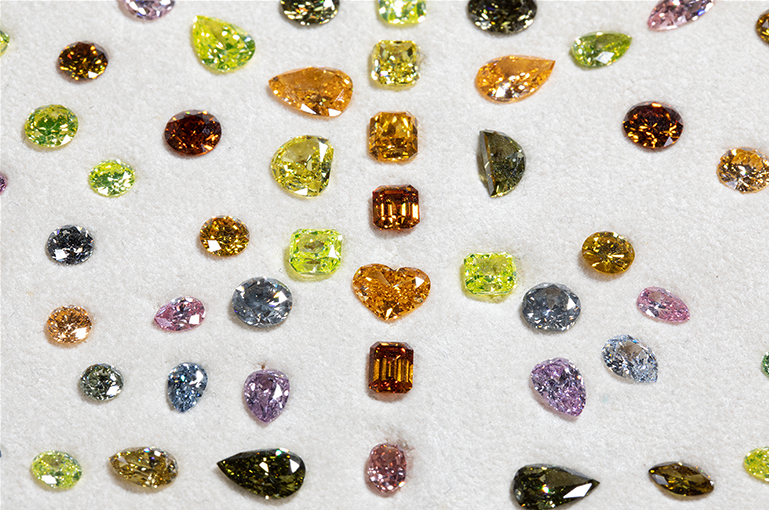 With their bright, fluttering wings and airy flight, butterflies are revered in cultures all over the world as beacons of hope and peace. It's one of the many reasons we love the Cockrell Butterfly Center; the peaceful thrum of the butterflies creates a tranquil, tropical oasis. Now, a new piece on loan from Alan Bronstein brings that same spirit to the Cullen Hall of Gems and Minerals. According to Bronstein, The Butterfly of Peace is meant to "make people aware of something beautiful in the world that they probably don't know about."
That beautiful something that Bronstein refers to are diamonds of another color. Colored diamonds are incredibly rare, composing less than 0.1% of the diamonds mined worldwide, helped in part by an industry focused on selling the clarity of the colorless variety. Diamonds come in a full spectrum of colors; Bronstein elaborates, "It's like seeing a rainbow for the first time. They come in every color you see in nature, and some that you don't commonly see in nature." Represented in the Butterfly of Peace are pink diamonds unearthed at the Argyle mine in Australia, purple diamonds from Russia, lime green diamonds found in Brazil and both blue and orange diamonds sourced from South Africa.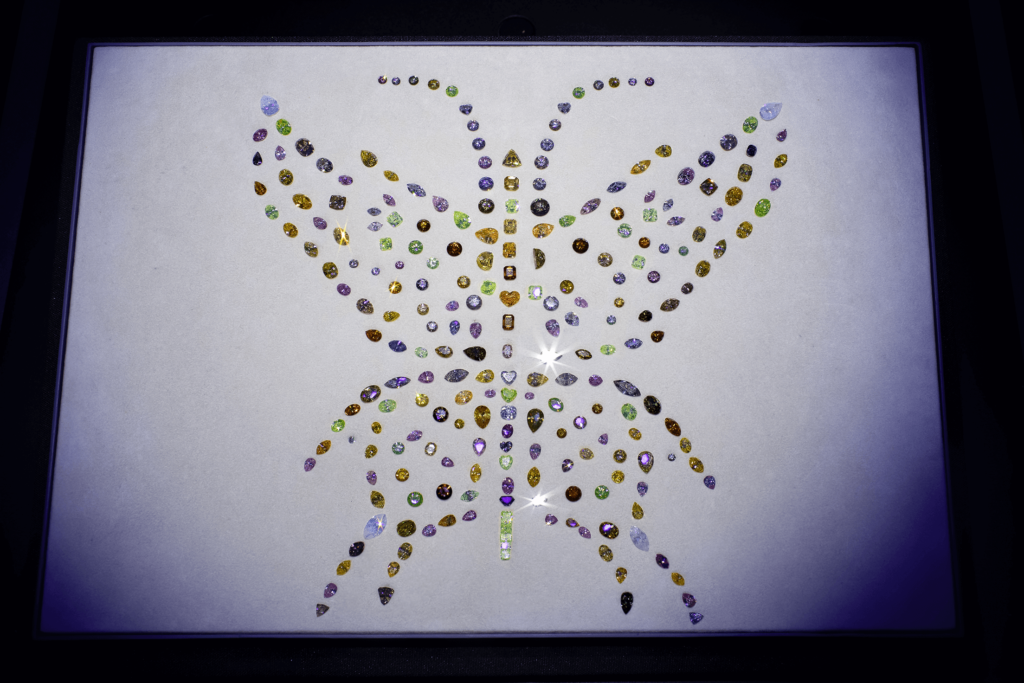 Bronstein began the project with about sixty diamonds, but the desire to make the piece even more colorful and lively led to a 12 year long accumulation of 240 natural, fancy colored diamonds, weighing an astounding 167 carats. Much like the metamorphosis of a butterfly, the project grew and expanded. "I didn't intend on it taking more than 12 years and I didn't intend on it being 240 diamonds." Bronstein explains. The composition of the piece was "random inspiration" and meant to mimic the asymmetric beauty of butterflies in nature. Bronstein hopes that the colorful stones along with the symbol of the butterflies will inspire its viewers with peace and hope. "I consider the butterfly to be a universal symbol of peace," He explains, "it transcends religion and culture."
Beyond the philosophical importance of this piece is the scientific phenomenon it illustrates — diamond fluorescence. When diamonds are formed over millions of years, a number of compound elements are absorbed by the stone. Trace amounts of elements, like Boron, Nitrogen or Aluminum, can react to UV light, causing the entire diamond to glow. In our gem hall, the Butterfly of Peace is displayed underneath lights that switch from black to white, literally highlighting the fluorescent glow of some of the diamonds in the piece.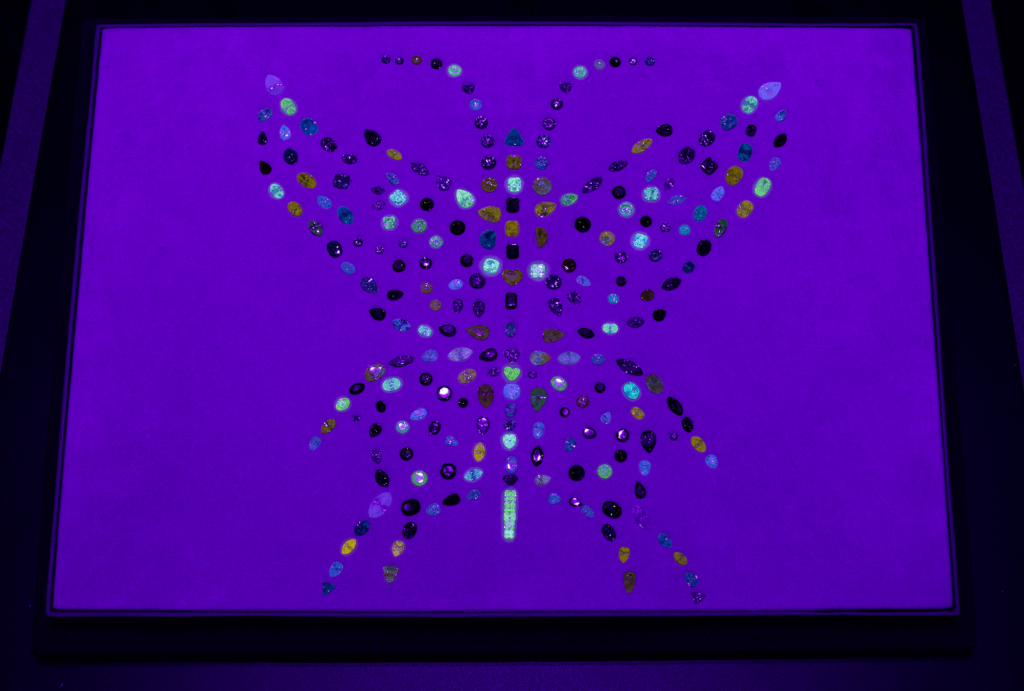 The Stages of Metamorphosis
A process 12 years in the making.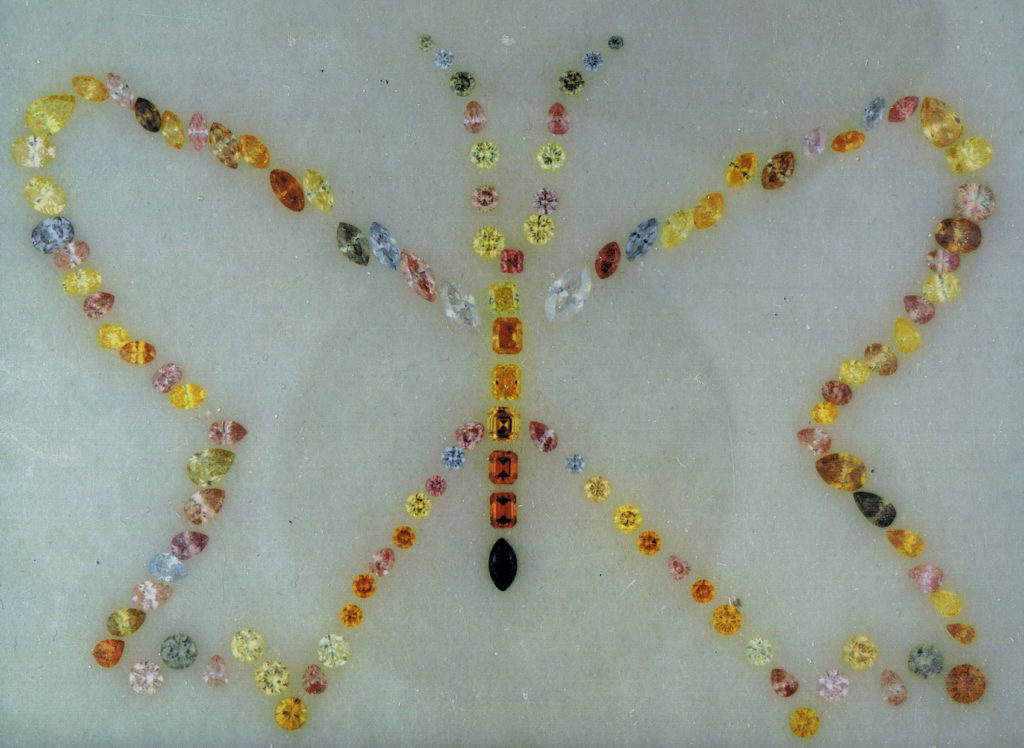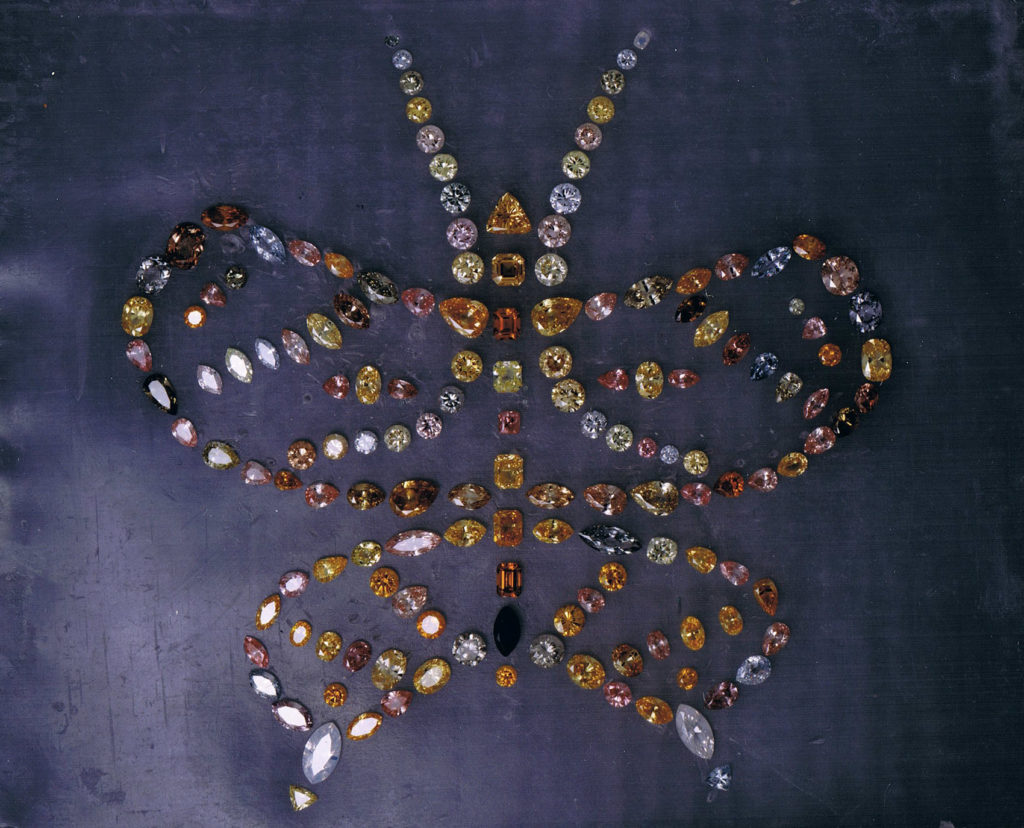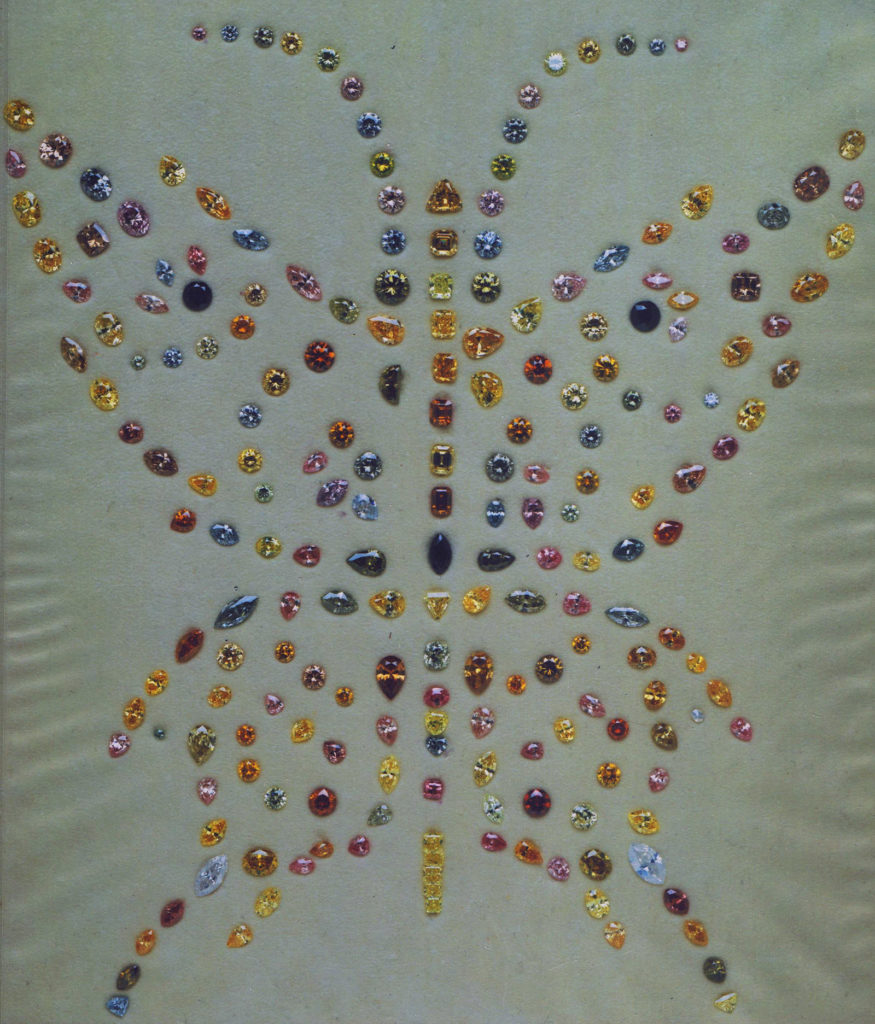 Be inspired by the Butterfly of Peace, now on display in the Cullen Hall of Gems & Minerals. Included with admission to the permanent exhibit halls and always free for members.