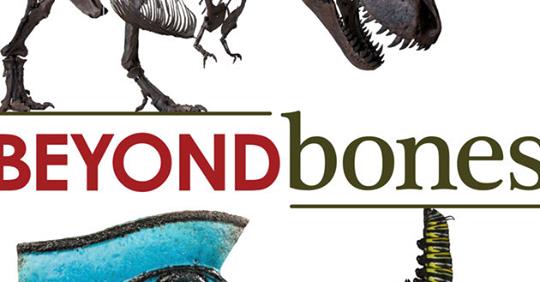 Did you know that your favorite museum is making your new favorite podcast? Welcome to the Beyond Bones Podcast, a science podcast that's all about looking beyond the bones and beyond the artifacts to explore the personal stories that inspire our collections. We're back with Season 2, and it's going to have more episodes and more expert interviews. Season 2 drops in ONE WEEK, and in the meantime, you can like, rate and subscribe to Beyond Bones Podcast on your favorite podcast app and catch up on our inaugural season.
Many of the exhibits that we house and the artifacts within them tell fascinating stories too big for a text panel, so in season 2 of Beyond Bones, we're uncovering more of the stories that inspire us. From the intersection of music and early 20th century prison life to the historical and cultural impact of syphilis, we leave no stone unturned in our search for engaging and thought-provoking content. You can also look forward to interviews with astronomy and space exploration experts about the 50th anniversary of the Apollo 11 lunar landing and a working artist and director behind two of HMNS's summer shows.
This season of Beyond Bones will have five episodes released every other week starting March 21.
Like, rate and subscribe on
or where ever you listen to podcasts.
Until next time, keep learning.
-The Beyond Bones Podcast Team