Senior Social
| Wednesday, May 30 | 9 a.m.
Spend the morning socializing with other seniors at HMNS! HMNS Senior Social is a new quarterly event exclusively for HMNS senior members, ages 62 and up. Enjoy a light breakfast and an exclusive tour of a select permanent exhibition during this new special event series for seniors only. Come and experience the Museum with us!
Tickets are $2.
Lecture – A Century of Marine Archaeology in Egypt by Emad Khalil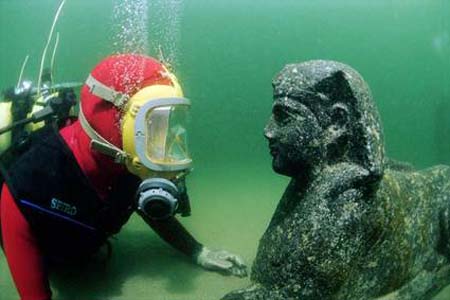 Dr. Emad Khalil, executive director of the Alexandria Centre for Marine Archaeology and Underwater Cultural Heritage, will overview the extensive marine archaeological sites of Egypt, the major crossroads of the ancient world. His excavation projects include The Sunken City of Heracleion, the legendary gateway to the Mediterranean prior to Alexandria once recently found near the mouth of the Nile, and Marsa Bagoush, a port city on the route between ancient Alexadria and Paraetonium with several shipwrecks. Although this site was mapped by the British Royal Navy in 1861, it is only now being properly investigated. Dr. Khalil will also introduce the use of virtual reality in these projects.
Thursday, February 08, 2018 – 6:30 PM
Members $12, Tickets $18
World Trekkers: Germany
Please log in for member ticket availability.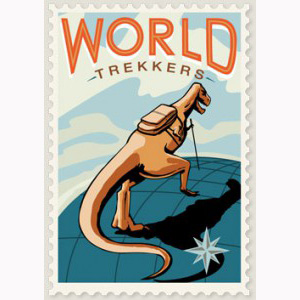 Enjoy a member's event for young children featuring live entertainment, face painting, a balloon artist, crafts, activities and more. Bring your family to HMNS and you can travel the globe with World Trekkers! The perfect family outing, these events highlight a diverse set of cultures from around the world through food, entertainment, arts and crafts and more. This February, we're heading off to Germany. But no need to pack your bags – HMNS brings the world to you with World Trekkers!
Friday, February 09, 2018 – 6:30 PM
Members tickets are $7!
Please note – this is a members only event. Not a Member? Check out our Member Benefits – including great family events like this!
2ND SATURDAY Is For Members!
Opening at 8 a.m. for Members only.

On the second Saturday of each month at our main location in Hermann Park, HMNS will open one hour early for Members only! See the Museum's permanent exhibitions—always free for Members—before the crowds. Get exclusive discounted entry to special exhibitions, and enjoy arts & crafts, touch carts and guided tours while you're here. Also featuring—Kid's Pass! Bring it back every 2nd Saturday and your child will receive a small prize!
2ND SATURDAY is always free for Members. Make the most of your Membership and join us for 2ND SATURDAY.
And don't miss out, now 2nd Saturday will now feature family programming from 9 a.m. to noon —with a different theme each month!
Jan: Come explore the Lunar Eclipse with an educational lunar craft!
Feb: Learn more about density through our interactive program "Discovering Density"
Mar: Is it venomous or is it poisonous? Or maybe both? Explore the difference between poison and venom with us!
Apr: Flowers are blooming early this year! Join us and celebrate our Earth by making a beautiful wildflower from recycled material
May: Come talk about Energy with us through our interactive program "Exploring Energy"
June: Make your Dad a great Father's Day gift while learning about the early printing process!
July: Join us this month and take home an awesome balloon creation!
Aug: Love dinosaurs? We do too! Come learn about some of the dinosaurs in our Paleontology hall up close and personal through our program "Dinosaur Discovery"
Sep: Come make your own interesting and unique pin to take home and show off!
Oct: Join us this month and take home an awesome balloon creation!
Nov: It's that time again! Make an ornament to take home or leave with us – come back in December to see it hanging on the HMNS Member Tree in the Grand Hall!
Dec: Ever wonder about the weather? That's great, we love to learn about it! Come explore the atmosphere and our ever-changing weather!
For information about Second Saturday at HMNS at Sugar Land, please click here.
Class – Chainmaille Class
Once used as a type of flexible armor made of interlocking metal rings, chainmaille has an extended history across the ages and around the world. Even today, it is being re-invented in a variety of ways, from protecting against shark bites to elaborate jewelry.
In this class, instructor Corey Green will explain historical chainmaille and its uses. You will learn techniques using the provided tools and materials to fashion "weaves," as they are called, for different patterns. Go home with a finished piece of chainmaille jewelry and an understanding of the history of this art form. Advance registration recommended.
Saturday, February 10, 2018 – 9:00 AM
Member $80, Tickets $95
Class – Growing Fruit Trees in a Small Space
The smallest urban lots can grow fruitful gardens of increased variety and beauty. In this class you will learn high-density orchard techniques to enable the urban gardener to quadruple the variety of fruit they can grow without buying a single square of land. Maintenance is made easier by employing simple changes in the way home orchard management is approached. Practical and decorative techniques are included. Fruits covered include stone and pome fruits as well as tropical fruits and small bush fruits and berries.
Instructor Angela Chandler teaches several popular classes for Urban Harvest.
Saturday, February 10, 2018 – 9:30 AM
Co-sponsored by Urban Harvest. Member $30, Tickets $40