HMNS Catalysts Event: Cullen Hall of Gems and Minerals
Note: You must sign in to purchase HMNS Catalysts members tickets.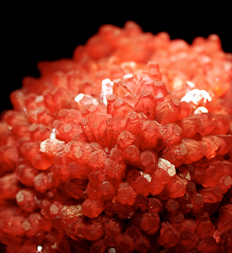 From a huge blue topaz crystal weighing more than 2,000 carats to a crystallized gold cluster that is one of the most highly coveted objects in the mineral kingdom, the spectacular specimens on display here are true masterpieces – the Rembrandts and Picassos of the natural world.
Discover more than 450 beautifully crystallized mineral specimens, including some of the world's most rare and beautiful examples.
Complimentary drinks and light bites
Strictly for adults ages 21 and up!
Free for HMNS Catalysts Members!
General Public:$25
Museum Members (All other Levels and HMNS Catalysts Guests): $15
*For guest tickets and Museum Members (all other levels), please reserve tickets at the Museum box office or by calling 713-639-4629.
Message in a Bottle
February 2, 2018 – May 13, 2018
Throughout history, the Message in a Bottle phenomenon makes many appearances; Greek water current studies, Japanese epics, Poe, Dickens, and the rock band, The Police. This exhibit continues the tradition, capturing the zeitgeist of the Message in a Bottle through American eyes. No single artist is featured, but the personal voices of everyday Americans are on display in this rare collection of messages found in bottles along the Mississippi River and other U.S. rivers.
Organized by Chad Pregracke, the Living Lands & Waters crew and many volunteers discovered these messages over the past 20 years while carrying out waterway clean-up efforts and education.
Established in 1998, Living Lands & Waters is committed to the protection, preservations, and restoration of the natural environment of the nation's major rivers and their watersheds. Living Lands & Waters crew spend up to 9 months a year living and traveling on a barge, hosting river clean-ups, and other watershed conservation efforts. The messages presented in this exhibit were found in bottles discovered in these efforts.
Owned and Curated by Chad Pregracke, Founder & President, Living Lands & Waters.
Organized by Chad Pregracke and Message in a Bottle LLC. Local support provided by the John P. McGovern Foundation.
Mardi Gras Mixer
Friday, February 2nd 7–10p.m.
Credit cards are now accepted at all of the HMNS Mixers & Elixirs!
Put on your fanciest masquerade mask, grab your beads and your krewe and head to HMNS for the best Mardi Gras party this side of the delta, Mixers & Elixirs!  Doors open at 7 p.m. for the live band, dancing, cash bars and the city's best food trucks. "Laissez les bons temps rouler!"
---
Featuring:
Live Performance by First Class
Food Trucks:
Harold's
Soul Cat Cuisine
Gumbo Xpress
---
Mixers and Elixirs is for adults 21 and over. Tickets $25, HMNS members $15 and free for HMNS Catalysts. Contact groupsales@hmns.org for group and corporate rates.
Educator Maker Lab – Automata in Action
Take your simple machines to the next level! In this Maker Lab you'll investigate simple machines and cams to create a working automaton.
Saturday, February 03, 2018 – 8:00 AM