BTS – Mapping Texas: From Frontier to the Lone Star State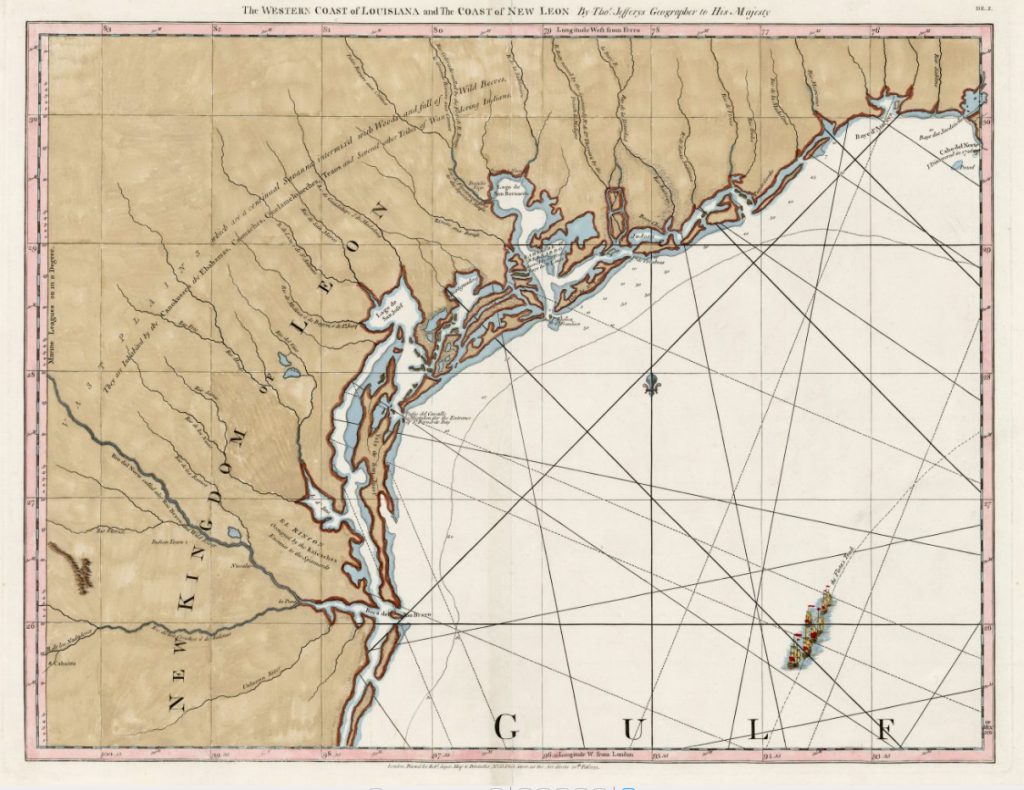 Featuring maps dating from 1513 to 1920, the special exhibition traces more than 400 years of Texas history. Through this unique presentation of cartographic history, visitors can visualize how the fourth largest city in the US, Houston, and the third most populous county in the US, Harris County, grew into an economic powerhouse because of the Houston Ship Channel and the growth of railroads in the region. The works in this exhibition are mainly from the archival collection of the Texas General Land Office and Houston map collectors Frank and Carol Holcomb. Additionally, there are items on loan from the Witte Museum in San Antonio and the Bryan Museum in Galveston.
Go behind-the-scenes with a master docent to see the formation of Texas, from an unnamed frontier in the New World, to a small outpost of New Spain, to the huge, bustling state that now leads the nation.
Wednesday, October 25, 2017 – 6:00 PM
Members $15, Tickets $27
Class – Sleuths & Secrets Mystery Night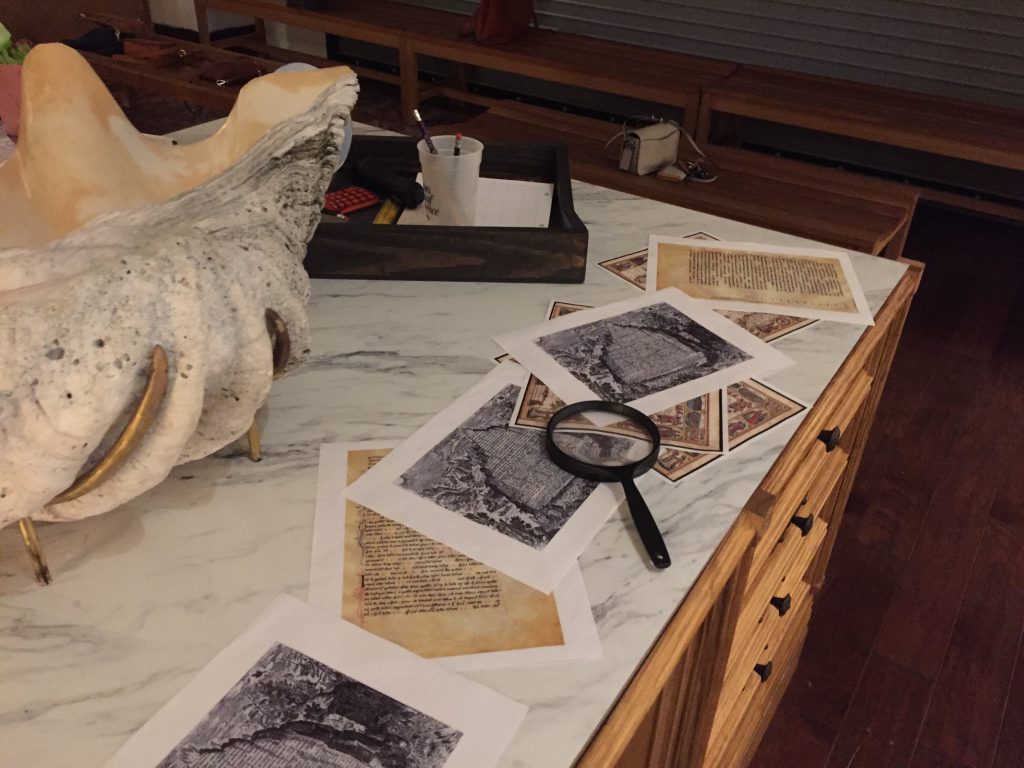 Ready to crack the case? Join a team to untangle a web of clues, evidence and history to unlock a series of riddles and mysterious objects in the Cabinet of Curiosities of Ferrante Imperato of 16th century Naples.
Minimum age is 15.
Limited space available.
Wednesday, October 25, 2017 – 6:00 PM
Tickets $40, Members $30
HMNS After Dark
Entry is included with the purchase of a permanent exhibit hall ticket.
Tuesday, October 24 | Museum closes at 9:00 p.m.
You asked, and we answered. For everyone who has wished for access to the museum in the evenings after work, here's your chance… HMNS will stay open from 9:00 a.m. to 9:00 p.m.!
We don't mean just the permanent halls, either. Drop by the Wortham Giant Screen Theatre, the Cockrell Butterfly Center and the all-new, renovated Burke Baker Planetarium.* They'll stay open, too! But that's not all. All special exhibitions will also be open.* It's your chance to see them without all the huge crowds!
Plus, take advantage of two public tours* at 6:00 and 7:00 p.m. featuring the Hall of Ancient Egypt and the Morian Hall of Paleontology, and grab a drink at the cash bar. We will also offer exclusive tours* of the halls that are not normally offered during regular hours.
McDonalds will also be open.
Take a stroll, catch a flick and enjoy a wonderful evening out at HMNS After Dark.
Other After Dark Dates: 
*Requires a separate ticket purchase. 
Friday, October 27, 2017 – 7:15 PM
Spirits & Skeletons
October 28, 2017 | 8 p.m. – midnight

Calling all ghosts and ghouls, monsters and mummies, witches and werewolves: Houston's favorite Halloween party — the one and only Spirits & Skeletons — is back at HMNS! With the entire Museum open you can shake your stuff with a stegosaurus, grab a drink and get spellbound by bewitching gems, all to live music and your favorite hits played by The Space Rockers with fantastic food trucks parked right outside. Whether you go with scary and spooky or fab and kooky — dress up, party the night away at HMNS and we'll put a spell on you!
Featuring Space Rockers
Food trucks:
Nom Mi Streets
Waffle Bus
Tu-Go kitchen
Foreign Policy
D'Lish
It's A wrap
Off Beat Eatz
Tickets:
Member – $25
Group – $40 – contact our Corporate Sales staff (Martine Kaye or Chris Arreaga) to find out more.
Adults – $50
Senior, College, Military – $50
Please note – This event is for adults 21 or older. The bars are CASH ONLY. ATMs will be available in the museum for your convenience.
Stargazing in Sugar Land!
Free event – open to the public!
Saturday, October 28, 8 – 10 pm
Don't miss this opportunity to peek at the heavens, while you await the George Observatory's re-opening (closed due to flooding in Brazos Bend State Park). You can star gaze at our Sugar Land location! We'll have telescopes for your use and astronomers will be on hand to guide you. You won't want to miss it!
Please note: stargazing is weather dependent. In the event of overcast skies or rain, the event will be postponed. Please check our website or follow us on Facebook for updates.
Tricks, Treats & T.rex and Haunted House
Celebrate Halloween in Sugar Land
Tricks, Treats & T-Rex
Saturday, October 28th, 2017
10 am to 1 pm
Join us for Halloween fun during Tricks, Treats & T-Rex at the Houston Museum of Natural Science at Sugar Land. A spookathonof family fun filled with carnival games, trick or treating, a pumpkin patch, face painting, crafts and more. Be sure to wear your costume to parade through the museum in the Grand Costume Contest, where we'll have prizes for the best of the best! It's a spooky Saturday you won't forget!
$3 for members; $12 for children: $15 for adults
---
Haunted House 
Friday and Saturday, October 27 & 28, 2017
7 – 10 pm
Chills trickle down your spine as you step into the darkened museum after hours. Glancing around nervously, you walk towards the Haunted House – is that someone following you? You see nothing but the feeling remains… Our haunted house is back to usher in the horrors of Halloween with all-new thrills!! Explore every creepy corner – you have the museum to yourself… or do you?
Best for those 7 years of age and up
$5 for members; $10 for non-members