Lecture – The Religious Question: Texas Colonization, Mexico and Church, 1770-1836 by Brian Stauffer
Religious dynamics played a part in shaping the fortunes of Texas starting in her days as the Mexican state of Coahuila y Tejas. Mexico's rupture with Spain in 1821 raised new questions about the place of the powerful Catholic Church in an independent republic. This so-called "Religious Question" quickly came to occupy a dominant place in the public debate in Mexico, driving partisan rancor, diplomatic conflicts, and even armed insurrection. Texas, then a frontier outpost, was not immune to these conflicts, and was in some ways on the frontline as it was quickly filling with non-Catholic immigrants.
Tuesday, September 19, 2017 – 6:30 PM
Members $12, Tickets $18
STEM/Nova Day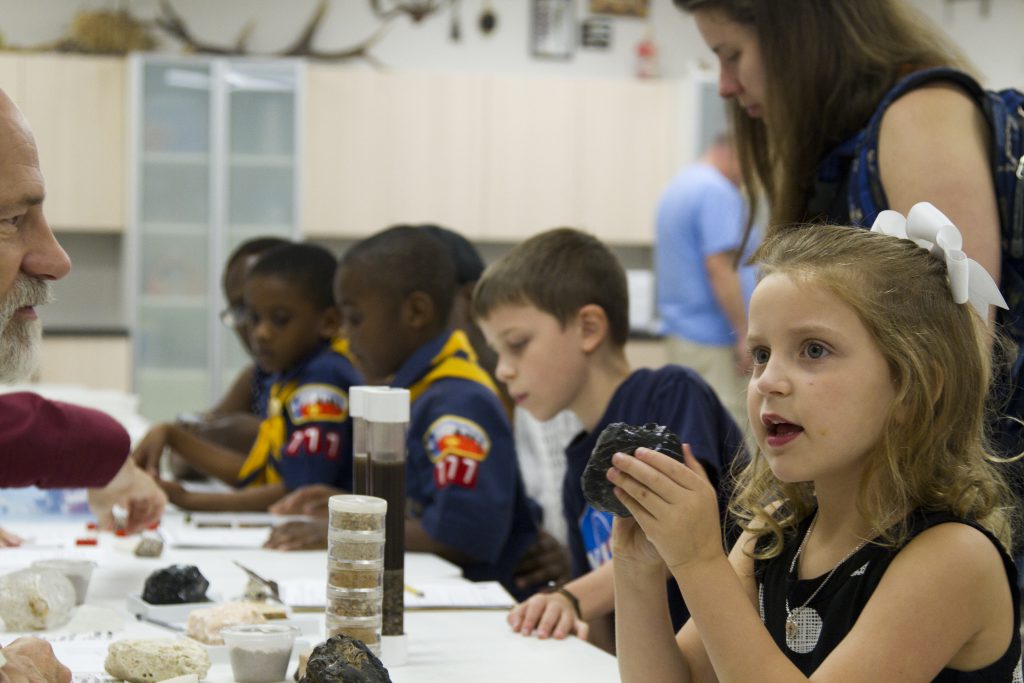 Save the date! Join us Saturday, September 23, 2017.
Scouts@HMNS is proud to host our third annual STEM/Nova Day on Saturday, September 23rd for Cub Scouts, Webelos, Boy Scouts and their families! Scouts will have access to the Museum at a discounted rate while working towards requirements for Nova Awards. The program will begin at 9am and conclude at 1pm. Scouts will have the opportunity to work on certain STEM/Nova Awards during their visit to HMNS.
We'll also have STEM Professional Booths available, so scouts can visit with STEM professionals from a variety of industries. Afternoon classes will be available to complete the required Adventures for both Nova Awards! Be sure to stop by the check-in table in the Museum's Grand Hall that morning to access discounted pricing and discover what requirements you can meet!
Cub Scouts and Webelos STEM/Nova Awards: Out of this World and Swing!
Boy Scouts STEM/Nova Awards: Whoosh! and Start your Engines!
Cub Scouts and Webelos, looking to get an early start on your STEM/Nova Award? Participate in our first annual STEM/Nova Overnight to get a head start on your Out of this World STEM/Nova Award.
STEM Professional Booths
This year, we will be offering the opportunity for STEM organizations to host a STEM Professional Booth to talk with scouts and their families about science, technology, engineering and math! At each booth, organizations will have a STEM activity or demonstration to share with STEM/Nova participants as well as the general public visiting HMNS on STEM/Nova Day. For more information on hosting a STEM Professional Booth, read through the Frequently Asked Questions for STEM Professional Booths. To apply to host a booth, fill out the STEM Professional Booth Application and email to scouts@hmns.org.