Great gifts feel good to give and to receive. What better way to spark joy than to find a clever, curious, and/or beautiful gift for your favorite person (or even yourself). Stand out this holiday season by giving unique gifts. We've assembled items in our roundup below that you'll wish you would receive.
Little Geniuses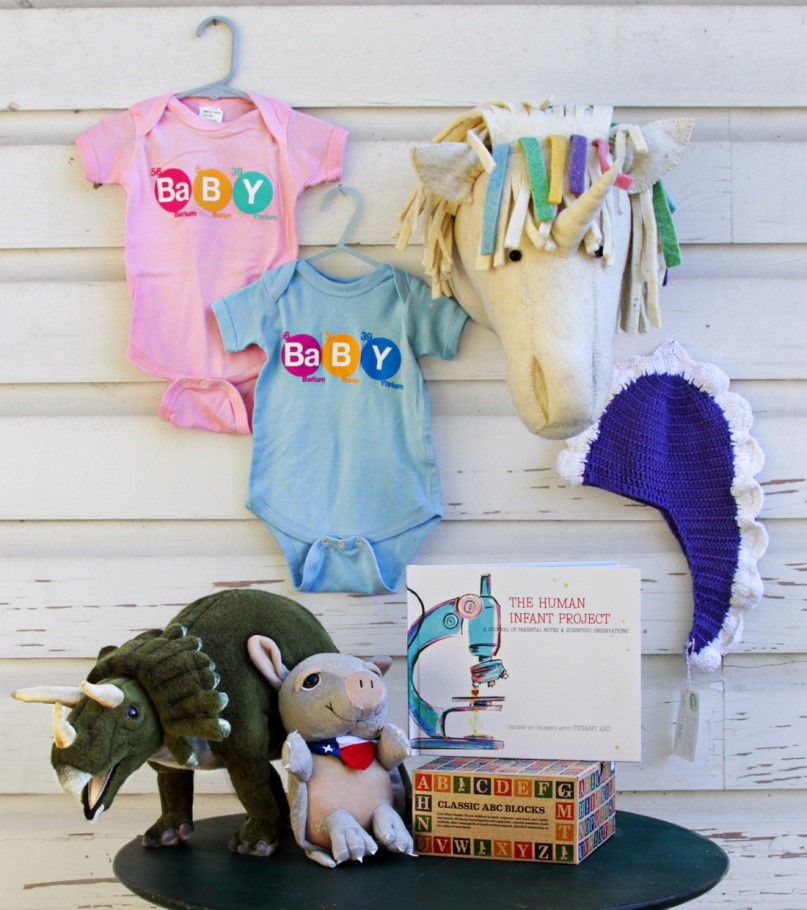 Aww worthy gifts that the little ones are sure to love.
1. Baby Elements Onesie, $14.95
2. Fiona Walker England Unicorn Head, $165.00
3. The Community Cloth Handknit Hat, $36.00
4. The Human Infant Project Book, $24.99
5. Uncle Goose Braille Alphabet Blocks, $42.00
6. Baby Armadillo Plush, $19.95
7. 20" Triceratops, $125.00
Neckline Subtleties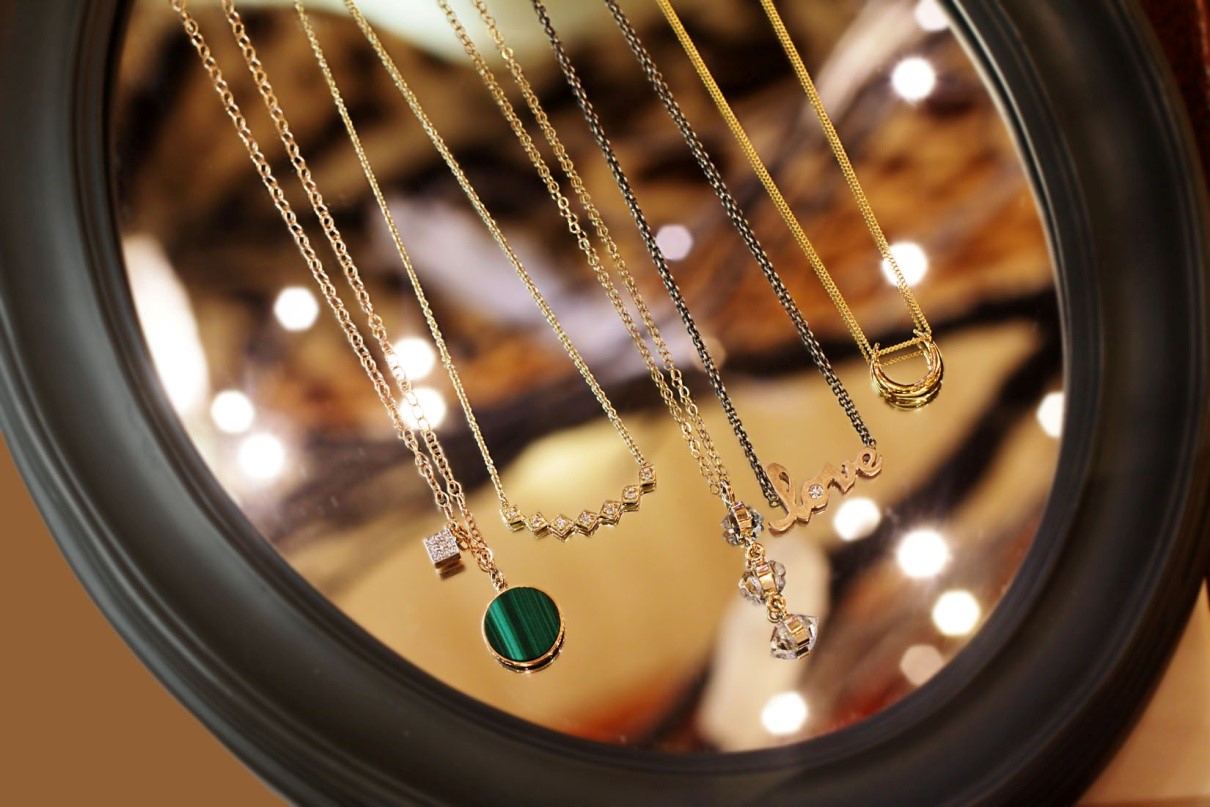 Dainty necklaces are the perfect everyday necklace and versatile enough for layering. Sometimes a little sparkle goes a long way.
1. Ginette N Y Malachite Diamond 18kt Rose Gold Charm Necklace, $1050.00
2. Zoe Chicco Diamond Curved Bar Necklace, $650.00
3. Melissa Joy Manning Herkimer Quartz 14kt Gold Necklace, $300.00
4. Rebecca Lankford Love White Sapphire Rose Gold Necklace, $340.00
5. Dinny Hall Bamboo Oval Pendant, 22kt Gold Vermeil, $240.00
Quirky Under $150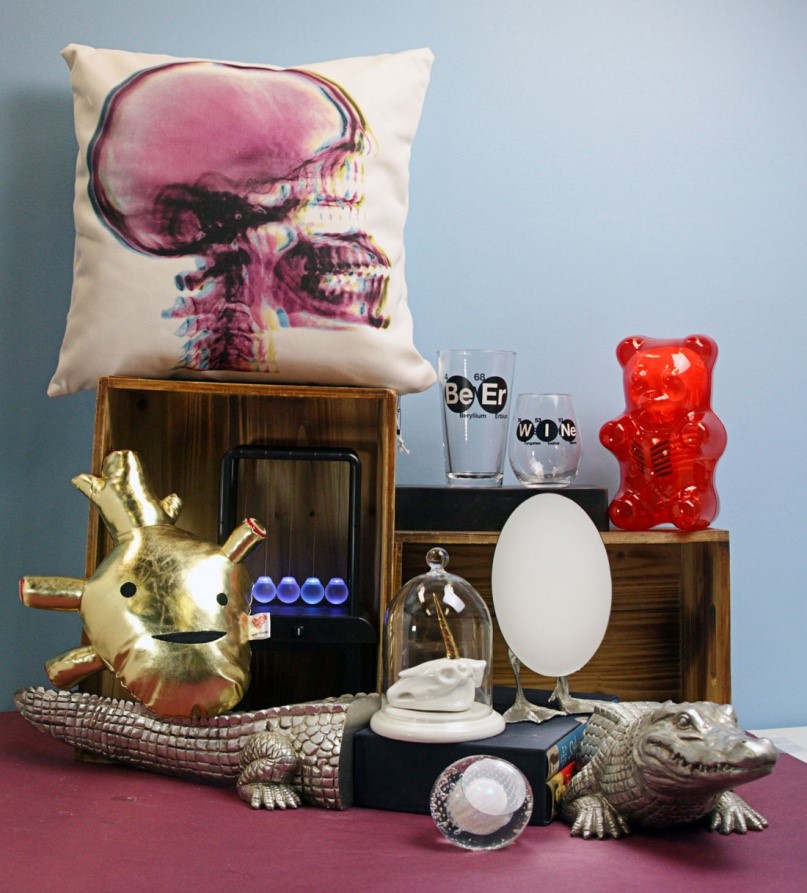 Practical home décor items that give that whimsical touch to any home.
1. Radiant Relics Cushion – X-Ray Skull Profile, $40.00
2. Periodic Barware, $9.95
3. Gummy Bear Red, Anatomically Correct – Limited Edition, $44.95
4. Alligator Bookends, $80.00
5. Duck Mirror, $99.99
6. Unicorn Skull Bell Jar Ring Holder, $80.00
7. Ice Dwarf Art Glass, $135.00
8. Heart of Gold – Metallic Plush, $24.95
9. Light Up Newton's Cradle, $39.95
Make a Statement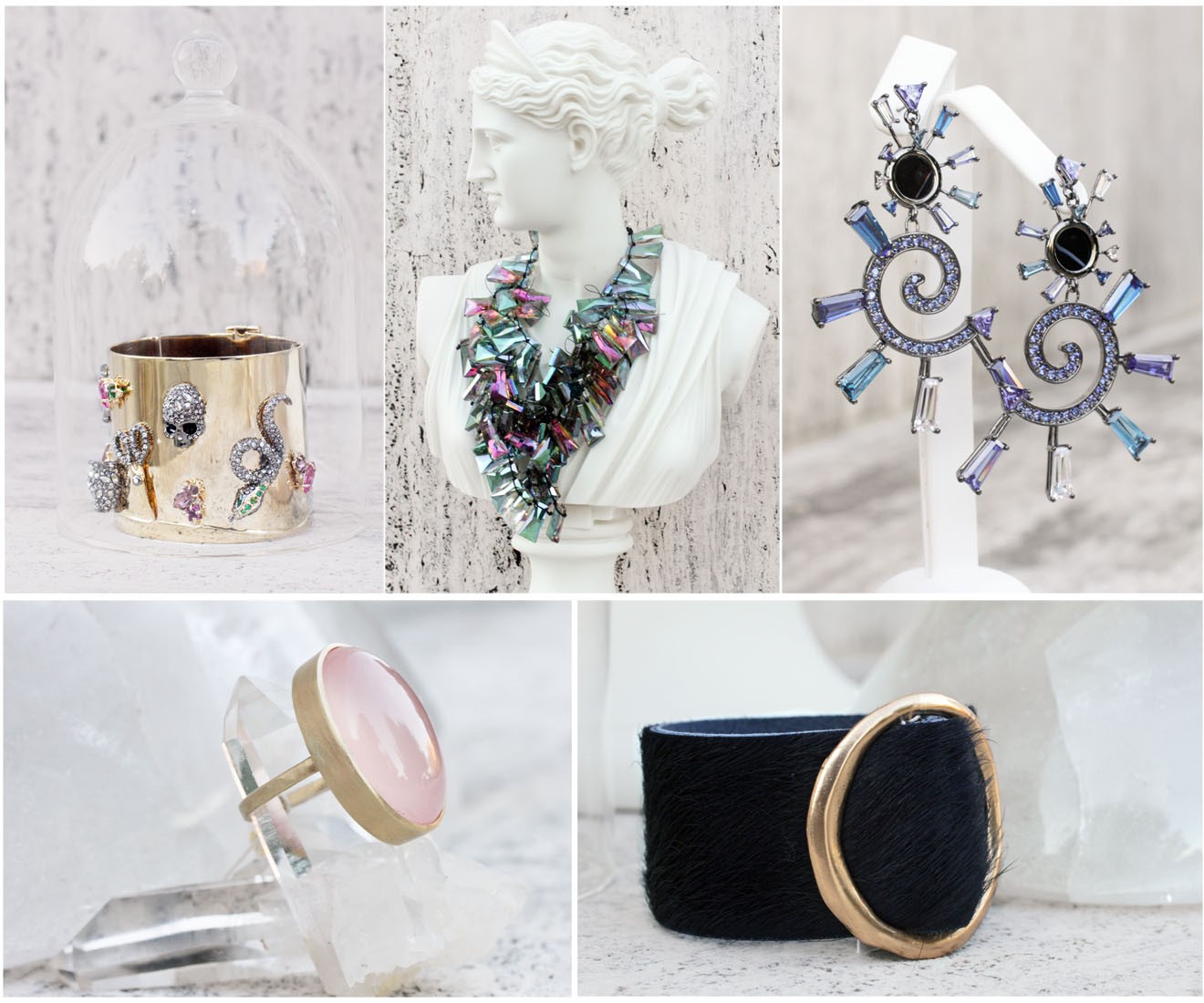 A dazzling piece can make a huge statement long after it is unwrapped.
1. Alexis Bittar Tribal City Crystal Encrusted Figurine Cuff, $495.00
2. Vilawain Iridescent Broken Chandelier Bead Necklace, $950.00
3. Eddie Borgo Europa Black Lace Agate Statement Earrings, $450.00
4. Rebecca Lankford For H.M.N.S Rose Quartz Butterfly Ring, $890.00
5. Julie Cohn Designs Eclipse Sapphire Ponyhair Bracelet, $395.00
Natural Habitat in Color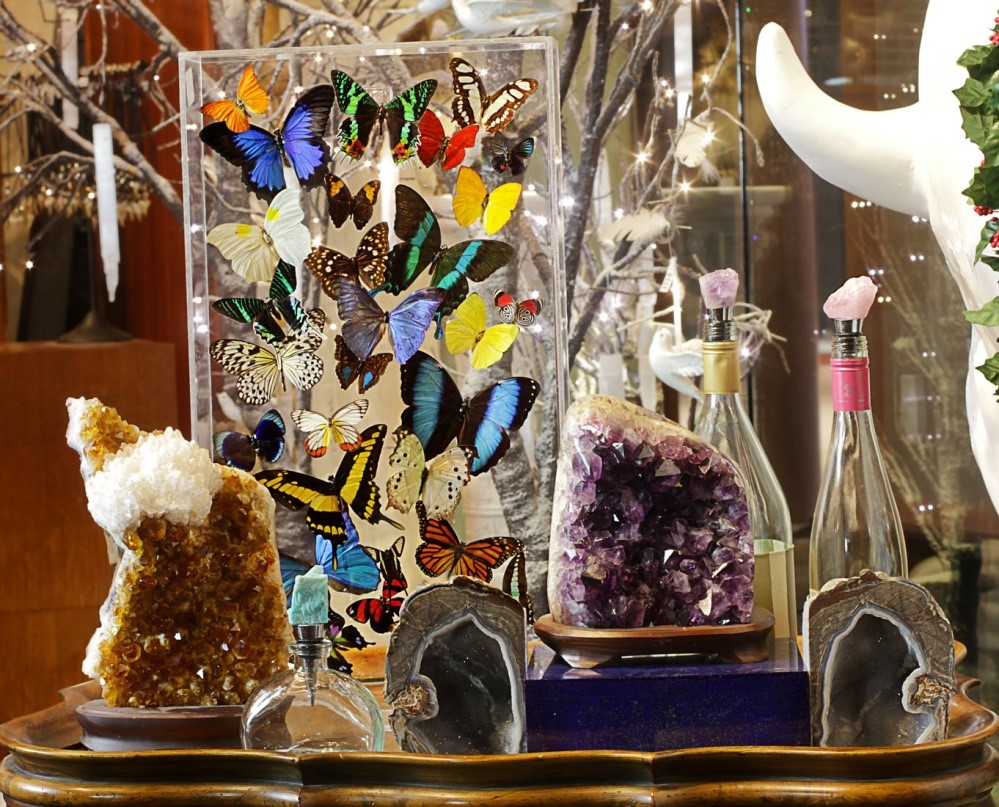 Timeless natural specimens are the eye catching gifts you're looking for. Truly one of a kind natural works of art.
1. Variety In Motion Butterfly Display, $660.00
2. Bottle Stopper, Natural Stone $29.95 each
3. Amethyst Specimen, $495.00
4. Lapis Gemstone Box, $3,995.00
5. Dugway Druzy Agate Geode Bookends, $295.00
6. Citrine Specimen, Brazil, $695.00
As usual feel good about shopping knowing that 100 percent of museum store proceeds benefits HMNS's educational programs!
Looking for even more gift guidance? Peruse our 2016 Holiday Shopping Guide "The Thrill of the Hunt", check out our Pinterest where we have additional mini guides. Don't forget our social media; Instagram and Twitter where we feature our products daily.
Happy Shopping!