Since HMNS is one of the featured charities at Okra Charity Saloon in September (read about it here), we're doing a series of blog posts about cocktail chemistry this month. Get to know your drinks on a more molecular level. We'll explore acids and bases, surface area, density, and fluorescence. It's going to be elemental.
Life is all about balance. Sorry, did I say life? I meant cocktails. As any experienced bartender will tell you, concocting the perfect drink has everything to do with balance. Bartenders are charged with making sure the basic components of their drinks will play well together in the glass and dance on your taste buds. Understanding and balancing flavors is a critical part of being a cocktail chemist.
When you're talking about the fundamentals of chemistry, you turn to the periodic table.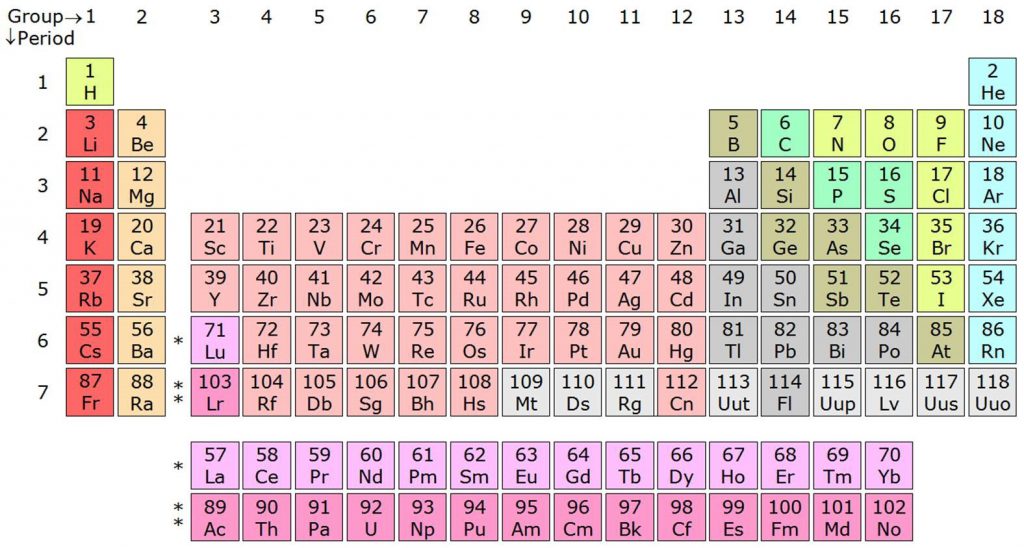 Image: https://en.wikipedia.org/wiki/Periodic_table#/media/File:14LaAc_periodic_table_IIb.jpg
Every element is neatly organized and laid out according to their atomic number, electron configurations, and chemical properties. There are currently 118 elements that make up our entire universe. The periodic table of cocktail chemistry would look a little different, a little more basic (not literally). Instead of 118 elements, the world of cocktail chemistry has only four: alcohol, sugar, acidity, and bitterness. We're going to focus on the acidity element.
Let's revisit high school chemistry for a moment with Acids and Bases: 101. When molecules break down in water, some release hydrogen ions (H+), while others release hydroxide ions (OH-). The pH scale measures the concentration of these hydrogen ions and hydroxide ions and tells us how acidic or basic a liquid is. Acids fall between 0 and 7, and bases fall between 7 and 14. The more acidic a liquid is, the lower its pH; the more basic a liquid is, the higher its pH. When acids and bases are mixed, they react with one another in what's called a neutralization reaction. Think back to when you made your first science fair volcano. The combination of baking soda and vinegar was an explosive, bubbling demonstration of an acid-base reaction.
When we're talking about cocktail chemistry, we're more concerned with the way these solutions taste. Acids are characteristically sour, while bases are bitter. Remember the whole balance thing? This is where it comes into play.
Bartenders typically rely on the citrus genus for the acidic component of a cocktail. Oranges, lemons, limes, and grapefruit are frequently used to counteract the sugars and bitters in their concoctions. Understanding the chemical composition of these citric elements is critical.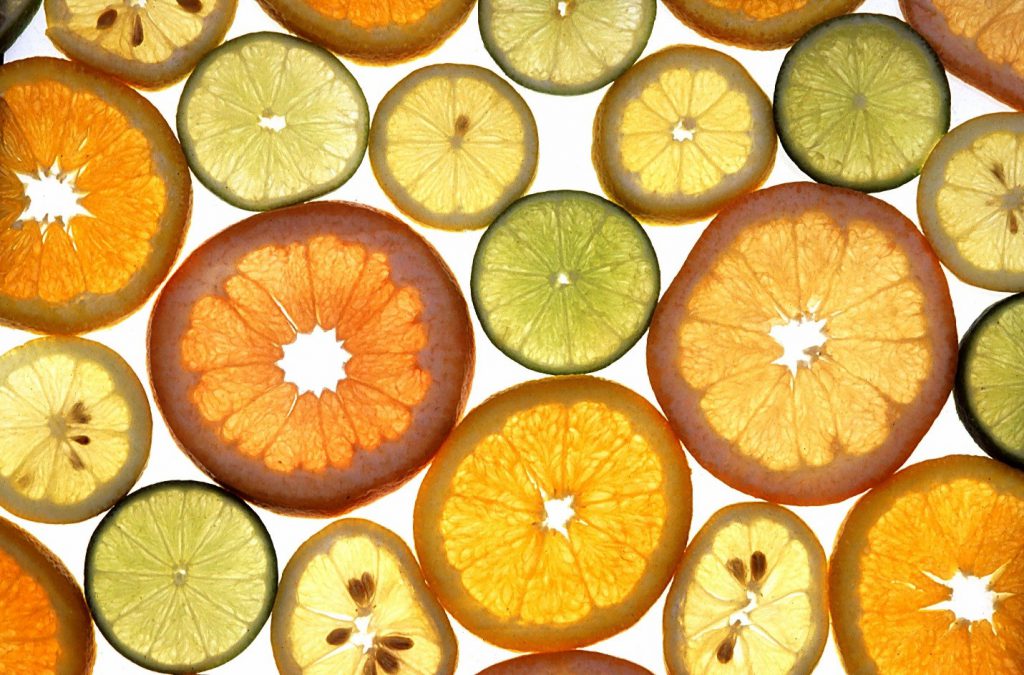 https://en.wikipedia.org/wiki/Citrus#/media/File:Citrus_fruits.jpg
Lemons and limes are the most acidic with a pH between 2.0-2.6. Limes have slightly less sugar than lemons. This is why lemons pair well with gins and rye whiskies, while limes pair well with rum and tequila. Grapefruit and orange both have a higher sugar content and slightly lower pH than their citrus cousins. With this knowledge, you can figure how much citric acid you need to counteract the sugar in a cocktail. Since grapefruit and orange have an inherently higher sugar content, they don't require as much sugar to counter their acidity. Not too sweet, not too sour. You can use science to make sure it's just right.
Chemists have also found that acids help the flavors of a cocktail combine more evenly, so each sip contains the full flavors of the drink. (We'll talk more about density and separation of liquids in one of our upcoming cocktail chemistry blog posts, but there's no separation here!)
If you're looking to try out a few acidic cocktails, try ordering sours, smashes, or any citric-based drink. Here are a few of my favorites:
1) Screwdriver: A classic combination of orange juice and vodka. Since orange has a high sugar content compared to its acidity, it acts as both the sugar and acid. Paired with vodka, this is a simple, refreshing drink.
2) Lemon drop martini: Lemon drops use fresh lemon juice for a strong, tart acidic component. The intense acidity is balanced with simple syrup and triple sec. These flavors pair well with vodka for a crisp, refined cocktail.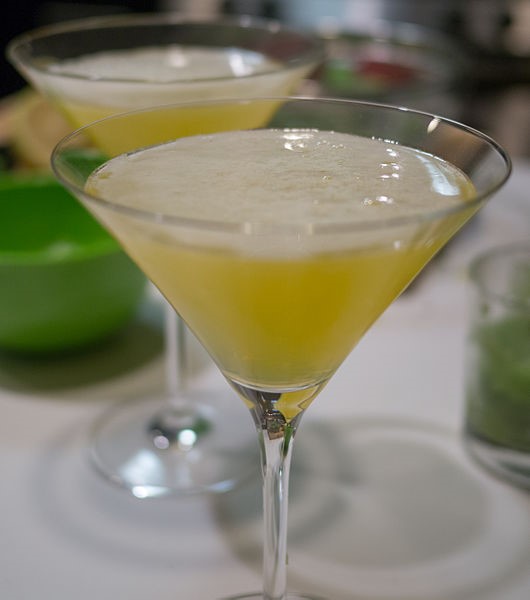 https://en.wikipedia.org/wiki/File:Lemon_Drop_cocktails.jpg
3) Paloma: This drink balances two acidic components with both grapefruit juice and lime juice. Since limes have an extremely low sugar content, palomas contain additional sugar or simple syrup to balance their intense tartness. This combination goes perfectly with mescal or tequila. It's topped off with club soda for a cool, bubbly finish.
Stop by Okra Charity Saloon to try one of these acidic cocktails during the month of September, and support your Museum! Don't forget to check back next week when we explore the surface area of cocktails.