Here's last week's featured #HMNSBlockParty creation::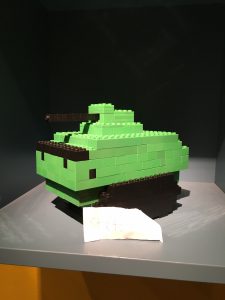 Want to get your engineering handwork featured? Drop by our Block Party interactive play area and try your own hand building a gravity-defying masterpiece. Tag your photos with #HMNSBlockParty.
Summer Cockrell Butterfly Center Events 
Summer Cockrell Butterfly Center events continue through Aug. 19.
Wing It | Tuesdays at 10:30 a.m.
Come fly away into the world of butterflies at the Cockrell Butterfly Center with Wing it! Introduce yourself to your favorite winged wonders and watch the release of hundreds of new butterflies into the rainforest.
Small Talk | Wednesdays at 11 a.m.
Join our Cockrell Butterfly Center team as they take their live collection of insects out "for a walk" during Small Talk. Our experts will entertain and educate with all types of insects and arachnids.
Friday Feeding Frenzy | Fridays at 9:30 a.m., 10:30 a.m. & 11:30 a.m.
Join us this morning in the Cockrell Butterfly Center for our Friday Feeding Frenzy! See science in action as snakes, spiders and centipedes enjoy a meal right in front of you!