What do funnel cakes and energy have in common?
That's not a question most people ask. Thankfully there's an easy answer and that's Houston's Energy Day this Saturday, Oct. 17 from 11 a.m. to 4 p.m.! Houston's Energy Day is the largest free family festival focused on STEM (Science, Technology, Engineering and Math), and they also have funnel cakes for sale! It's a huge festival down in Sam Houston Park near the Heritage Society Museum.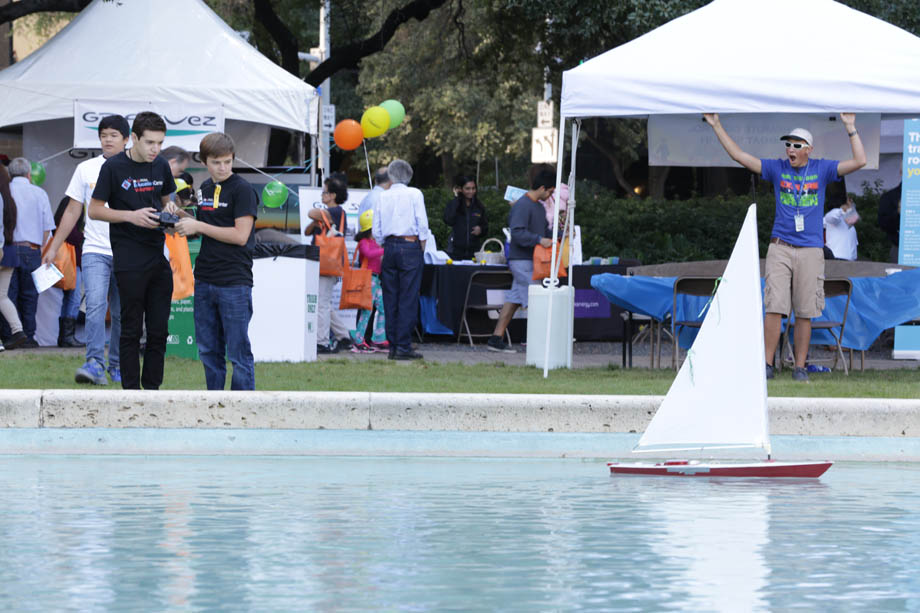 You can expect lots of awesome booths with fun activates and giveaways, and something fun for everybody. At the Navy booth, you can drive an underwater remotely operated vehicle (ROV) around a swimming pool. You can explore the interior of a NISSAN Leaf electric car. NASA will be on-site for cool giveaways, and both the Houston Rockets and the Houston Astros will have booths, so you can shoot some hoops and play a game of catch (though probably not at the same time).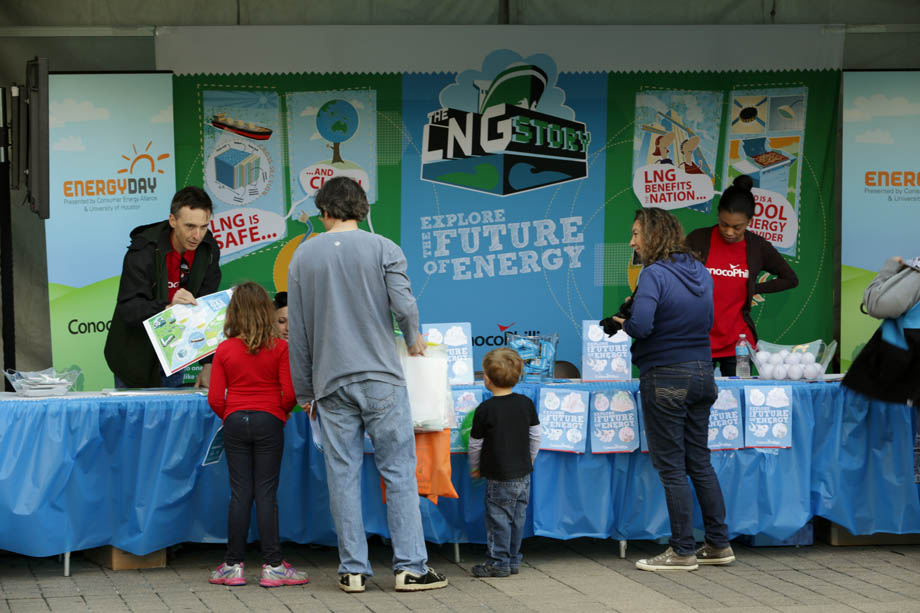 In addition to all the fun activities, there will be an award ceremony for the winners of several contests that have been going on during the year, such as The Houston Geological Society/Houston Museum of Natural Science/Consumer Energy Alliance Art, Essay & Media Contests. Winning students and teachers will receive scholarship money and a photo holding the big check.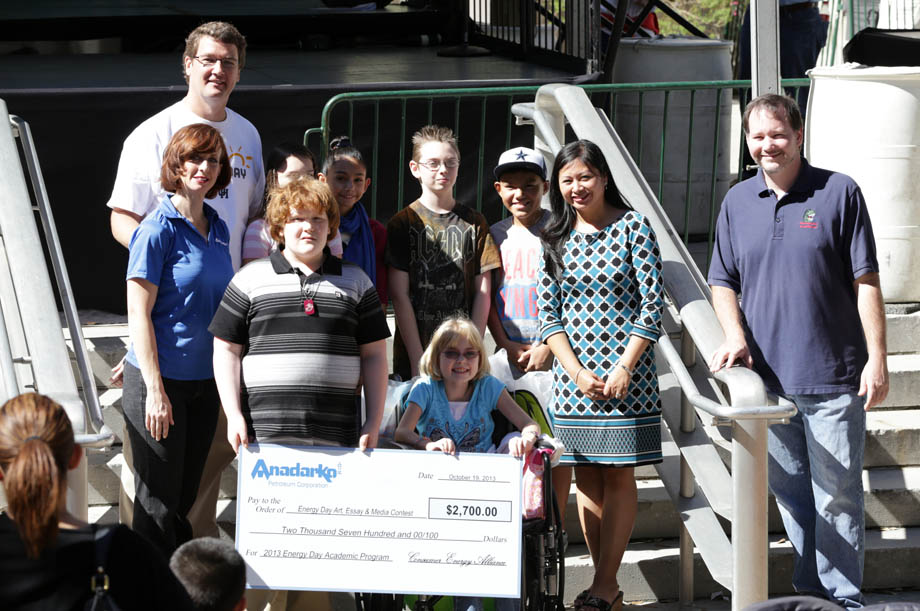 Live music will play between the award ceremonies. Alongside all the festivities and funnel cakes, our museum will be there, of course! I'll be playing with a Van de Graaf generator (shocking I know), we'll have a cast of some dinosaur bones for you to touch, and much, much more.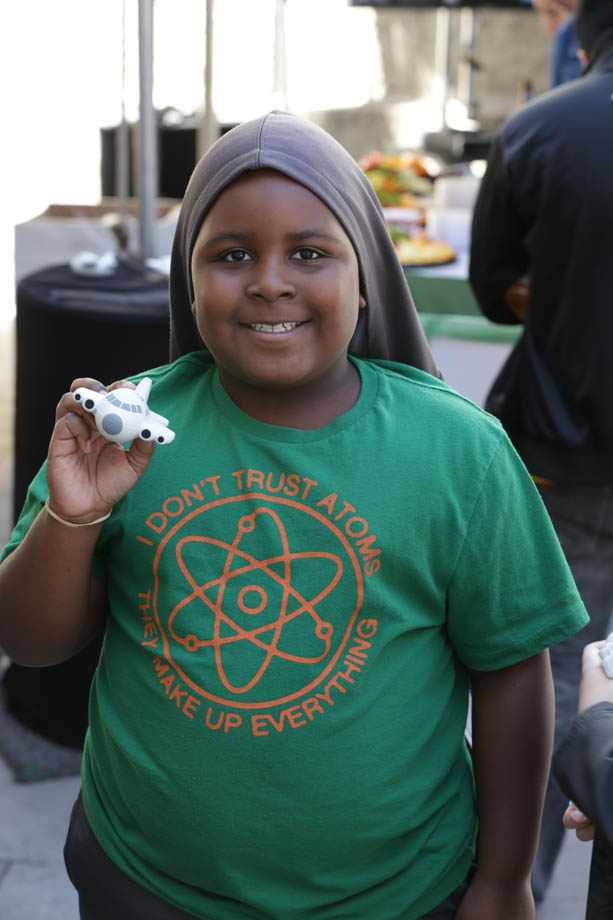 So sleep in that Saturday and in the late morning, head down to Sam Houston Park for a free, fun-filled festival! See you there!
In the meantime, take a look at the rest of these other images from Energy Day in previous years.