Bust out your planners, calendars, and PDAs (if you are throwback like that), it's time to mark your calendars for the HMNS events of this week!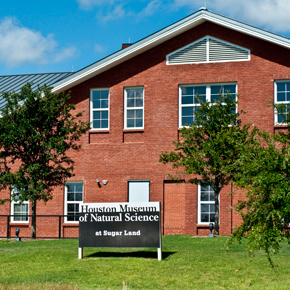 Add some science to your Spring Break!
HMNS – Hermann Park
Check out our five special exhibitions: Wildlife Photographer of the Year, Samurai: The Way of the Warrior, Shark!, Faberge: From a Snowflake to an Iceberg, and Gemstone Carvings! Watch the newly released film, Humpback Whales 3D, in the Wortham Giant Screen Theatre. Be sure to stop by the Morian Hall of Paleontology during your visit to see our favorite Diplodocus, Dipsy, who was recently installed.
HMNS at Sugar Land
HMNS at Sugar Land has extended Spring Break hours from March 7-22: 
Monday-Saturday: 9:00 a.m. – 5:00 p.m. & Sunday: 12:00 p.m. – 5:00 p.m.
Explore the special exhibition Crystals of India, take part in the P.A.W.S. Reading Program this weekend, and more at HMNS at Sugar Land!
The George Observatory
Bring your family out to Brazos Bend State Park to enjoy the George Observatory. Amateur astronomers also bring an array of telescopes for you to look through and learn about the night sky. Come early to enjoy a Discovery Dome movie and look at the Sun with our solar scope.