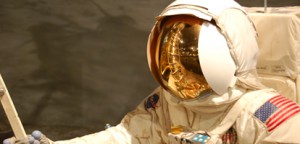 Bust out your planners, calendars, and PDAs (if you are throwback like that), it's time to mark your calendars for the HMNS events of this week! 
Free Shipping, No Minimum Sale at the Museum Store
Sale valid from 1/15-1/25
For a limited time receive free shipping on any online order at the HMNS Museum Store. Use promo code FREESHIP. Shop now!

The Educator Event @HMNS
Saturday, January 24, 2015
8 a.m. – 1 p.m.
The Houston Museum of Natural Science is proud to present The Educator Event @HMNS on January 24, 2015. This conference-style event gives educators a unique chance to learn about the educational opportunities provided by museums, educational nonprofits and local organizations in and around Houston. Attendees will earn three hours of CPE credit by attending a variety of exciting, hands-on workshops and participating in an exclusive, self-guided tour of our Wiess Energy Hall!
Family Space Day
George Observatory 
Saturday, January 24
Blast into outer space on a simulated space flight to the Moon! The Expedition Learning Center at the George Observatory will be open for individual children and adults to sign up for missions. No danger is involved! Astronauts are assigned jobs aboard the Space Station Observer and work together as they solve problems and have fun. Volunteers who work at NASA will run the missions and visit with the participants. Don't miss this special opportunity to participate in real astronaut training! Limited expedition times available, reserve your mission now!