Bust out your planners, calendars, and PDAs (if you are throwback like that), it's time to mark your calendars for the HMNS events of this week!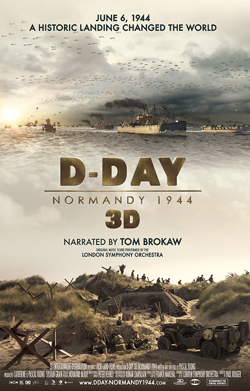 D-Day 3D: Normandy 1944 Screening ends December 18
Don't miss your chance to see the award winning film D-Day 3D: Normandy 1944. Screening ends Thursday, December 18. Free ticket to Active Military/Veterans through December 18 courtesy of Gallery Furniture. Click here to purchase tickets. 
Holiday Trunk Show – Glam Rock
Saturday, December 20
12:00 p.m. – 4:00 p.m.
We're closing out the shopping season and getting ready for the New Year's with all the glitz and glam! Whether it's crystal encrusted or in-your-face gemstones, we're featuring rock star worthy statement pieces from MAWI London, Assad Mounser, and more.