by Karen Whitley
People always tell me that I have the best job and that I must love it. My response each time? "Absolutely!"
Planning and hosting birthday parties at such an awesome venue as the Houston Museum of Natural Science, it doesn't get much better than that. Of course, people think all we do all day is party, and while there's definitely some celebrating going on, a lot more happens behind the scenes to make sure each and every party runs smoothly. It's not all cake and presents.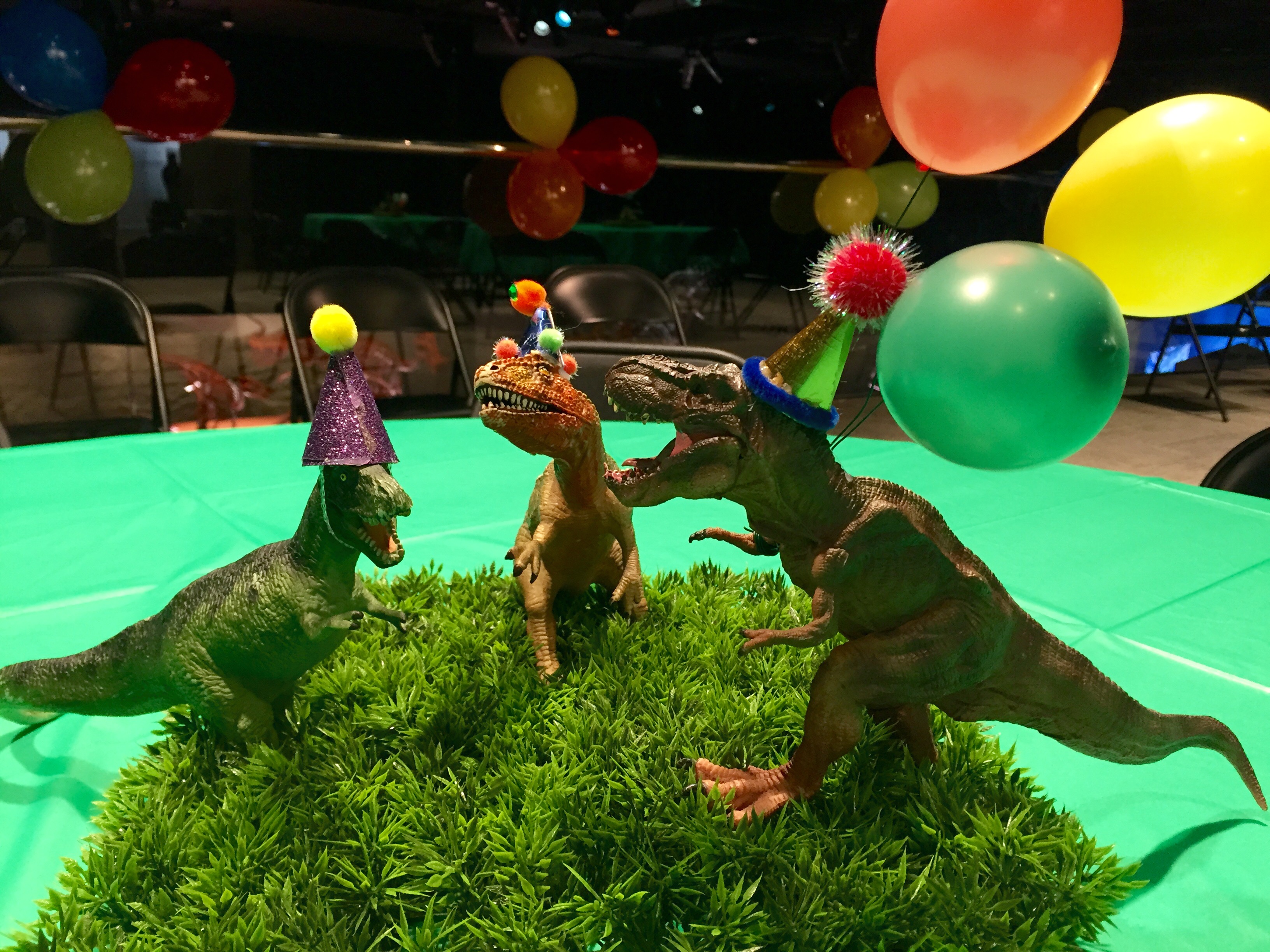 Each year, the HMNS is host to hundreds of birthday parties. In 2015 alone we hosted more than 520 parties. That's an average of 10 parties per week! We have even hosted up to 20 parties in one weekend! Phew, that's exhausting just to think about. As exciting as parties are, though, it all begins in the office.
Every week we field dozens of phone calls and emails from parents interested in hosting a party with us. From parents requesting date availability and more information about our parties, to parents who are already booked and want to discuss their party, we are happy to talk to you and assist in any way we can. I have once even measured every single counter, table, wall angle, and even the freezer space for a parent.
Once a parent is ready to book, we try to keep the process as smooth as possible for them while we deal with the various paperwork. Who wouldn't love a little less paperwork? After a parent is sent the confirmation email, they are all set to go. We will even send a reminder email closer to the date. Yes, parents have forgotten that they have their child's birthday coming up, but no worries, we've got you covered! If you're looking to add one of the entertainment options we have, we will facilitate the whole thing for you as well. My desk is a mess so yours can stay clean. That's the story I'm sticking with.
Booking a party is just the beginning. Since every party comes complete with tablecloths and a craft, we have to make sure we have enough supplies on hand. That involves a word most adults wish to avoid — inventory! Did you know that for our dig pit craft where kids get to dig up small plaster dinosaur teeth, we make those teeth in house? Each and every tooth is made by one of our party coordinators during the week. We can use up to 200 teeth each weekend!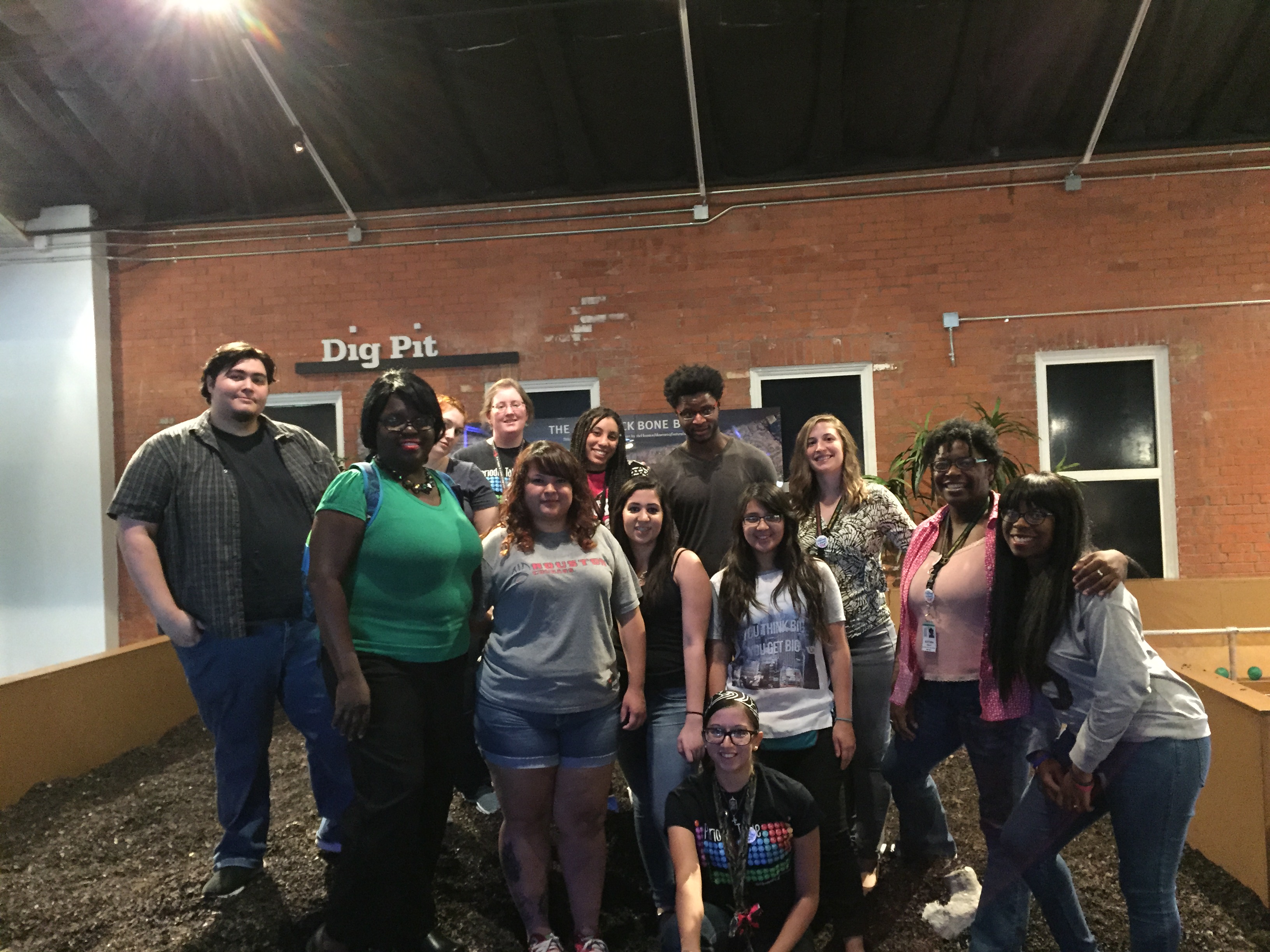 So how many supplies does it take to run more than 500 parties a year? Here's just a few numbers:
10,000 coloring pages. We used to print these in house too, but yay for outsourcing!
Over 4,000 signs pointing guests the way to their party room. Yes, they do exist!
3,000 tablecloths. If you lay the tablecloths end to end, we use approximately 26,000 feet! That's almost five miles, or 88 football field lengths for the football fanatics. Me, I prefer baseball. Go 'Stros!
Over 2,500 Ziploc bags, popsicle sticks, and plastic cups. Add a little glue, paint, and borax and what do you get? Slime!
1,700 plaster dinosaur teeth. Emphasis on plaster.
860 butterflies released into the Butterfly Center rainforest.
800 Pounds of sand. Did I mention the arm work-outs we get?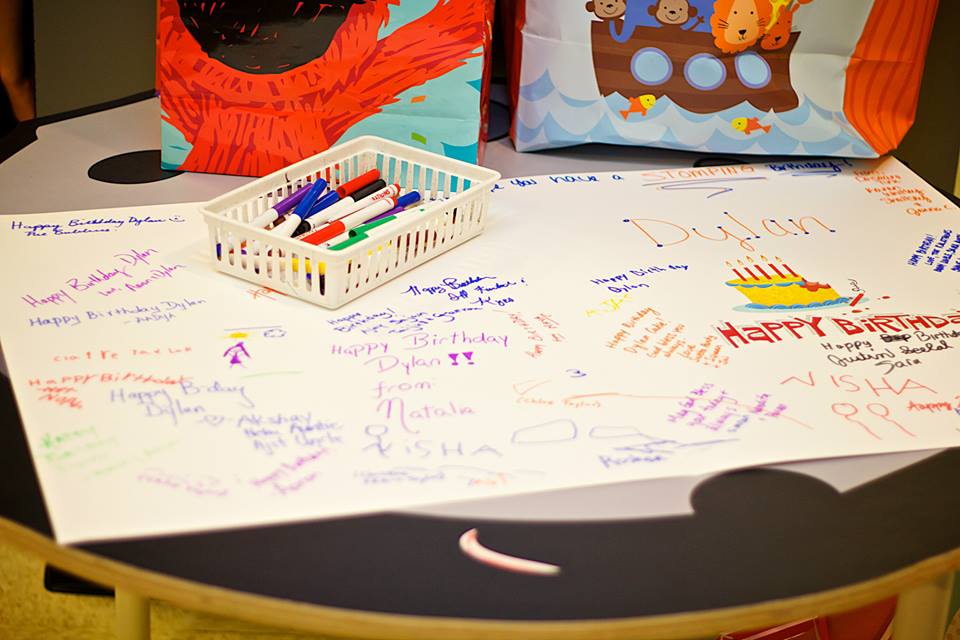 When the day of the party arrives, we make sure we get here early. I once remember what is was like to sleep in on a Saturday. Fond memories. The signs go up, the tables are set, the crafts are prepared, and then we wait for the call from arriving parents. Once we get the call, the party coordinator will take a cart to the garage to pick them up. I think we can all agree that we enjoy the cooler months. We load up the parent's supplies on the cart and take them to the room. Let me say to all the parents, you sure know how to pack an ice chest to *cough* maximum capacity.
After that comes the easy part. Two hours of a coordinator running the party, keeping the attention of about 20 children, giving a dinosaur tour that three-year-olds can understand, wrangling all the children and their parents through our exhibit halls and making sure we have no wanderers, and even getting to practice knife-cutting skills on uniquely shaped cakes.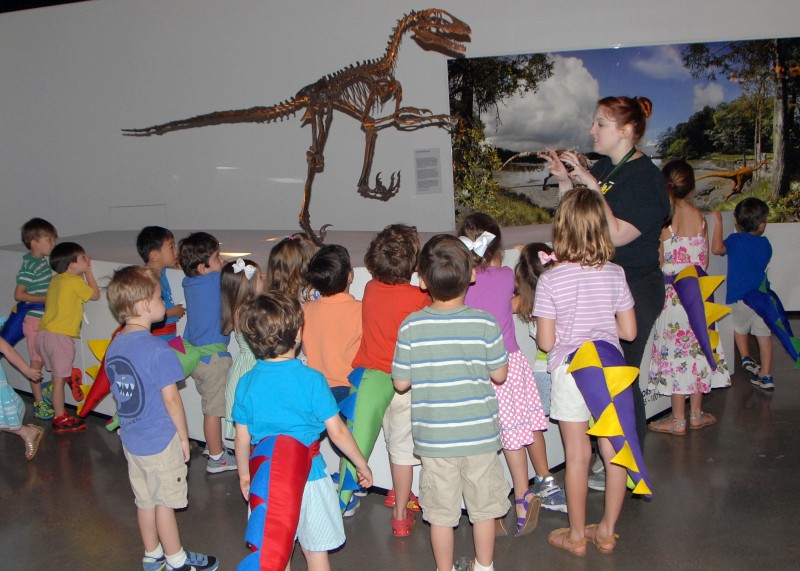 Do you know how many shapes a cake can come in? My personal favorite was the giant pyramid where all the kids wanted the flavor on the bottom of the pyramid. Who knew we would learn about structural engineering as well. Once the party ends and we help escort the party parents back to their car, we generally have about 15 minutes to clean and reset the room to do it all over again!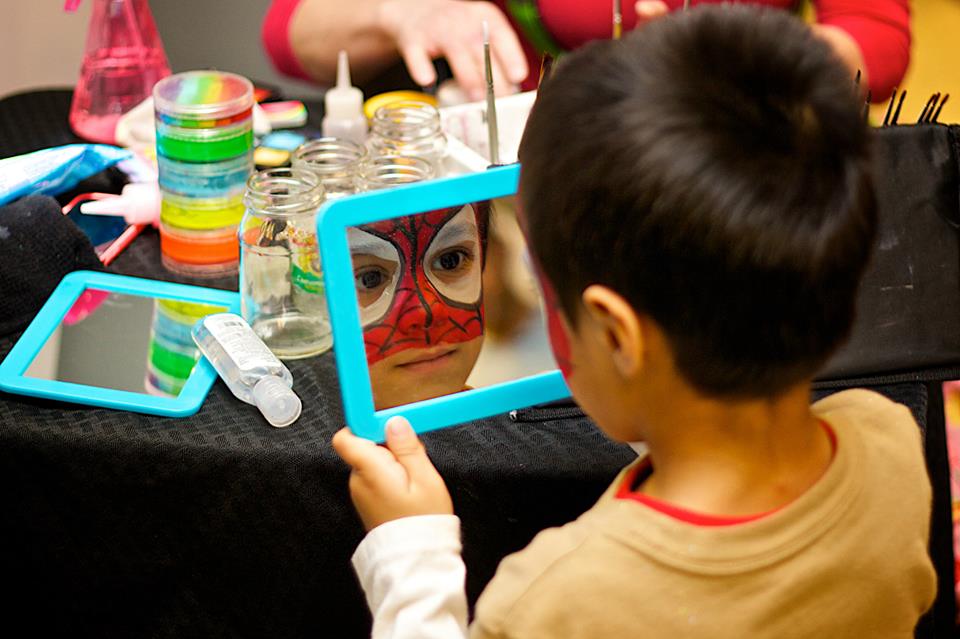 In all actuality, hosting birthday parties can be a lot of work on our end, but we wouldn't change a thing. The joy we get in being able to be a part of a child's special day, it really is priceless. We have even had the chance to watch some children grow up in the museum, as they come back each year to have their party with us. Seeing a child light up as we walk though 100-million-year-old dinosaur fossils, a living rainforest, ancient mummies, and more… that's what makes this job so amazing. Well, that and the cake.
Editor's Note: Karen is Birthday Party Manager for the HMNS Marketing department.