Today is National Taco Day, and although I must admit that I neglect most of these "para-holidays" this occasion happens to intersect with one of my passions: Meso-american History.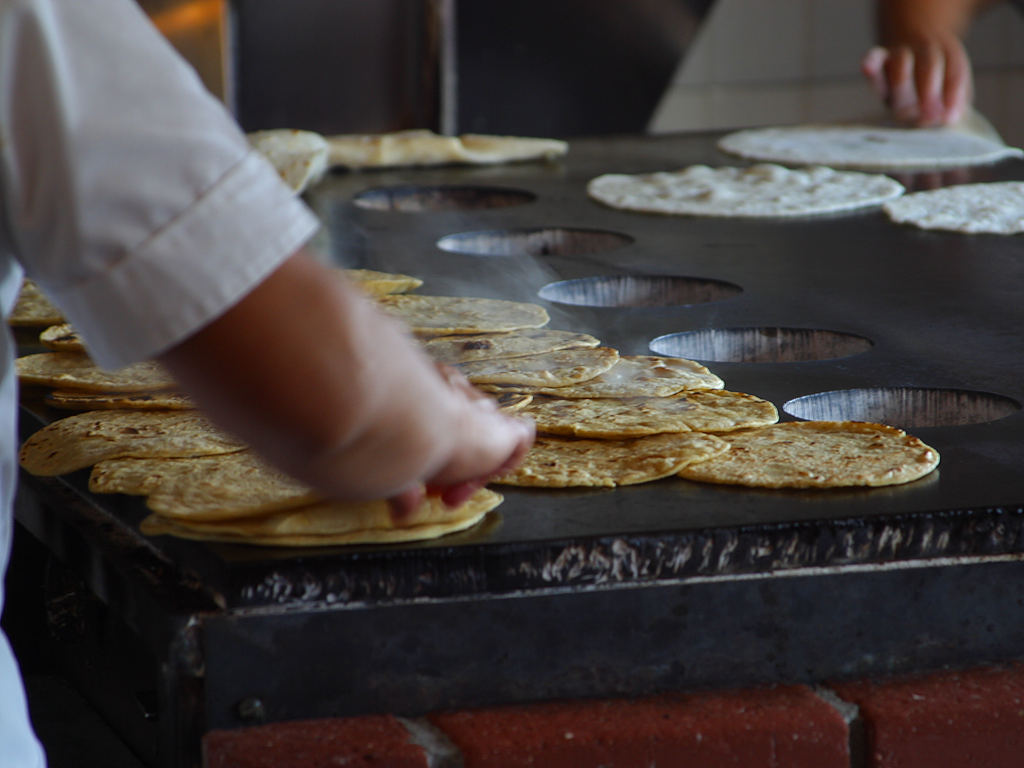 My interest in tacos, however, is focused on one particular, indispensable ingredient: tortillas. Tortillas are important: they may have saved the lives of millions in the last 5,000 years. How so? Well, it all has to do with how the corn is prepared in the Tortilla-making process.
Corn has been a staple crop in Mesoamerica for at least 5,000 years. Earliest evidence of its domestication dates back 8700 years . It can be planted on steep hillsides, in semi-arid rocky environments, in very hot places, and in pretty cold places. The resilience of corn has made it indispensable in the highly variable terrain and climate of Mesoamerica. The only problem is that corn is naturally low in a chemical called niacin, and the low levels that are present in corn are chemically bound.
Niacin is important to many chemical processes in the body. Severe Niacin defficiency is called Pellagra, and has some nasty side effects. Known as the "three D's", the symptoms include dermatitis, diarreah, and dementia. Pellagra was reported in low-income populations throughout the American South and in parts of Europe in the late Nineteenth Century, after corn began to spread to areas outside of Meso-america as a cheap and low maintenance food source.
Interestingly, Pellagra was not reported as commonly in Mexico, even though a large, rural peasant population, dependent on corn for their diet, persisted. Why is this so? Tortillas! Tortillas require corn to be ground to a very fine consistency, to achieve this it was ground by hand in metates (stone grinders) up until the late nineteenth century, and is still partially hand ground sometimes today.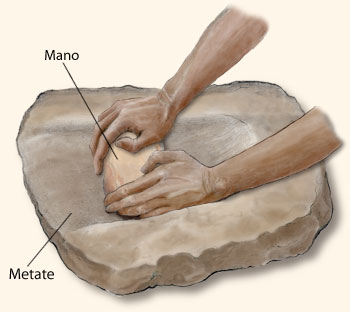 In preparation for the laborious process of grinding the corn, the kernels would be soaked in a lime solution (not the fruit lime, but the calcium oxide kind) to soften them up. The resulting, softened mix is called nixtamal, and it has been essential to the tortilla making process for thousands of years. Unknown to the ancients, though, was the fact that the alkaline solution that broke down the cell walls of the kernels also released the niacin chemically bound inside those cells.
So, while other cultures were struggling to adapt their diets to this miracle crop (corn is now the most abundant crop in the world, thanks to its resilience) the people of Meso-america were enjoying the delicious and nutritious treat inherited from their ancient ancestors. Even today, their descendants still do!