The New Moon of Monday, August 21, 2017, aligns with the Sun and the Earth well enough to cast its shadow onto the Earth. The umbral shadow, where the Moon completely blocks the Sun, passes across the center of the USA, causing a total solar eclipse on a path from central Oregon to Charleston, SC.  Those of us unable to travel to this path, however, still have something to observe.  Houston is within the penumbra, where the Moon partially blocks the Sun. Therefore we will see a partial solar eclipse, in which the Moon covers almost two thirds of the Sun's disk at most.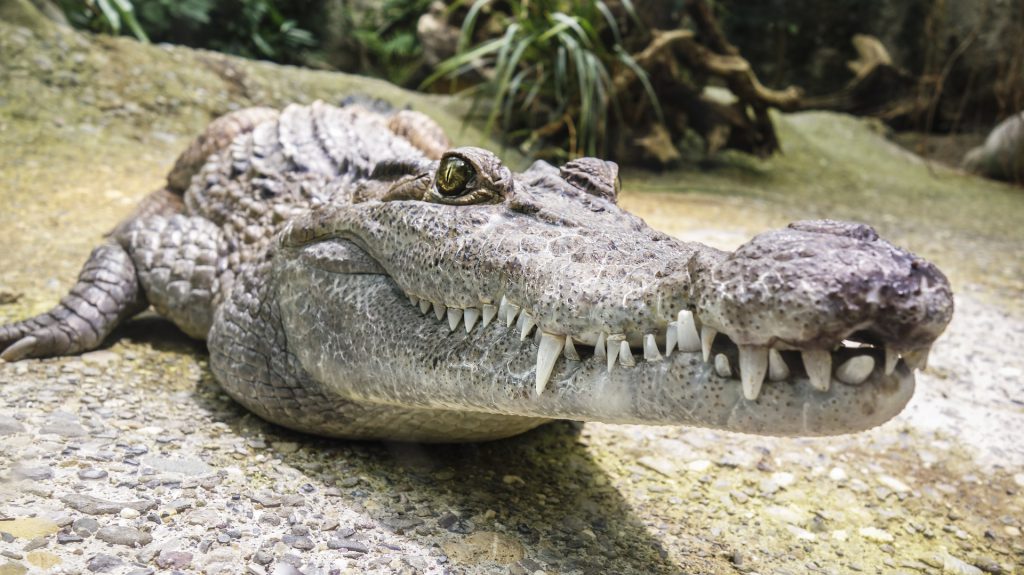 It should come to no one as a surprise that ancient Rome didn't exactly have the best track record where animal rights were concerned. From pitting large beasts against criminals for punishment to the integration of animal slaying in the games, animals in ancient Rome were subjected to cruelty that offends modern-day sentiments. One of the animals that ancient Romans were taken with weren't even native to the Roman empire: crocodiles.
Most people who visit our special exhibition Out of the Amazon: Life one the River pass this piece without realizing the important role it played in the Campa culture before making its way to our museum. To his people, the man who wore it was a heroic figure, battling evil spirits in an invisible world. To many of us in living in the modern, industrial world he is considered a dangerous product of superstition. Either way, the man who wore this hood was a powerful figure in his society. You are invited to come to our exhibit, see the objects and read about the diverse cultures of the Amazon Basin, including the Campa; decide for yourself what you think.
In my years as a tour guide here at HMNS I encountered a lot of good questions. Most of the time the simplest questions were the best ones, like "what is a dinosaur?". It's a simple question but it has a complicated answer. For most people, the only prerequisite for being a dinosaur is being scary, scaly and ancient. But in fact, there are lots of scary and scaly animals that are not dinosaurs and some dinosaurs that aren't scary or scaly! Don't even get me started on ancient. The exhibits in our Morian Hall of Paleontology are arranged by time period and dinosaurs don't even show up until half way through the hall. The first half is dedicated to a host of fascinating ancient creatures that ruled the world long before dinosaurs existed!