Lecture – Sex in the Fossil Record by James Washington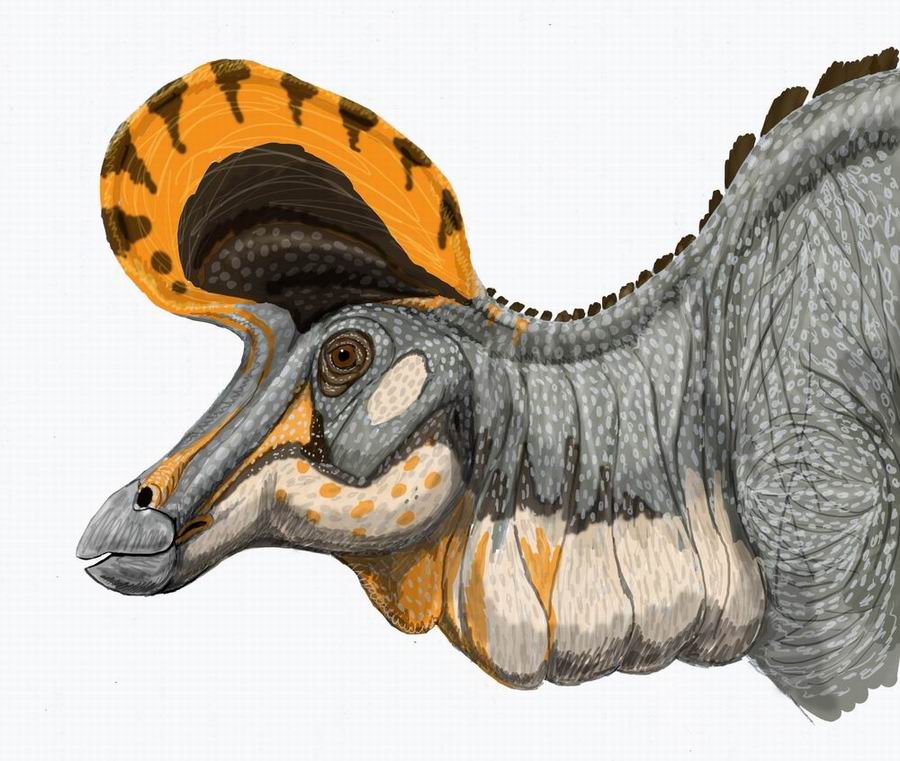 One of the driving forces of Darwinian evolution is reproduction in all its forms. In this presentation, paleontologist James Washington will focus on the myriad of methods used to continue species by passing on genetic material from one generation to the next. You will learn of various pressures of sexual selection among animal classes, including courting and mating. Many examples will come from the HMNS paleontology collection.
James Washington is staff trainer at the Museum. His areas of expertise are geology and paleontology.
Tuesday, April 25, 2017 – 6:30 PM
Members $12, Tickets $18
Amazon Adventure 3D – Our New Giant Screen Film!
Members See It First! | April 21 at 1, 2, 3 and 4 pm
OPENS APRIL 22
Amazon Adventure 3D tells the epic, true story of Henry Bates, the son of a sock maker, who risked his life in the perilous Amazon in the 1850's and discovered the "beautiful proof" for the greatest explanation ever put forward for the development of life on earth.
As in any great detective story, audiences will experience, in our immersive giant screen theatre, the compelling clues Bates unearths in his major discovery of the phenomenon of mimicry, whereby certain animals adopt the look of others that helps them deceive predators and gain an advantage to survive.  Little known to the public Bates made other crucial contributions to biology: identifying 8,000 species new to science.
Adapting remarkably well to the extremely challenging surroundings Bates also ventured further up the Amazon with his pet monkey and guitar, and formed close relationships with the native tribes, speaking 10 of their languages and adopting their hunting and living ways in his own battle to survive.
As in SK's award winning Flight of the Butterflies 3D, nature is extraordinary and science is adventure, just waiting to be discovered. Opens Earth Day, April 22nd.
Dynamic Earth – Showing For A Limited Time At The Burke Baker Planetarium!
MARCH 11, 2016 (FRIDAY)
–
MAY 22, 2017 (MONDAY)
Dynamic Earth explores concepts and terms essential to understanding the climate and fills in major gaps in the public's understanding of climate change. In doing so, it enables audiences to gain perspective on one of the most important issues of our time: the question of how to balance the energy and resource needs of our populations with the need to safeguard Earth's great life support system, the global climate.
Dynamic Earth follows a trail of energy that flows from the Sun into the interlocking systems that shape Earth's climate: the atmosphere, oceans, and the biosphere. Highlights include ultra-high-resolution visualizations of giant swirling eddies of the Gulf Stream, a re-creation of the anatomy of Hurricane Katrina, microscopic ocean creatures blown up to giant size, and the most detailed recreation of the surface and atmosphere of Venus ever produced.
Don't Forget That Mummies Of The World Is Ending Soon! See It While You Can!
Described as "fascinating, intriguing, and inspiring," by NBC, "absolutely extraordinary," by NPR and "a must see," by FOX TV, Mummies of the World will instill a sense of curiosity and wonder in each and every visitor.
Come face to face with the largest exhibition of real mummies and related artifacts ever assembled. The exhibit provides a window into the lives of ancient people from every region of the world including Europe, South America and Ancient Egypt, offering unprecedented insights into past cultures and civilizations. With over 1.5 million nationwide visitors experiencing Mummies of the World to date, the display at The Houston Museum of Natural Science is the regional premiere!
Embark on a journey into the extraordinary world of mummies and mummification. Through modern science, engaging interactive and multi-media exhibits featuring 3-D animation, explore how mummies are created, where they come from and who they were. Using state-of-the-art scientific methodology, discover how modern science enables researchers to study mummies through innovative and non-invasive ways, offering unprecedented insights into past cultures and civilizations.
What secrets do mummies hold about the past? What clues do they bring us for the future? A journey awaits as we unravel their mysteries