Bust out your planners, calendars, and PDAs (if you are throwback like that), it's time to mark your calendars for the HMNS events of this week!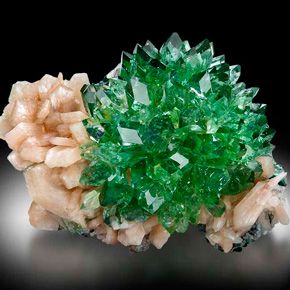 Special Exhibition: Crystals Of India Closes May 10
HMNS at Sugar Land 
Discover the Crystals of India at HMNS at Sugar Land. Originating from India's Deccan Plateau, a large geologic formation that comprises most of the southern part of the country, the exhibition features a never-before-seen collection of almost 50 of the most beautiful and most perfectly formed natural mineral crystals ever found anywhere in the world. The beds of basalt rock within which these crystals were formed and found, were created by massive lava flows from enormous volcanic eruptions that occurred more than 65 million years ago. Some paleontologists speculate that these massive volcanic eruptions may have even accelerated the extinction of the dinosaurs at the end of the Cretaceous period.
*Each visitor to Crystals of India will receive a FREE crystal upon exiting the exhibition.*

Mother's Day Sale Online
Exclusive Mother's Day is around the corner, and we've put together a list of our top 10 gifts to make your shopping a bit easier. Spend $100 or more and get $25 off, FREE shipping, and a beautiful selenite heart as a FREE gift (while supplies last). Use promo code MOTHER. Sale ends Sunday, May 10. Shop now!