So what is a Queen Conch?  First, they are Mollusks also commonly referred to as Sea Snails. They were once commonly found around the Florida coast and in much of the Caribbean Sea in great quantities. However they have been on the Endangered Species List for many years, and it is against the law to collect any of them from Florida waters. The protection of this beautiful mollusk has allowed it to make a limited come-back in Florida. But there are still some Caribbean countries allowing the collection of these beautiful mollusks for food. The rapid decline of these populations has meant that the complete extinction of the species could be a real possibility.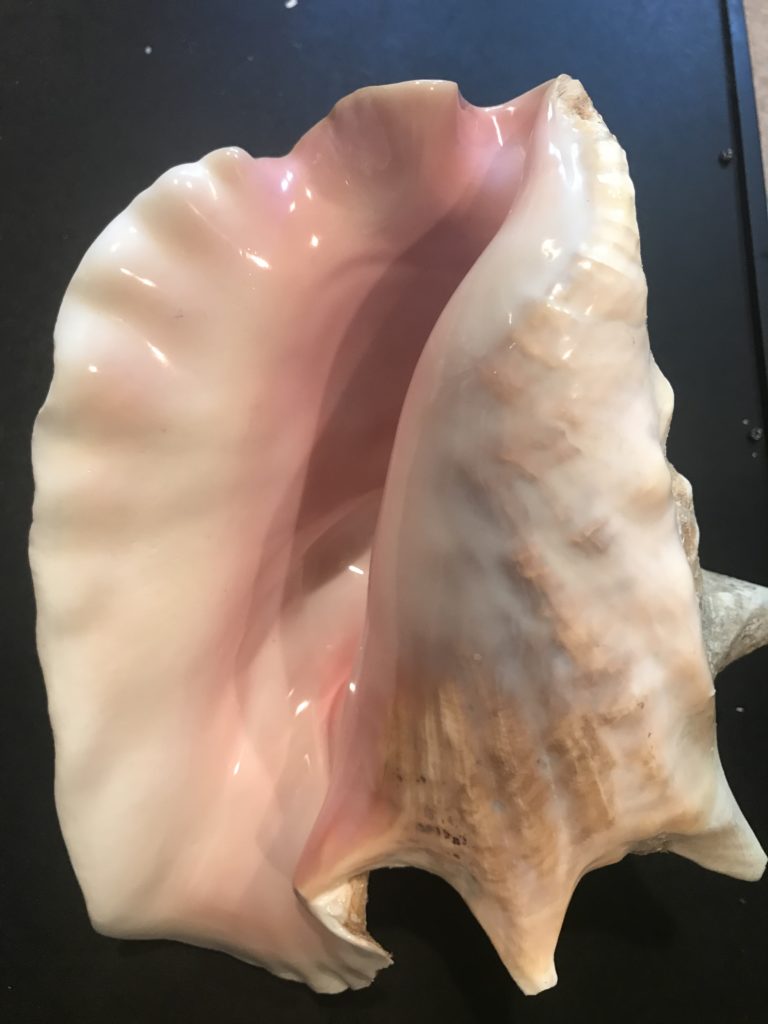 Why should we care if this happens? All living things have a special place in our world, and when this balance is interrupted by the eradication of any one species, that balance can prove harmful all the way up the chain of existence to us Humans. So why are Queen Conchs under such pressure that they have been over collected?  The scientific name for Queen Conch is Lobatus gigas, which is in the Family of Strombidae.  This is the species that "Conch Fritters" are made from. It is considered quite a delicacy all over the Caribbean Islands where they live. Also their beautiful shell is highly prized by tourists and beach combers. In the recent past, many were collected by tourists to bring home as a reminder of a wonderful vacation; only to have them thrown out soon after being collected because the once living snail inside has died and has begun to decompose (that means they smell really bad)!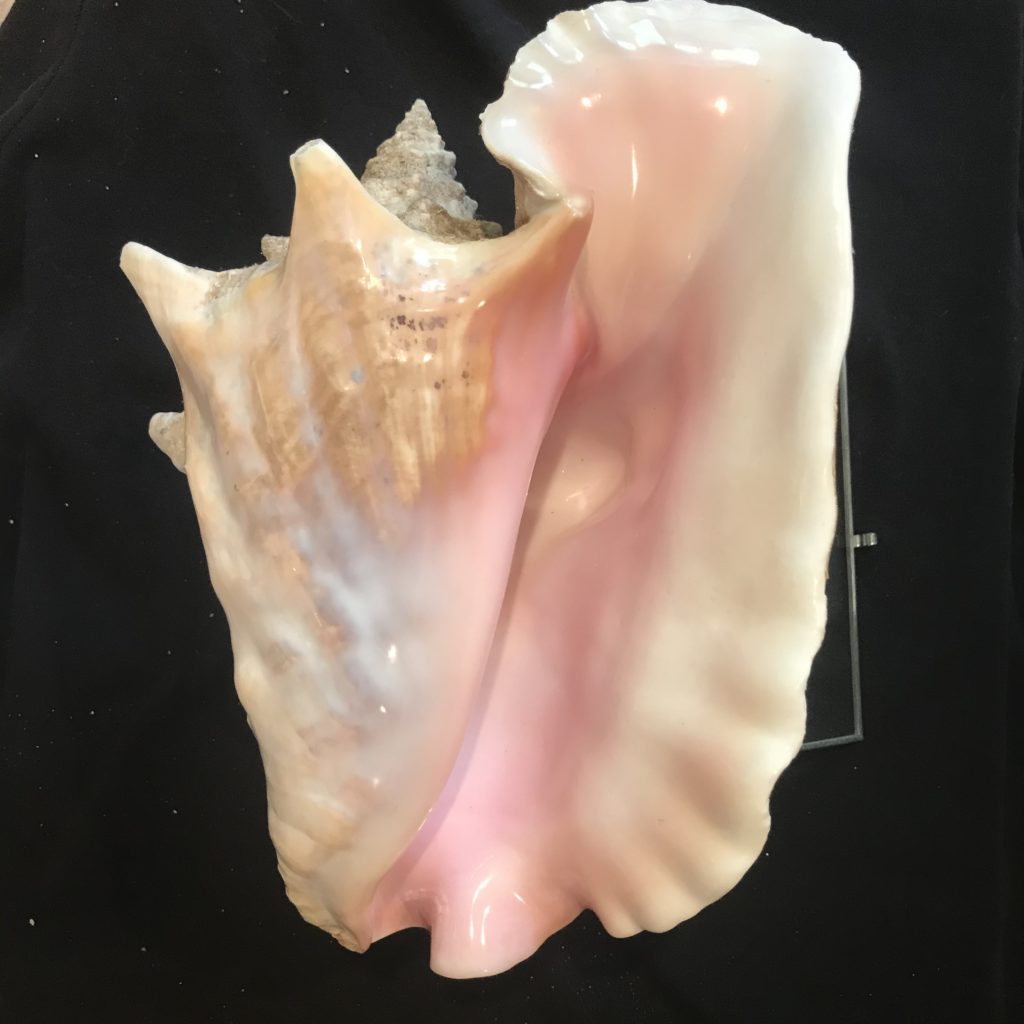 There is hope in Florida's scientific community which has been studying them and their habitats with the result that they can be reintroduced back into the natural habitats of the shallow waters of Florida. There is also a program to farm raise them and to make Cultured Conch Pearls which are as lovely  as natural Conch  Pearls. Though they are not as valuable as naturally occurring Conch Pearls, these are still highly desirable because of the elegant beauty of the pink and peachy colored pearls. Now that we have answered part of the question of why these marine snails are so important to humans, we can understand why these beautiful mollusks were commonly called the "Queen Conch".  The many uses and appreciation of the Conch's meat and its impressive shells are one of the reasons why we should care about protecting them. They have been appreciated and collected for food since early humans began to settle islands in the Caribbean and along Florida's coast and the "Keys"  because they live in relatively shallow waters and are easy to locate.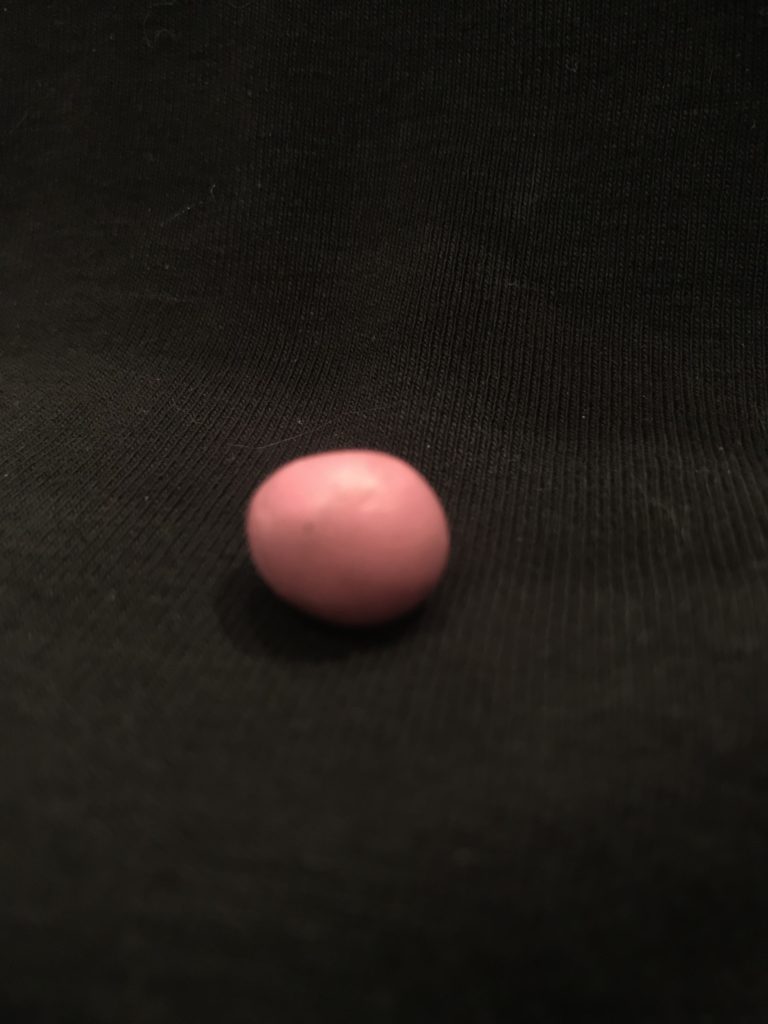 Let's do our part in helping preserve this important species when dining out by ordering Calimari  (also a mollusk) or even try some Escargot (also a mollusk that is being farm raised) instead of "Conch Fritters;" or buying that pretty shell for the coffee table. We can all do something to help our natural world, and this is only one place to start. Queen Conchs may not look like a royal species, but their historic place in our world surely makes them a "Queen" among mollusks!