Due to popular request, the George Observatory is going to be open to the public on Friday nights in addition to regular Saturday hours.  Come out to see the summer skies!
The museum's Discovery Dome will be set up to show features throughout the evening.
Time:  7 p.m. to 11 p.m.
Cost:  $5 per person  (tickets available in Gift Shop at Observatory)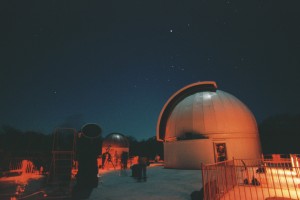 June 3
Come See the summer Milky Way during the New Moon
June 10
Saturn – worth the whole drive out!
June 17
View the summer Strawberry Full Moon
June 24
What is the Summer Triangle?
July 1
See Galaxies on a New Moon night
July 15
View the Full Buck Moon  (deer are shedding their antlers)
July 22
See a Scorpion and a Teapot in the night sky!
July 29
New Moon Wonders
Dates:  (*Note:  July 8th not available)
Join us at the George this summer!