This is a question I recently posed to my followers on twitter.

Plant nerds do you know your stuff? One ticket to the butterfly center goes to 1st to give Latin name for this plant! http://t.co/3hJOWAb
And here's the photo: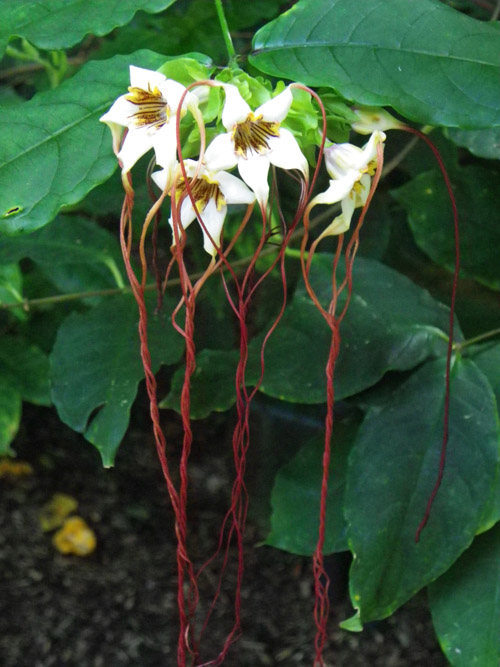 Can you name this plant?
Well apparently someone does!
Congratulations to @faziarizvi for giving us the correct Latin name of the plant above, and winning a ticket to the butterfly center!
The correct answer is Strophanthus preussii, which are scandent shrubs native to tropical West Africa.  Its name means "twisted cord flower," and it's easy to see why it's so named; the tips of the petals extend and twist to form long purple cords that can trail over a foot below the flower. Strophanthus is in the Apocynaceae family which contains better known plants such as Oleander and Asian Jasmine.
Come see this plant, now blooming, at the Cockrell Butterfly Center, and stay tuned for the next installment of "Do You Know Plants?", and your chance to win more cool prizes.