Terrence McGovern, a volunteer here at HMNS, does several chemistry shows a week to help teach the basics to our visitors. His show, geared towards both kids and adults, is a great way to see science in action.
Terrence explains the principles of density, acids and bases, and polymers in a way that makes it easy to understand no matter what your age is or your background in chemistry. A simple experiment with an egg, saltwater and freshwater helps to show how density affects whether or not items will float.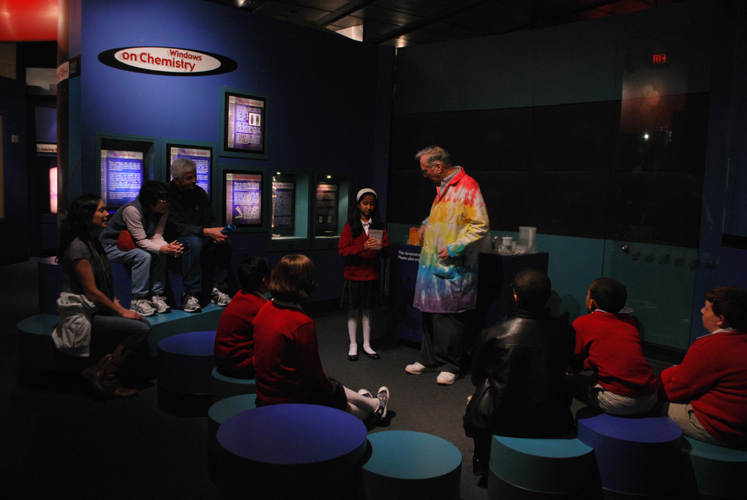 Terrence McGovern demonstrates how density works
with the help of a member of the audience.
Terrence also shows how acid and bases can react with one another. Filling a bottle with vinegar (an acid) and placing a little baking soda (a base) in a balloon, he shows how the two react to form a gas that inflates the balloon.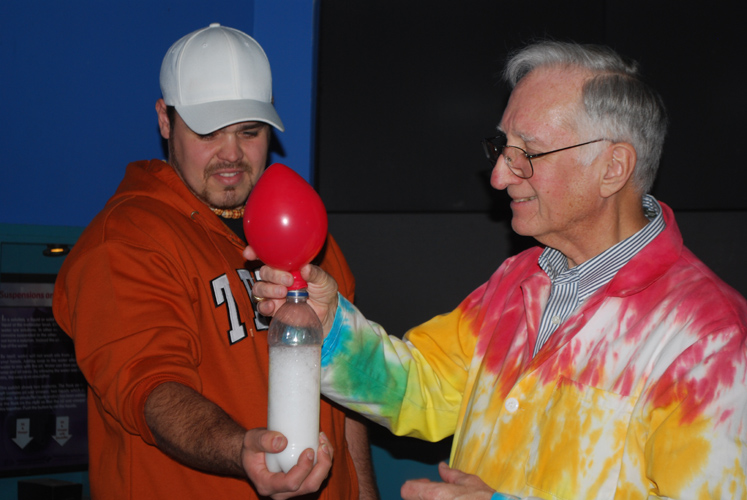 Chemical Reaction!
So come on down to HMNS and see one of Terrence's many shows and learn all about chemistry.

This show is free for patrons with a ticket for our exhibition halls. For more information and show times, call the box office at 713-639-4629.