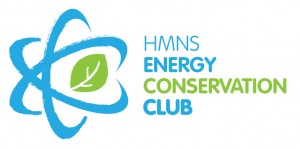 Generously supported by Marathon Oil Corporation
You may have heard the big news. The Houston Museum of Natural Science is forming a new energy conservation initiative!
On October 9th, the Houston Museum of Natural Science will kick off its new Energy Conservation Club website. The Kick Off will include Billy B, hands on activities, information on conservation, and more! All for free!
All this to kick off what will become the central clearing house for energy conservation education, the Energy Conservation Club website.
So what is an Energy Conservation Club (ECC)? An ECC is a group formed at a school, home school, church, or other organization to help people promote energy conservation. They will promote energy conservation through actions; energy audits of home and school, experiments to show how much energy can be saved, plays about energy conservation, short stories, and energy conservation and recycle art. These are just a few ways to promote energy conservation. The sky's not even the limit.
Do people who want to promote energy conservation have to form a club to use the website? No. We encourage clubs and extracurricular activities, but a teacher could just as easily assign her class an energy conservation project or use the materials on the website in any way. A fun energy conservation project could also be entered into the NEED's Youth Awards. A great way to do two projects for the energy of one.
There is also nothing stopping individuals from using the website. If you just want to learn a way to save money on your electrical bill, you're more than welcome to visit us. We would love for you to tell us about it, so we could share your stories with others and encourage them.
What exactly will the website contain? It will have energy conservation tips updated regularly to help you save electricity and money. Grand philosophical thoughts such as "Turn the lights off when you leave the room." We explain how to read an electrical bill and a meter. We tell how a smart grid differs from a smart meter. We'll also show you the math and calculations behind how to choose which light bulb you should use. In addition, there will be all the information you need to teach about energy, from the science of fossil fuels to alternative energy sources. And that's just for starters! We'll keep updating the website with the latest and greatest energy conservation news and information.
We will also tell you what conservation events are going on in the community, such as the City of Houston's Green building tours or the next NEED workshop for teachers. Energy in the News will keep you up to date on the exciting developments in energy.
You might be wondering why were doing all this. One answer is we want children and adults to be excited about science and learning. Another reason is that because the electrical demand of the country will grow by 30% in the next 25 years, we need an alterative to putting up coal fired power plants. Another might be the deep-seated need to be responsible and use what we have wisely, which includes not using electricity when we don't need it.
What can you do to have access to this plethora of important information? That's the easy part. The kick off will be at the museum on October 9th and will be free. We'll have Billy B singing and dancing (my favorite is the water cycle) and lots of hands on activities and information. After the 9th you'll be able to access all the information for free. The choices you make today will create the possibilities of tomorrow.