Summer is here and one of the new Xplorations classes this year is Test for the Best, a class about consumer product testing (think Consumer Reports for kids: more about chocolate and toys and less about vacuum cleaners). I had fun checking out their experiments the past two weeks. 
How long does your chewing gum keep its flavor?  Does that battery really keep going and going and going?  Campers smeared fabric (in this case, socks) with chocolate sauce, ketchup and more before testing out stain removers: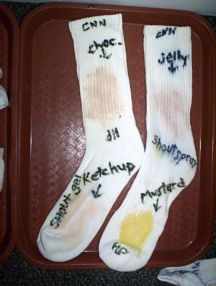 They also tested battery life, plastered themselves in bandages to see which ones would stick the longest, sampled chocolate chip cookies and created an advertising campaign for imaginary products, complete with slogans and fine print warnings!  Here are a few pictures:
The bandage line-up:

 Some results from testing waterproof bandages: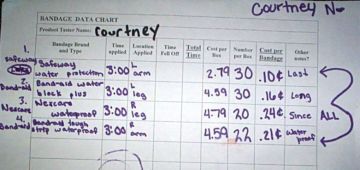 Ready for a blind(folded) taste test: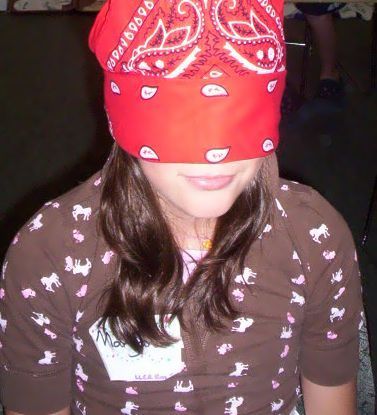 Working on an ad (and simultaneously testing markers):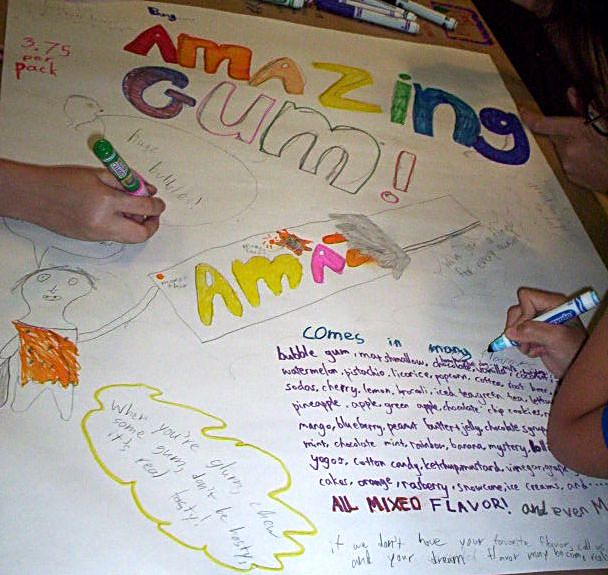 The slogan:
And another group's ad: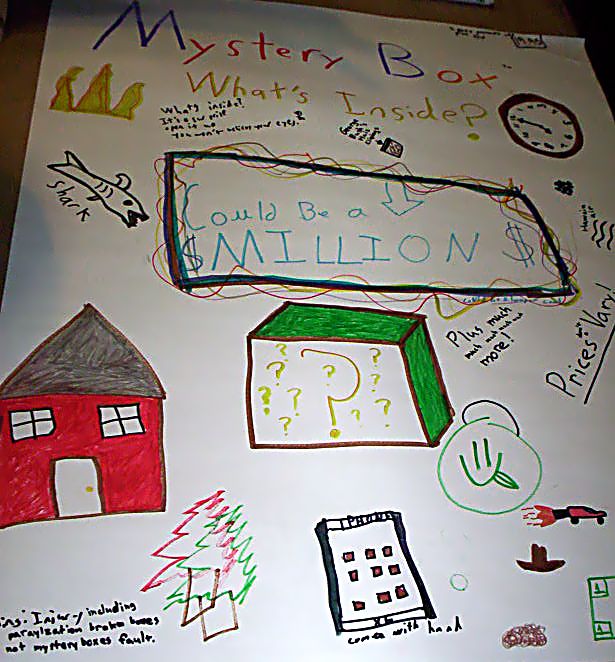 Complete with a warning label:

After rating many other things (microwave popcorn, cereal, etc.), on Friday the campers tested several things of their own choosing; bouncy balls, frozen treats, and chocolate bars.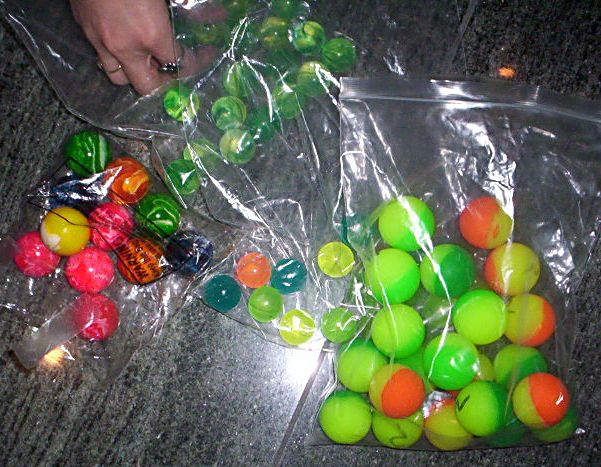 We're always looking for more ideas, so what do you think we should test in July?