There have been whole books written about the history and development of the Periodic Table of the Elements, and how that shaped what we know about chemistry now, how great it is, blah, blah, blah. And the Periodic Table is a great and useful tool, but today I'm sticking to some basic fun stuff, like this crocheted periodic table that Erin introduced me to, or the periodic table TABLE.
All you really need to know (for now) is that the chemical elements are pure substances usually considered the building blocks of all the matter in the universe. Hydrogen, oxygen, carbon, lithium, potassium, bismuth, neon, helium, tungsten, copper, and gold are all elements, along with about a hundred or so others. Tom Lehrer wrote a fantastic and ridiculous song, The Elements, which names them all (or at least all the ones known when he wrote the song).
Most of the time we encounter the elements as compounds (like a water molecule is two hydrogen atoms attached to one oxygen atom) or mixtures (like air) or alloys (a special kind of mixture) like steel (iron and friends) or brass (copper and zinc). 
If you want to get picky, then yes, an atom of an element can be broken down into even smaller and simpler building blocks, but I'm not worrying about that now.
So, returning to just the elements, each element has unique characteristics, just like  peanut butter is different from jelly.  Each element has a certain number of protons (the atomic number), and an atomic mass (essentially how much stuff there is in an average atom of that element), and a number of valence electrons (which determines a lot about how the element reacts). 
Don't get bogged down in what each of those things means, just remember that different elements have different characteristics, just like some shapes have curves and others have angles, or like some animals have two legs, some four, some more, and some none.
Anyway, the point is that if you have different characteristics, you can do some sorting, and sorted options are easier to deal with than a pile of randomness (I bet you select a sorted pair of matching socks most of the time, and prefer that your oatmeal isn't stored in the same container with chocolate chips, soy sauce, and croutons in your pantry).
Science LOVES classification and sorting, and there are all sorts of systems and methods to do it. One word for these systems is taxonomy (to be distinguished from taxidermy, though you may certainly classify and sort your stuffed road-kill should you so choose.)  Taxonomy often refers to sorting and classifying living or once living things, but it can also mean classifying rocks, stars, etc., based on their characteristics.
Things to Try:
Periodic Table of Office Supplies?
Instead of sorting elements or classifying animals into classes or species, I sorted some office supplies of the order Paperclippius, more commonly known as paper clips.  Go ahead and try this with your own office supplies, pocket change, or whatever small items are handy.
Here is an assortment of specialty paperclips — how could you sort these?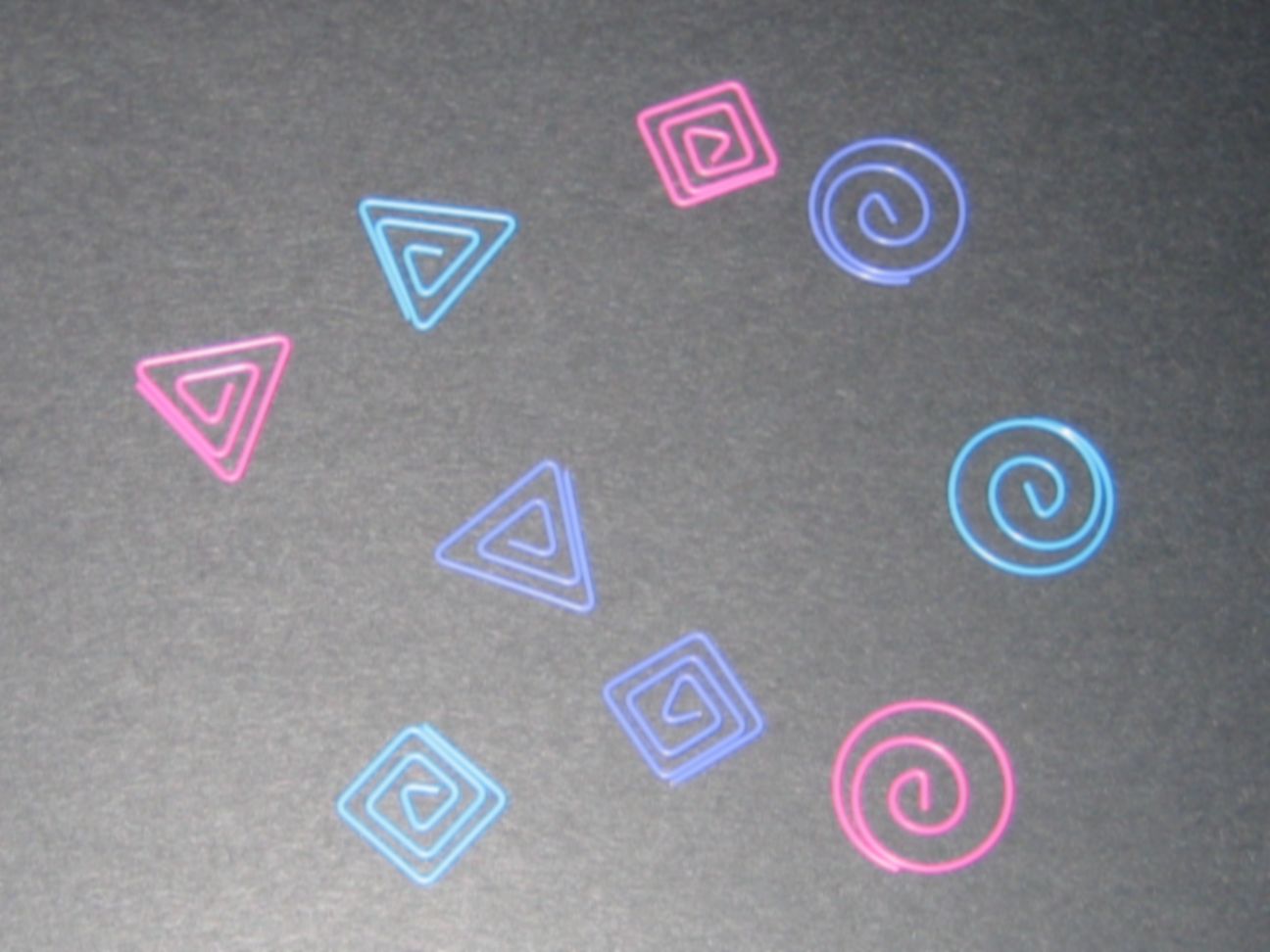 You might sort by color:

Or by shape:

And both ways have value.  If we sort by color and shape at the same time, a 'table' starts to form: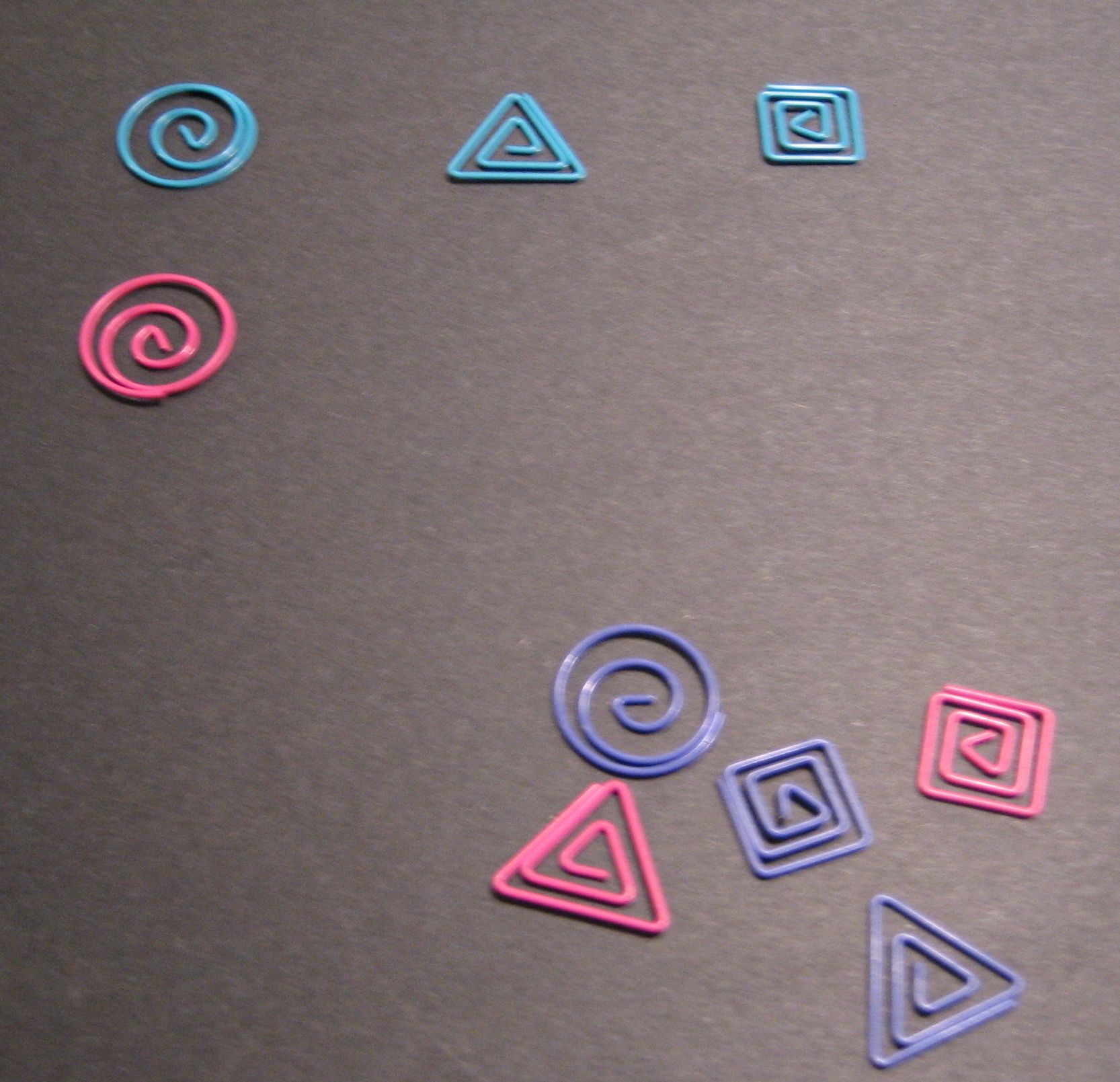 And the next step……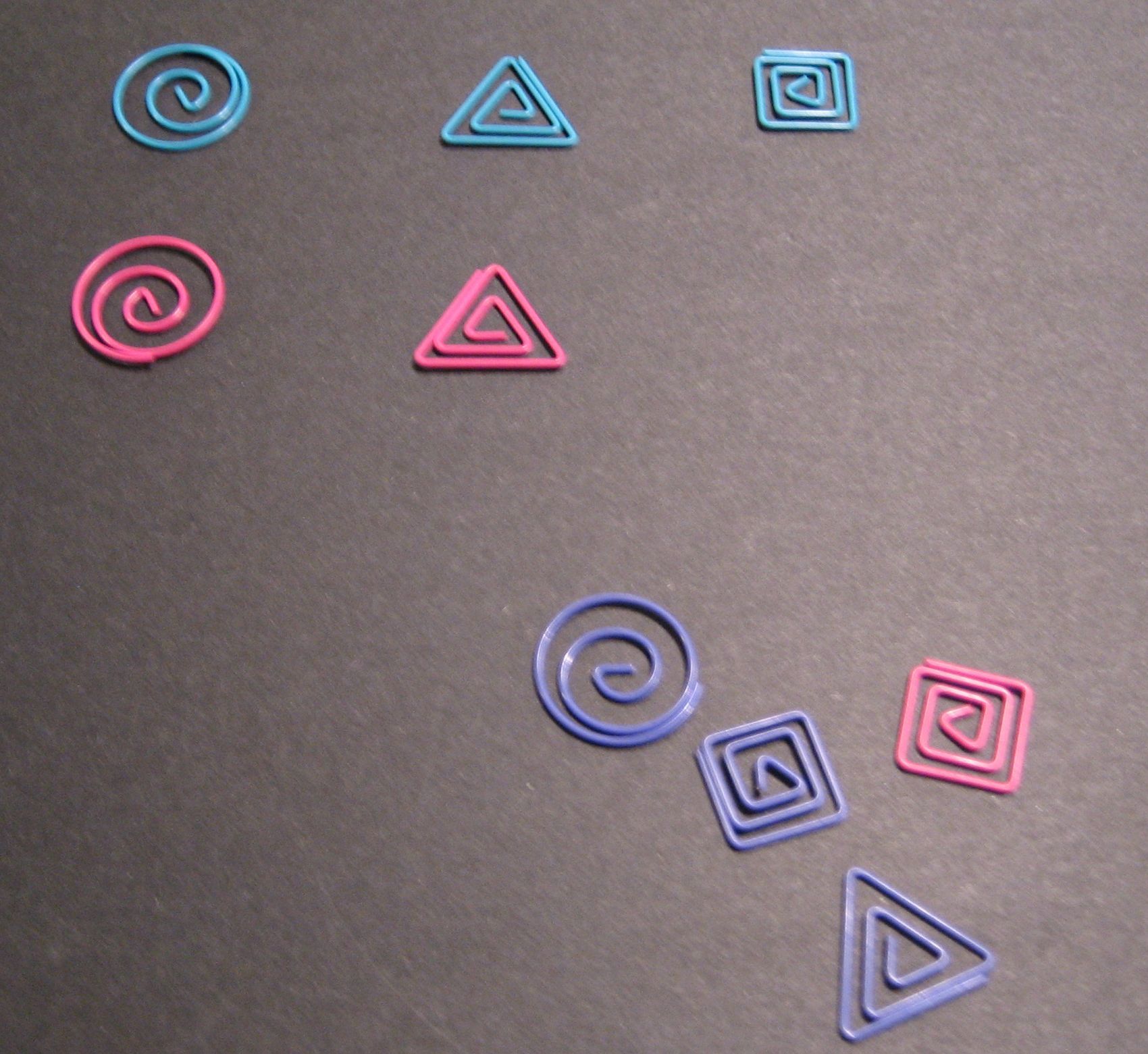 And the next step……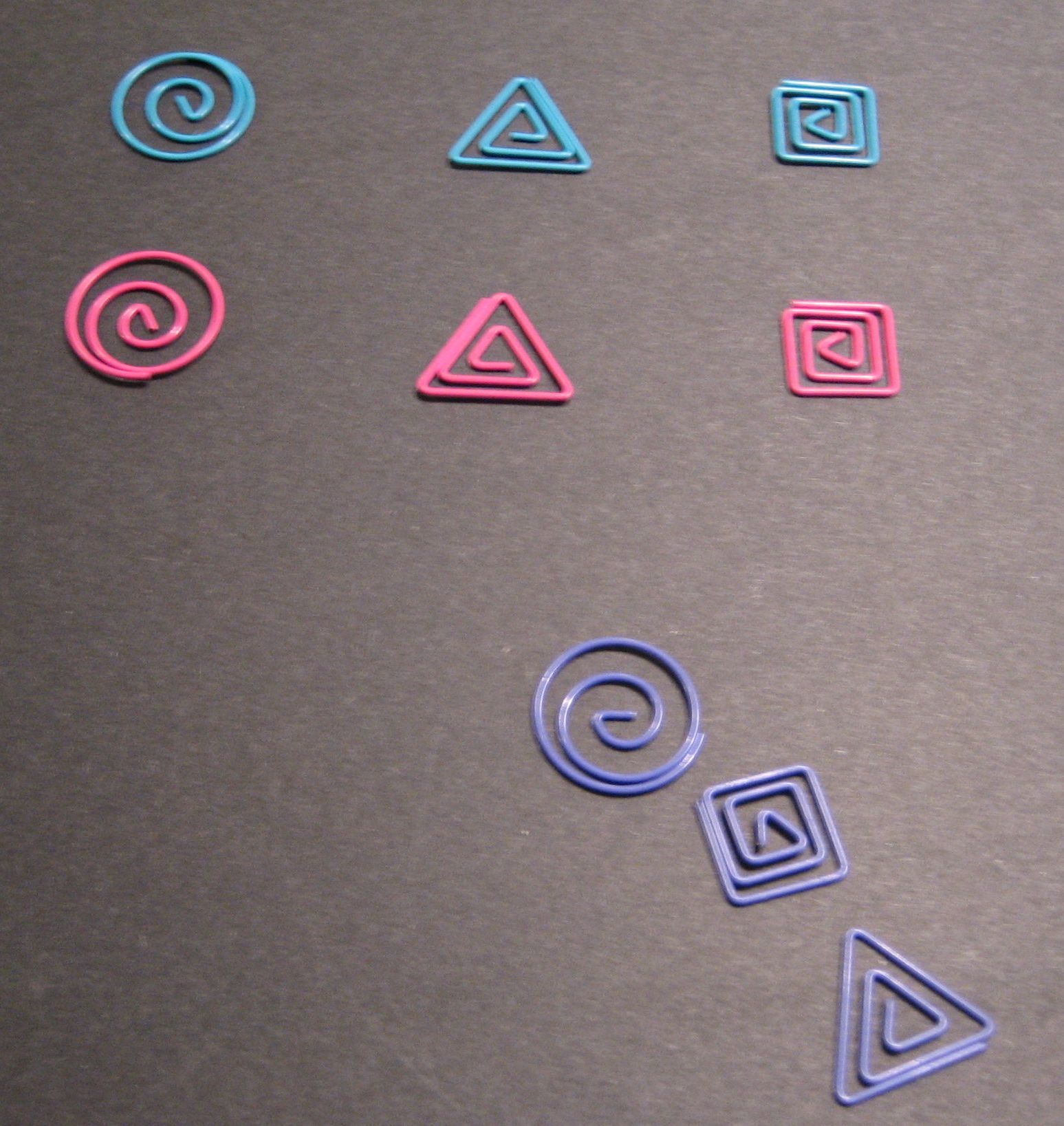 And then we might complete the table this way: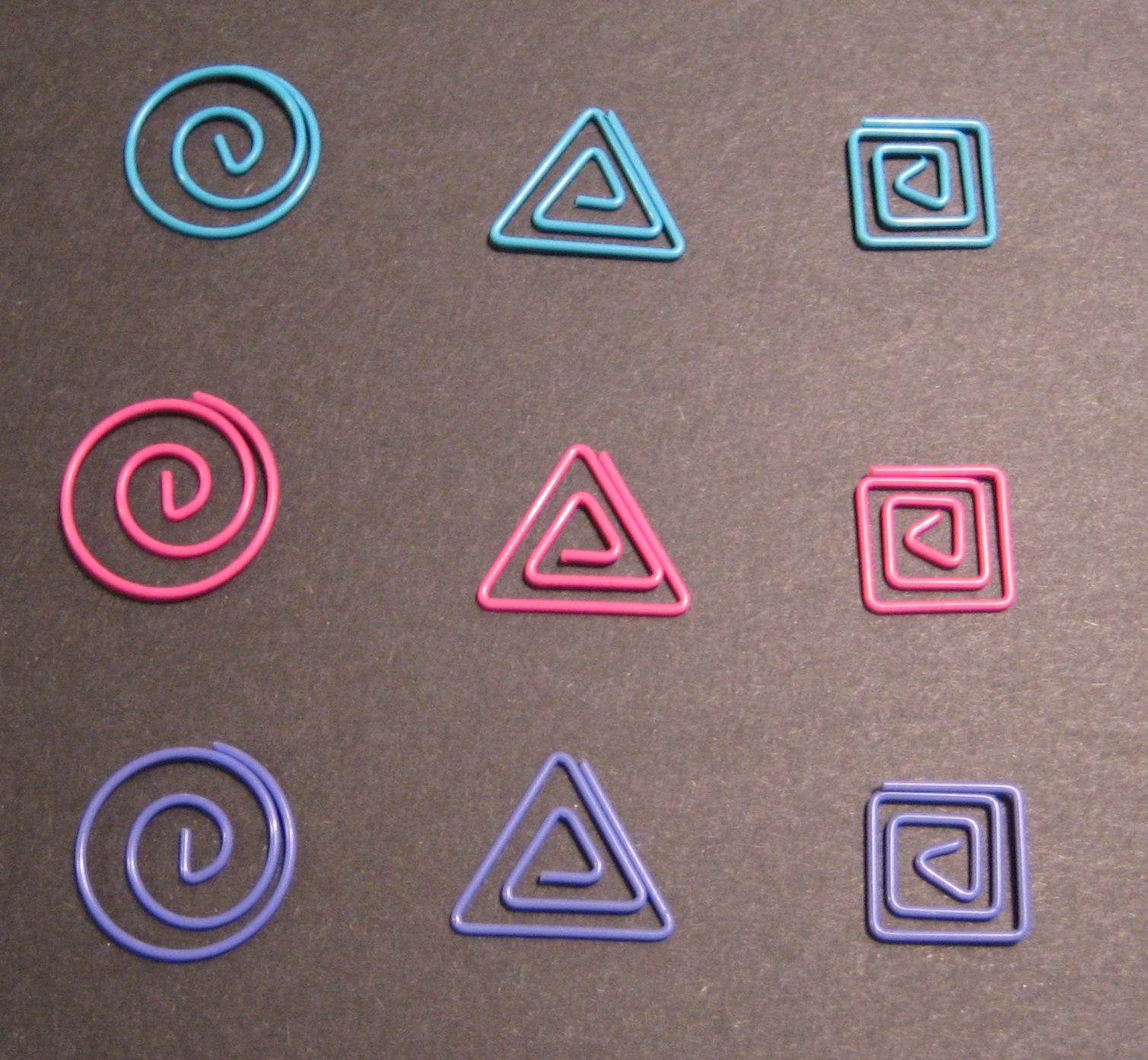 But we could have set up our sorting table like this: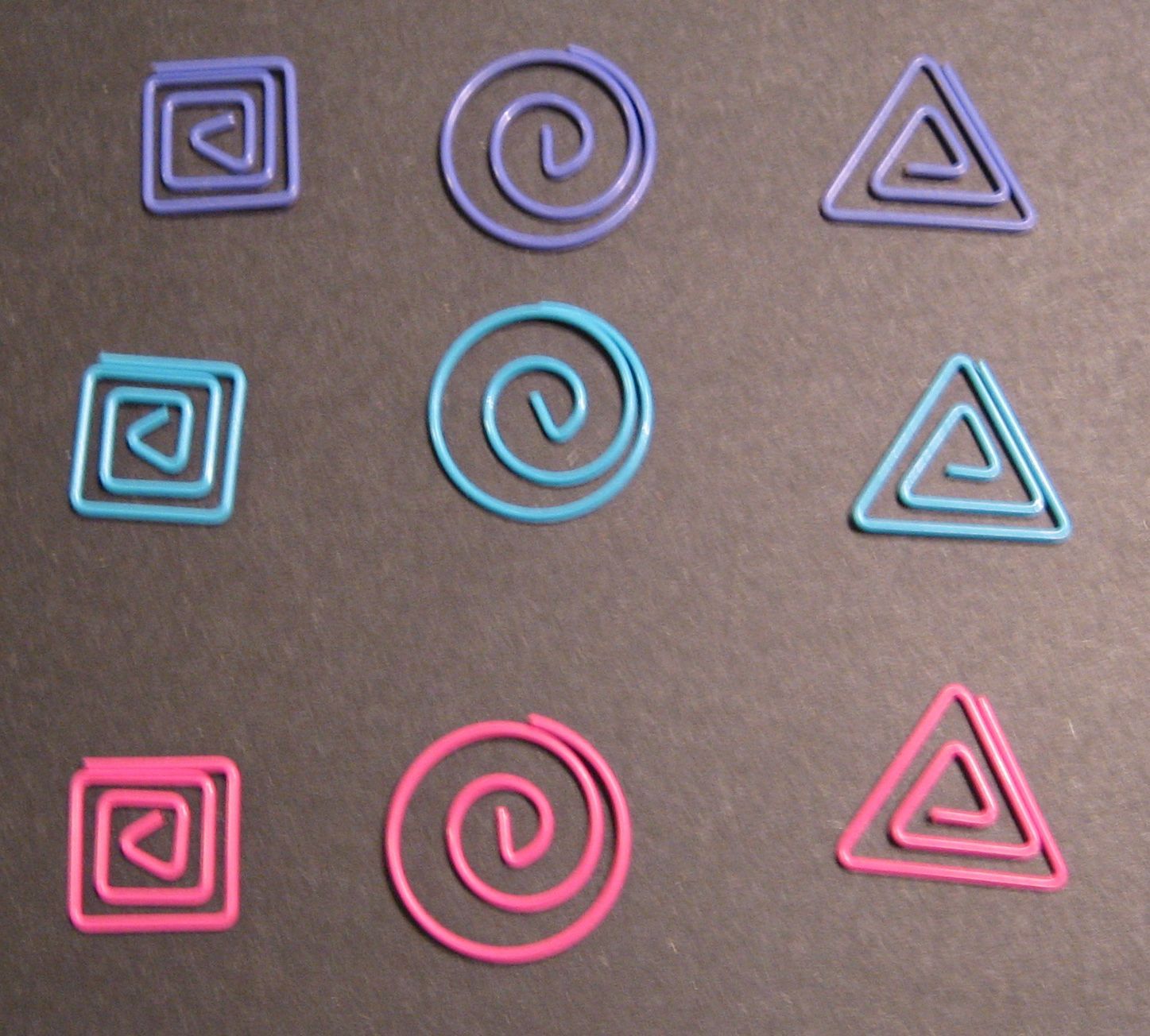 Or like this: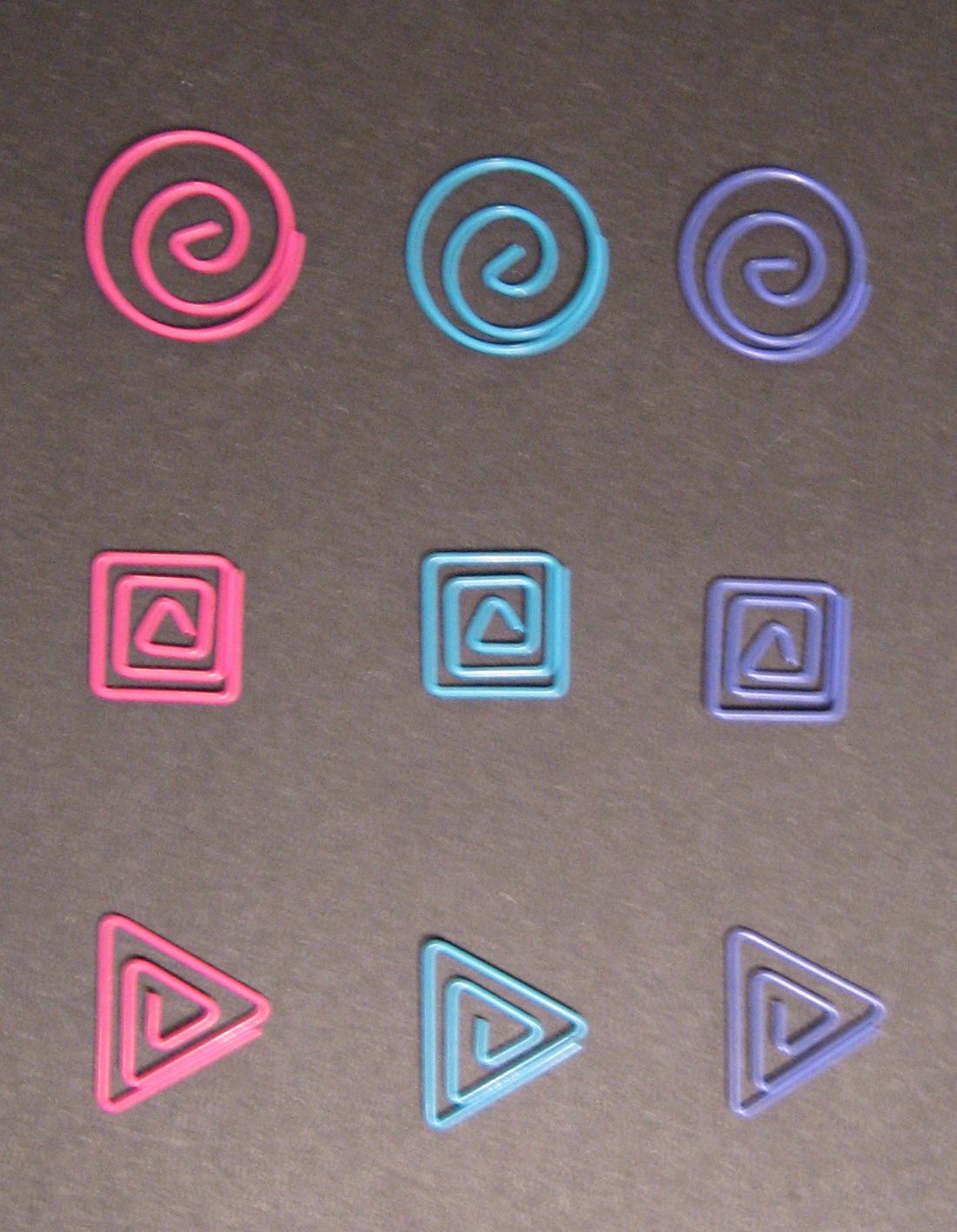 And those ways are just as good — they all sort by both attributes (shape and color), and we know where each type of clip 'belongs' in the table.  If we had everything laid out except the blue triangle clip, you would notice the 'hole' and know approximately what that clip should look like. 
The existence of many elements in the periodic table was correctly predicted before those elements were discovered, because of the 'holes' left in the early versions of the table. Pretty cool, right?