I've been a Houston Museum of Natural Science Member for a long time, a very long time—in fact, I started as a summer camper and field trip student way back in the 1980's when the Museum was half its current size and still the most amazing place in the world to me. I'm so privileged to work here and enjoy the treasures we display here on a daily basis. The most amazing thing for me now is to bring my three-year-old son here and experience the Museum through his eyes.
I tallied the pricing for all of our activities and compared it to the public pricing at the end of this blog—you simply won't believe the value of an HMNS Membership! Even I was surprised at our savings!
So here is a snapshot of our last 14 months at the Museum—and the very best thing is no matter what, we are guaranteed a nap on the way home after we leave!
April 2015 – We visited the Cockrell Butterfly Center and Brown Hall of Entomology. We followed the trip to see the butterflies and insects with a look at the garden outside of the center and the amazing kugel ball that the bigger kids shoved easily but was pretty tough for a little guy. (Member total $8, Public total $17)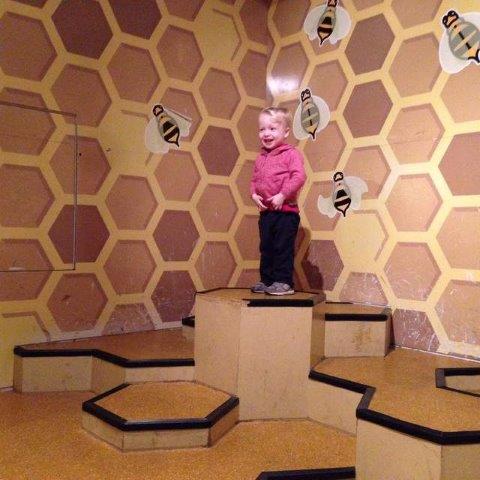 May 2015 – We started with a trip to see the dinosaurs in the Morian Hall of Paleontology, followed by animals in the Farish Hall of Texas Wildlife. The picture panels really helped us identify what we were looking at in the wildlife hall! (Member total $0, Public total $65)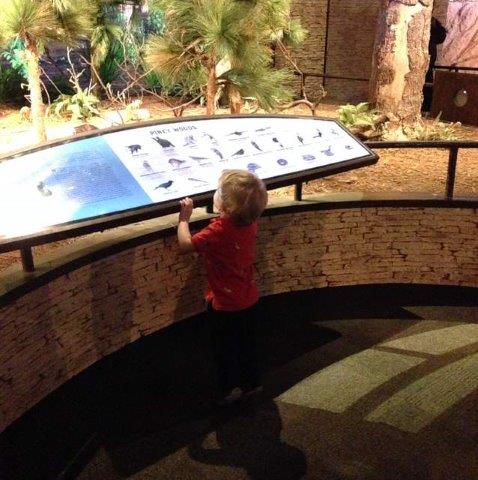 June 2015 –We went back to see the dinosaurs in the Morian Hall of Paleontology, and then took a quick trip through the Cullen Hall of Gems and Minerals before lunchtime. I think our favorite item was the large amethyst – it looked like a little house to our boy. (Member total $0, Public total $65)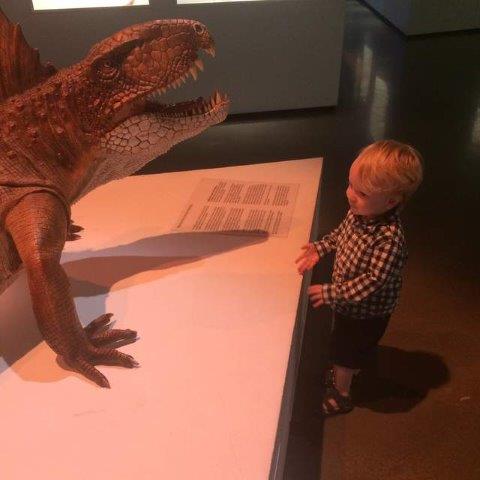 July 2015 – Shark! A $5 experience where we got to see a giant shark model and touch a live shark! Our friends who were visiting with us were willing, but my son preferred to watch the shark instead. We took another trip to say a quick hello to the big dinosaurs before stopping to watch the Herzstein Foucault Pendulum, which is a lot more entertaining than you'd think for a young child – easily 30 minutes if I don't say "let's go!" (Member total $15, Public total $80)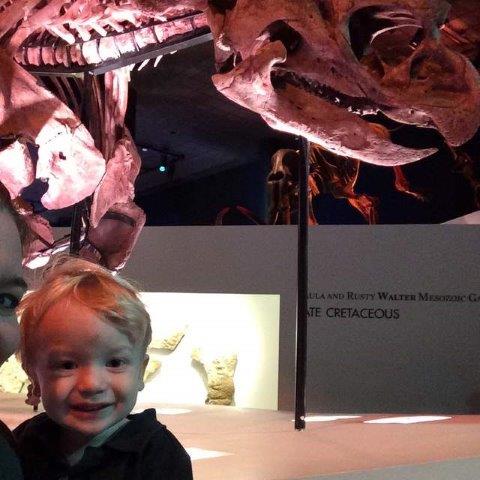 August 2015 – Hamman Hall of Coastal Ecology and a trip up the "Spiral Mountain" at the Centennial Gardens across the street. (Member total $0, Public total $65)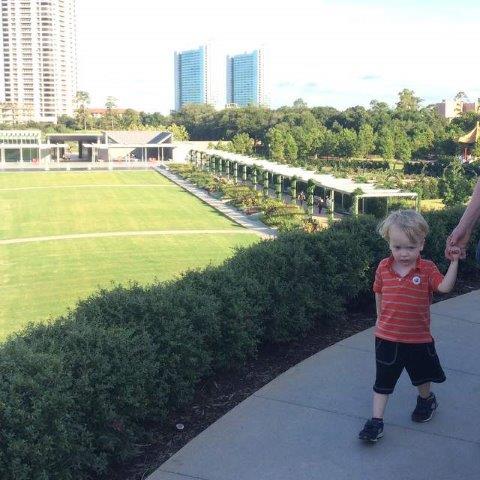 September 2015 – I invited my niece to meet us at the Cockrell Butterfly Center. In the kids' area of the center, the kids had so much fun playing the pollinator game and "feeding the flowers" blocks of the correct shape. We also had to visit the dinosaurs! (Member total $12, Public total $91)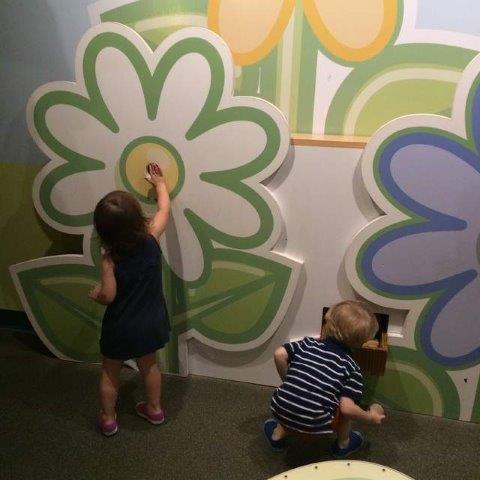 October 2015 – With Halloween approaching, we wanted to see skeletons and some bugs, so we headed to the Morian Hall of Paleontology to see the trilobites and dinosaurs. We also paid a visit to the live animal room window in the basement of the Museum where the Youth Education programming animals are cared for. The animal room window is available for viewing to all visitors with general Museum admission and features several tanks on display, including some containing the more dangerous animals. For identification, there are cards with information about the different animals, and sometimes you can sneak a peak of the caretakers for a "behind the scenes" feel. (Member total $0, Public total $65)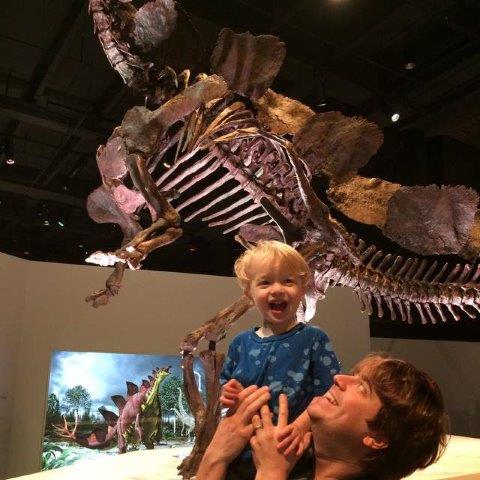 November 2015 – After weeks of *practicing* building at home with our blocks, we were ready to check out Block Party at the Museum. This was a great activity when school was out for the Thanksgiving holiday. Unlimited building for a $5 add on for builders – yes please! (Member total $15, Public total $80)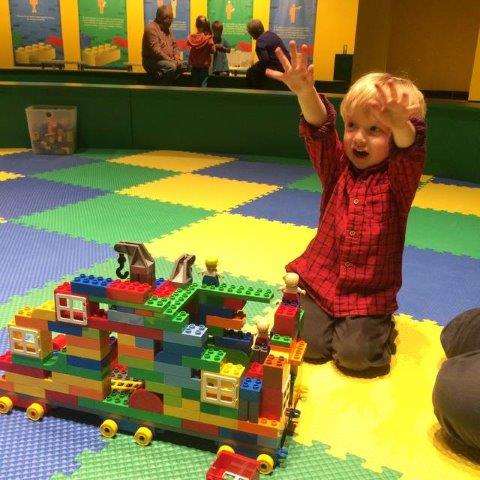 December 2015 – Seeing the holiday trees and building in Block Party was a great way to catch up over the holidays with the friends we missed from the school's playground. We met at 9 a.m. by the holiday trees to check out the decorations before the crowds arrived. I also made a point of stopping to buy two gift Memberships for some folks I knew who would love spending some time at HMNS—plus I got two BONUS months (one for each gift) added to my Membership! (Member total $15, Public total $80)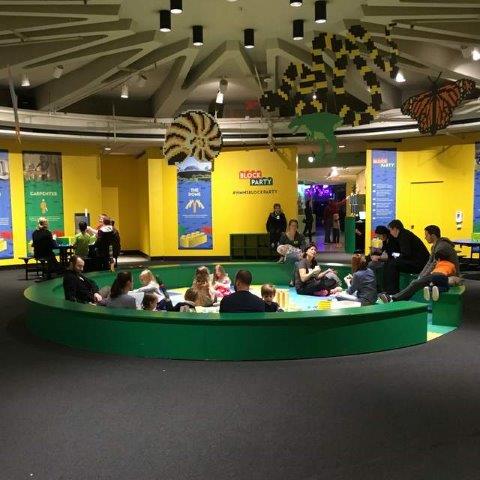 January 2016 – This visit happened fall on the day of the annual Educator Event at HMNS. The Educator Event is for teachers, but there are always extra activities going on in the Grand Hall. As we walked in, I was even able to grab a few bits of information that I thought my son's school would be interested in. Afterwards, we visited the "vintage" Texas wildlife dioramas in the lower level and said a quick hello to our live friends in the animal room window. We then headed to the Welch Chemistry Hall to take the slime polymers for a spin. Our trip was capped off with a mini-safari through the Frensley/Graham Hall of African Wildlife. We loved finding the butterflies in the cases with the big African animals! (Member total $0, Public total $65)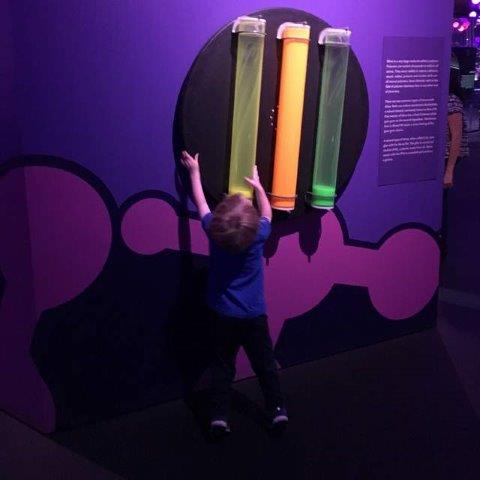 February 2016 – We visited twice in February to attend two events that we wanted to check out. Girls Exploring Math and Science is an amazing event for kids and adults (both girls AND boys). The Grand Hall is lined with community partners offering a variety of hands-on activities. Students also presented science and math concepts at their own booths, and it was really fun to see how they were able to engage my three-year-old and explain topics like magnetism, plant growth and circuits. They even demonstrated a working robot! I think the highlight of the day was the live demonstration in the Welch Chemistry Hall—I got such a kick out of watching the reactions on the faces of the audience—kids and adults are always surprised by fire and super cold liquid nitrogen!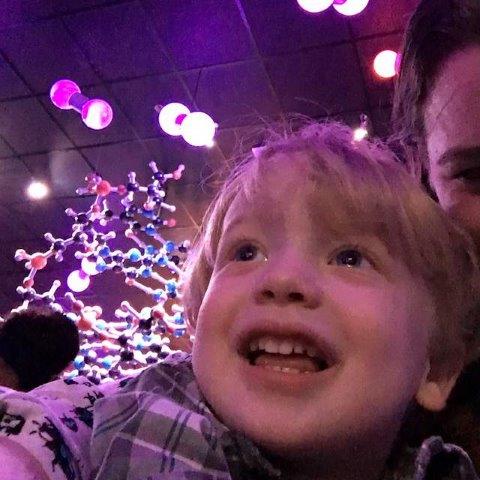 On February 26, we returned for World Trekkers: Peru, an early evening family event exclusively for Members. The Peruvian dancers were fun to watch, and we even learned a few words in Spanish! (GEMS is free with admission and World Trekkers is $7 per person, so for two visits, the Member total $14, Public total $401)
March 2016 – HMNS After Dark (extended hours until 9 p.m.) was the perfect opportunity to invite grandparents for a special grandson-led tour of the Museum. Without the daytime crowds, our guests had a chance to take their time and see the things that their grandson was excited to share with them. My son led us through paleontology and the Texas and African Wildlife halls, and everyone also enjoyed the Wildlife Photographer of the Year exhibit. It was especially exciting to see that some of those amazing photos were taken by kids age 10 and under – and now their work is displayed in a museum! The highlight of the evening was racing coins in the coin vortex in the Grand Hall—it's fun AND it's a donation that supports the Museum's educational programming. Put that spare change to work! (Member total $0, Public total $65)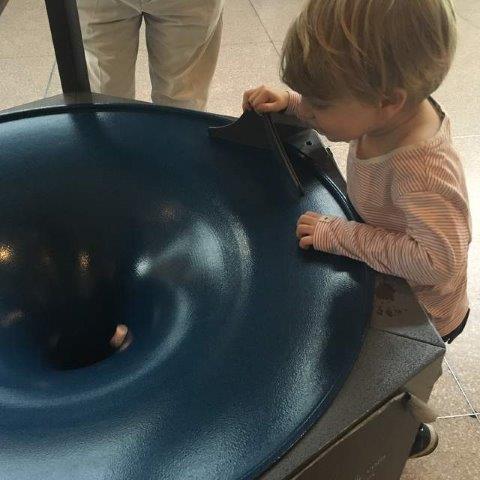 April 2016 – Wildlife Photographer of the Year was an incredible display of award-winning photographs from the 2015 international contest of wildlife photographers, organized by the Natural History Museum in London. We stopped by these photos again because my son was so excited to name all of the animals that we'd seen on our last visit. And of course we made a trip to see our favorite dinosaurs and wildlife in the Morian Hall of Paleontology and the Farish Hall of Texas Wildlife. (Member total $0, Public total $65)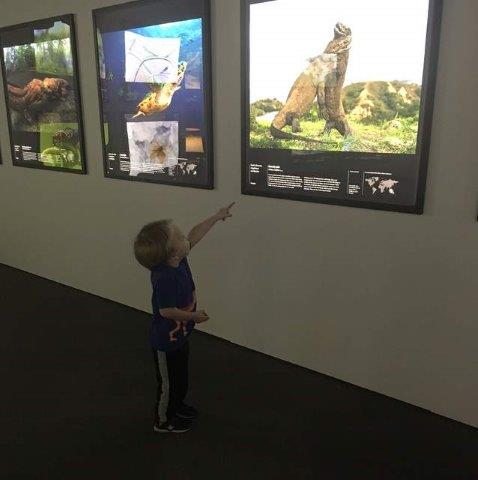 May 2016 – At HMNS After Dark in May, we visited the new exhibition, Cabinet of Curiosities. My son absolutely loves the exhibit because he can open the drawers and even reach out and touch the objects (gently with a Museum "two-finger touch," of course). The exhibit is a great opportunity to explore with children, and because there are no labels, parents have to get creative and start a dialog with kids about what you *think* something is. Often volunteers are available to answer questions but with THOUSANDS of objects it's tough to know everything! (Member total $0, Public total $65)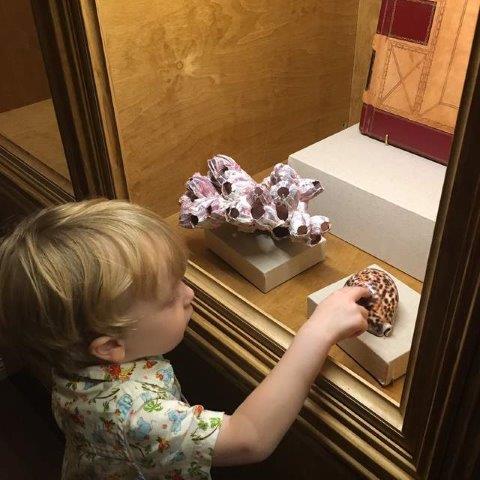 Fourteen months of Museum fun with my son cost me a total of $79 for tickets on top of my $115 Membership for a grand total of $194. The same experiences for visitors at the public rate would total $908! That's a savings of $714!
Learn more about Membership online, or purchase a Family Membership today in our online store!
1The Public total in February does not include any cost for World Trekkers because this event is a Members' Only exclusive event.