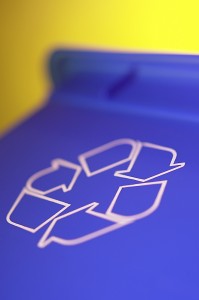 When you think of ecology for kids, you probably think of pine cones, bird feeders and planting seeds. Not us!
For the 2009 camp season, I am helping to write the curriculum for a new Xplorations Summer Camp called It's Easy Being Green. 
So, when WE think of ecology for kids, we think solar-powered electromagnets, mini composters, the nitrogen cycle and practical ways little kids can make a big difference. Our campers are going to investigate solar, wind and water power as well as learning how every day decisions make a long-term impact.

My favorite activity so far is not particularly scientific, but it is super fun – a no-sew grocery bag made from an old t-shirt. I am also pretty excited about the day that the campers are going to investigate water ecology and oil spills.
To find out how you can sign up for this or any of our Xplorations Summer Camps, visit www.hmns.org today!
Also, if you are interested in going green, join us as we celebrate Earth Day in the museum tomorrow – if you hug a tree, you'll get a free sapling to take home!