Will Carlson!
Earlier this month, we posted a picture of two 3D printed skulls and asked our readers to identify which dinosaur they belonged to for a chance to win their own copy!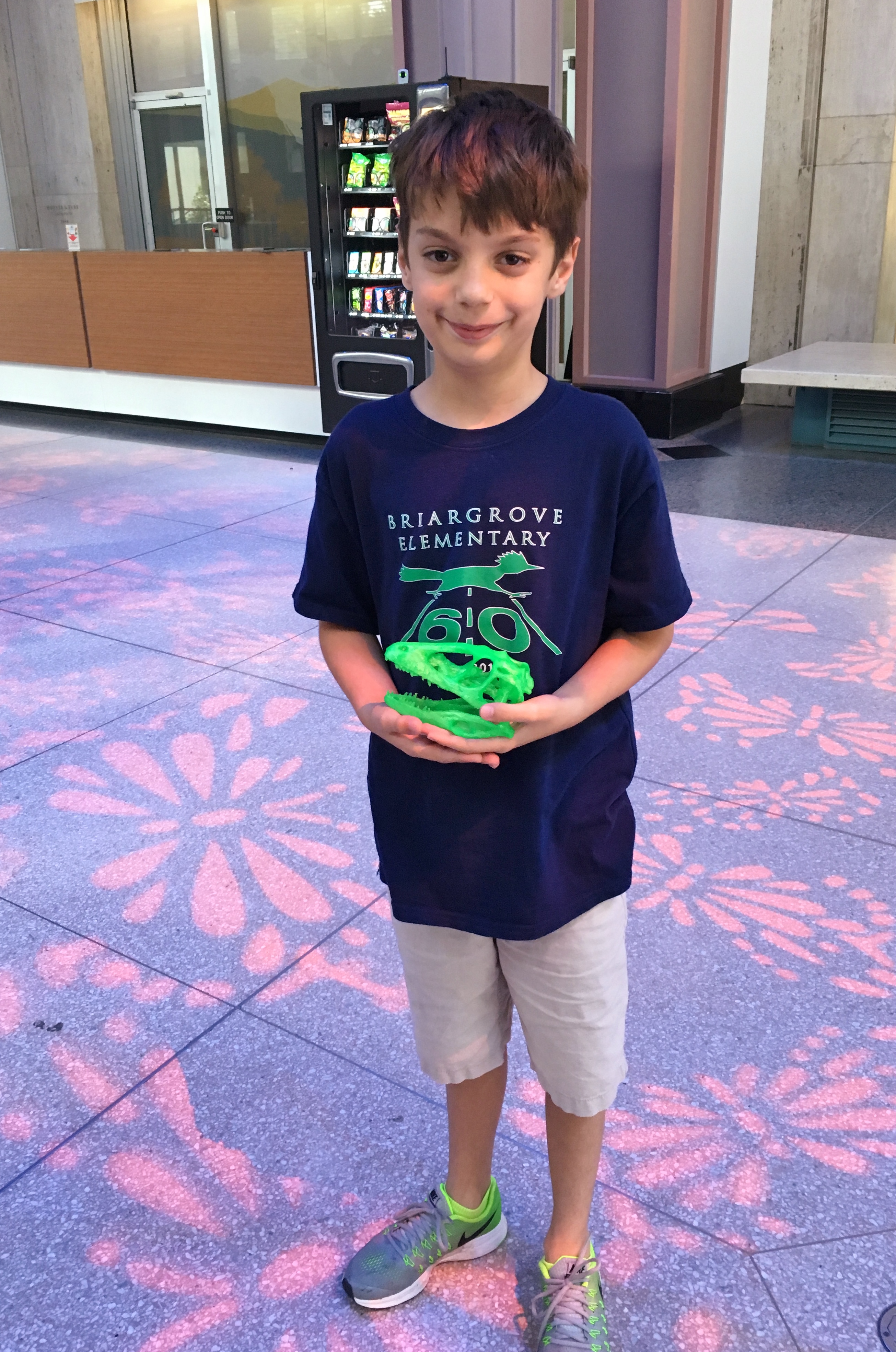 This ten year old kid was able to identify the 3D printed skull of Deinonychus all by himself, with help only from his Dinosaur books at home. Most adults couldn't do that!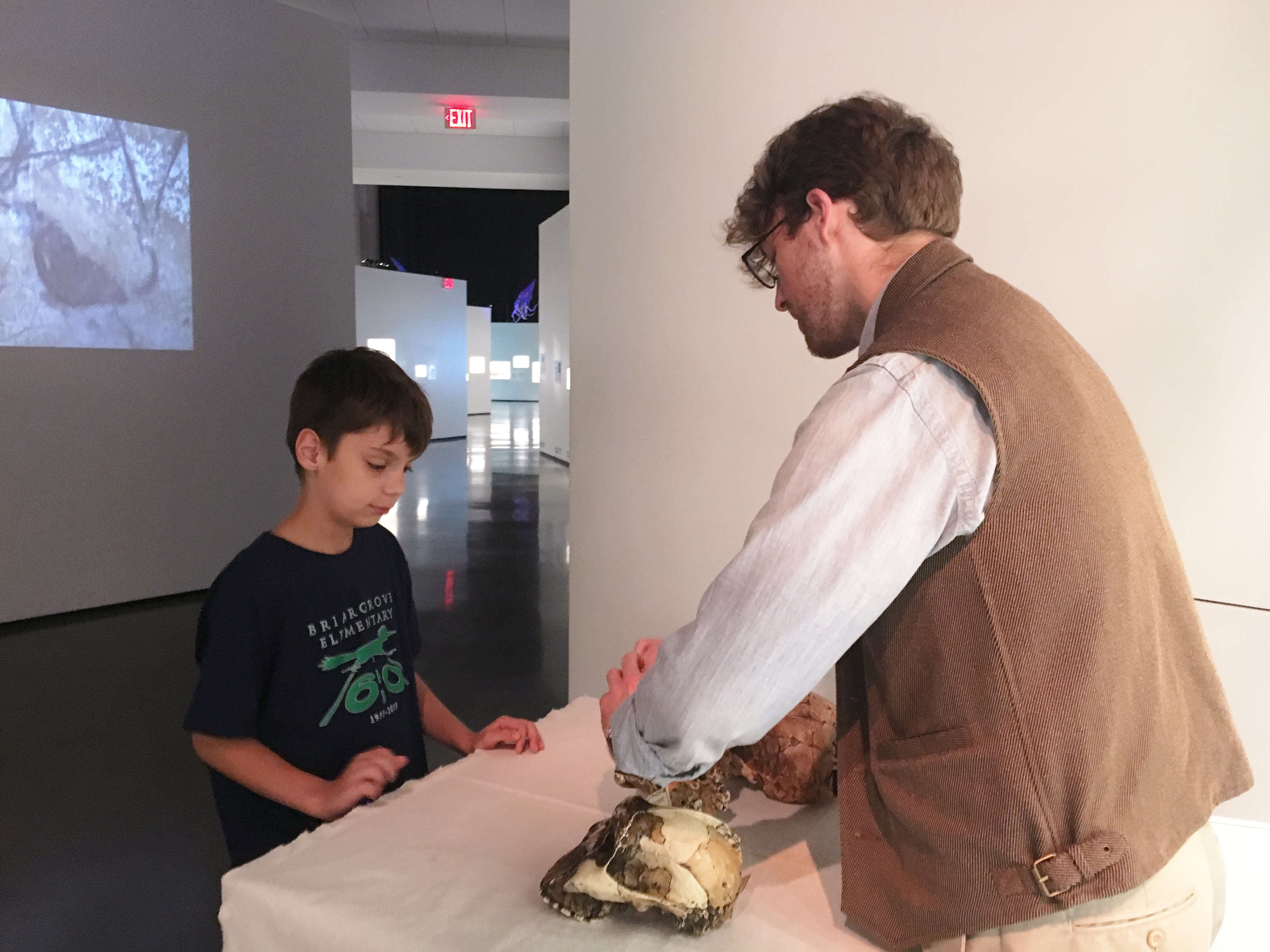 For his prize, we not only gave him the 3D printed skull, but I also led him on a tour of our Morian Hall pf Paleontology. I've showed a lot of people around that hall, but few have displayed the level of enthusiasm for, and knowledge of, the subject of Paleontology like Will did.
Congratulations Will!!
Now let's talk a little about the skull. "Deinonychus? What?" you may say… "Who….?"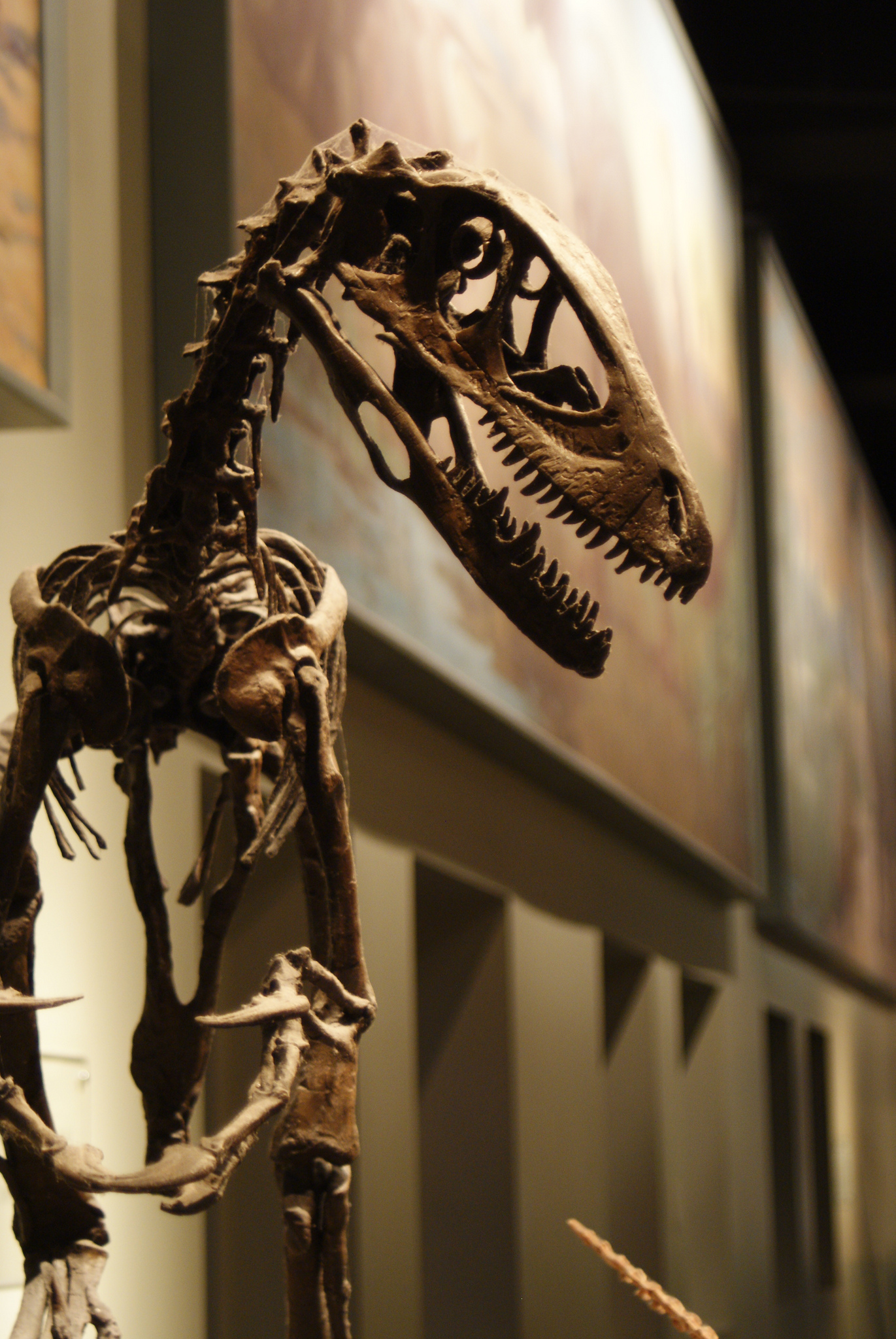 Photo courtesy of Dallas Krentzel
Most people haven't heard of Deinonychus, but they have probably seen them. The "velociraptors" in the Jurassic Park movies were basically Deinonychi. In reality, Velociraptor was a small dinosaur, about the size of a turkey. They were terrifying, and a pack of them could probably kill us all if they broke into the marketing offices here at HMNS, but small nonetheless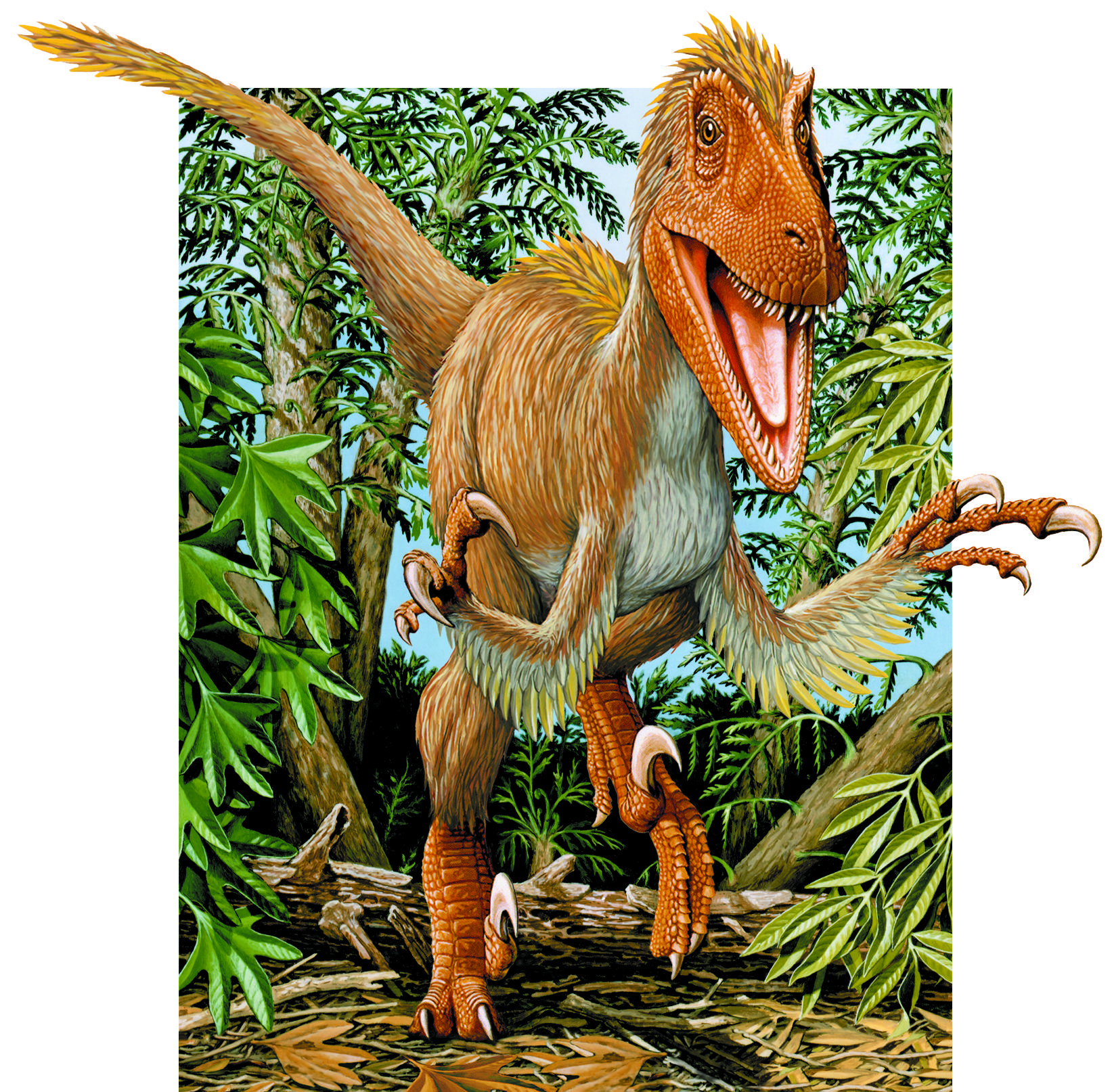 Photo courtesy of the University of Michigan Museum of Natural History
Deinonychus, on the other hand, was quite large, much larger than the Velocitraptors that have been discovered so far. Deinonychus grew to about 13 feet long and between 4 and 5 feet tall, similar proportions to the "Velocitraptors" you see in the movies. The name Deinonychus means "terrible claw" in greek, referring to the large second toe claw of the animal, most likely used to pin down its prey as it tore away at their flesh.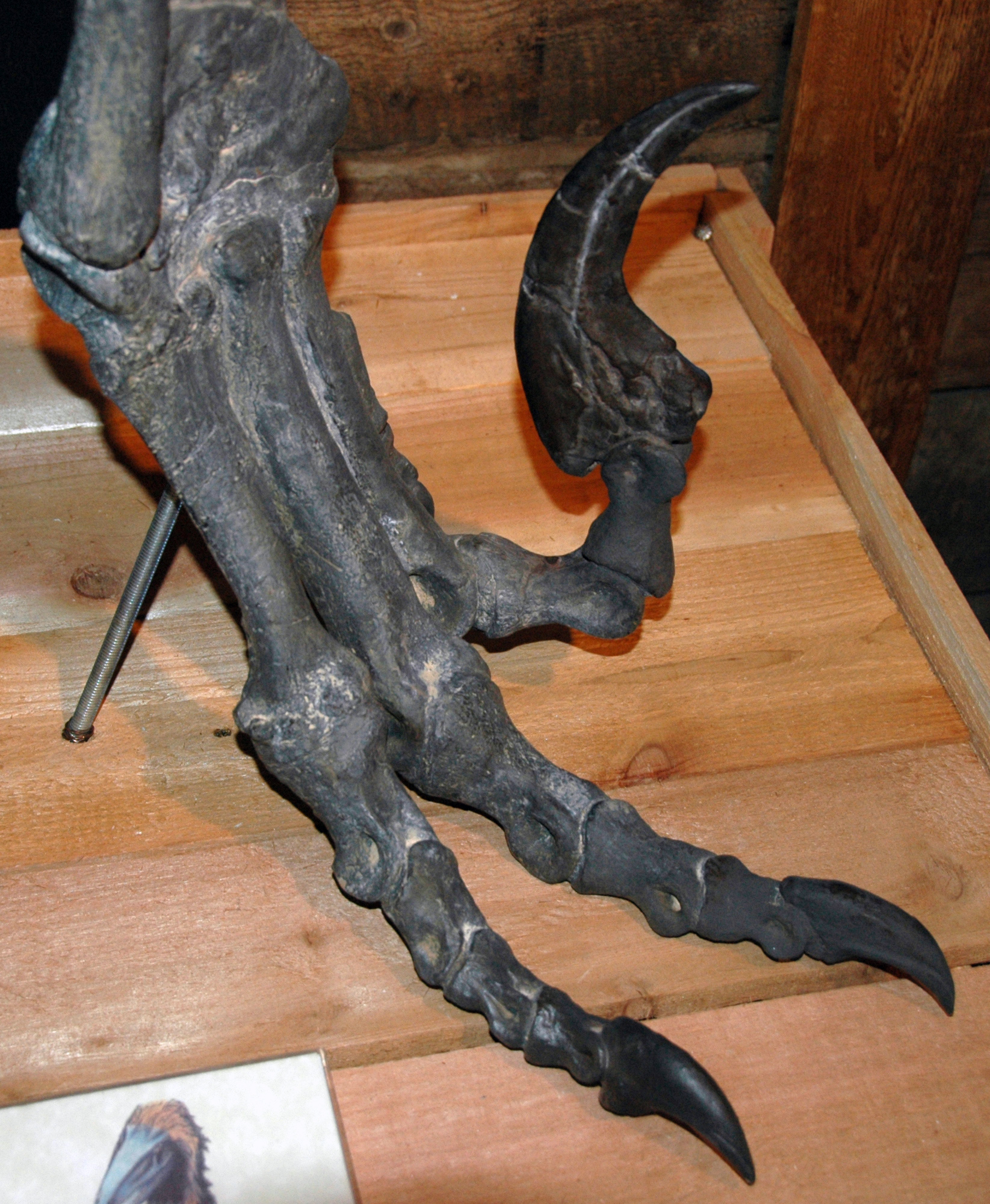 Photo courtesy of James St. John
Deinonychus is important in the history of paleontology because its initial scientific description by Dr. John Ostrom of Yale ignited the classic debate over how active Dinosaurs were. Up to that point, dinosaurs had been generally regarded as "sluggish lizards", wallowing in shallow water or competing in stop-motion style fights. However the similarities between the skeletons of Deinonychus that had been discovered and that of modern birds led Dr. Ostrom to theorize that these animals were active hunters who were agile enough to take down prey that was much larger than they were.