Greetings, and welcome to my second post on the conservation of a Third-Intermediate-Period coffin lid at the Michael C. Carlos Museum. If you missed the first installment, you can hop over here to catch up.
After the documentation, research and planning stage, the treatment of the Third-Intermediate Period Coffin Lid is well underway. Solvent tests, chemical spot tests, and pre-restoration photographs helped us to design the treatment. The goal is to reverse all but the most necessary, stabilizing additions to the object.
It is clear that this object has, like other fragile polychromed wooden objects from ancient Egypt, suffered from flaking and powdering of its painted decoration. Indeed Egyptian funerary furniture, if not recently excavated, is likely to have been treated for one of these conditions during its lifetime.
However, this particular object was restored with an excessively heavy hand, as is visible in the orange-and-blue head piece. Constructed in modern materials around the ancient head, the tripartite-wig form was glued tightly (and messily) to the ancient wood. On top of the wood, a composite material made of saw dust and wood glue was smeared over the top portions of the object. Where it was pealing away, it was taking ancient painted surface with it!
Not only was this "restoration" causing damage, but it also impaired a visual appreciation of the object.The modern paint looked incongruously plastic-like and the combination of orange, pink, and blue colors were unsuited to an Ancient Egyptian object.
It was easy enough to call for the removal of the headpiece, but the actual procedure would be challenging and time-consuming.
First, I undertook a micro-excavation to uncover the joint between the modern and ancient structures.
After establishing the stratigraphy and working through a few (hard!) layers with a scalpel, I established the boundary between ancient and modern. Many of the joints were still inaccessible, however, and to reverse them we reached for a saw.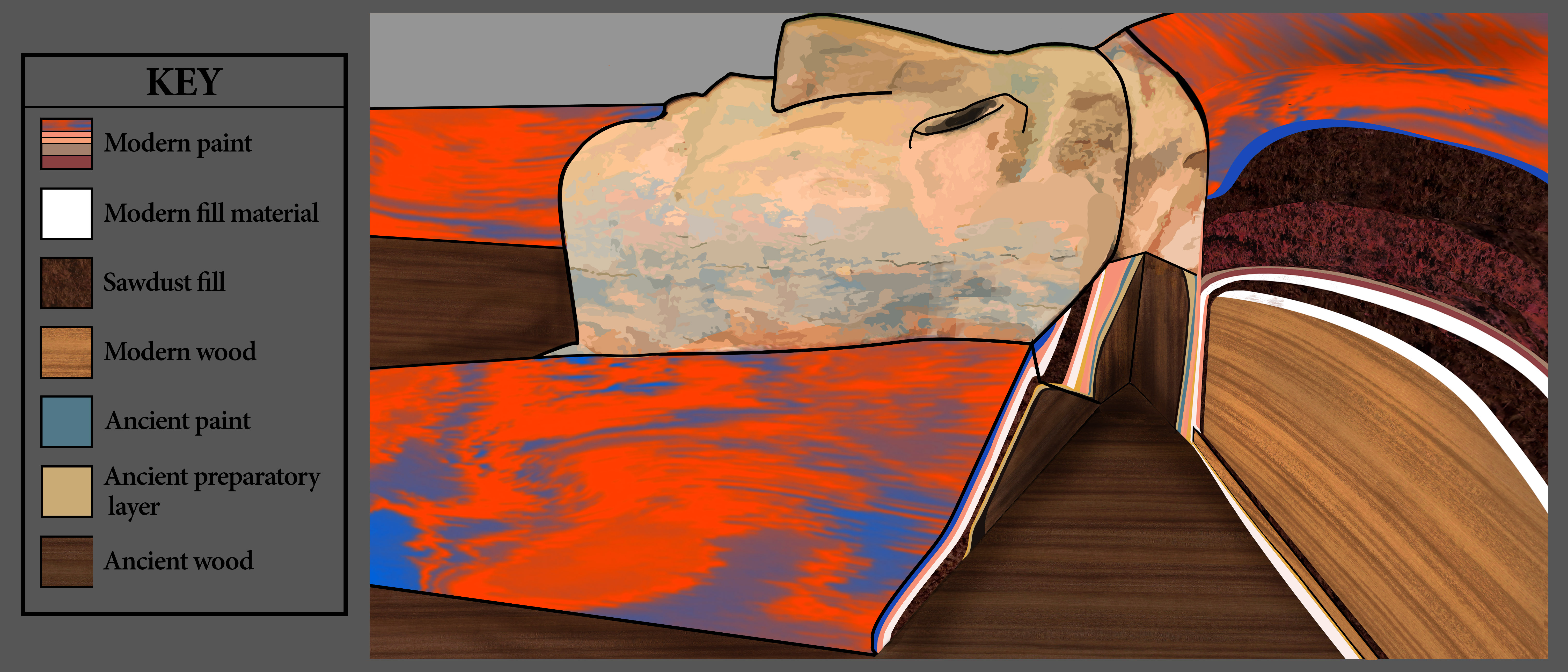 We first tried a coping saw, and then we graduated to a shiny, new Japanese double-blade hand saw. Although versatile enough for most applications, it was difficult to maneuver into tight spaces. Furthermore, using the hand saws was very time consuming.
Finally, after carefully excavating all of the tracts to be cut, we unveiled the one tool to rule them all… the Fein Multitasker FMM 250Q, a variable speed tool for sanding, scraping and cutting.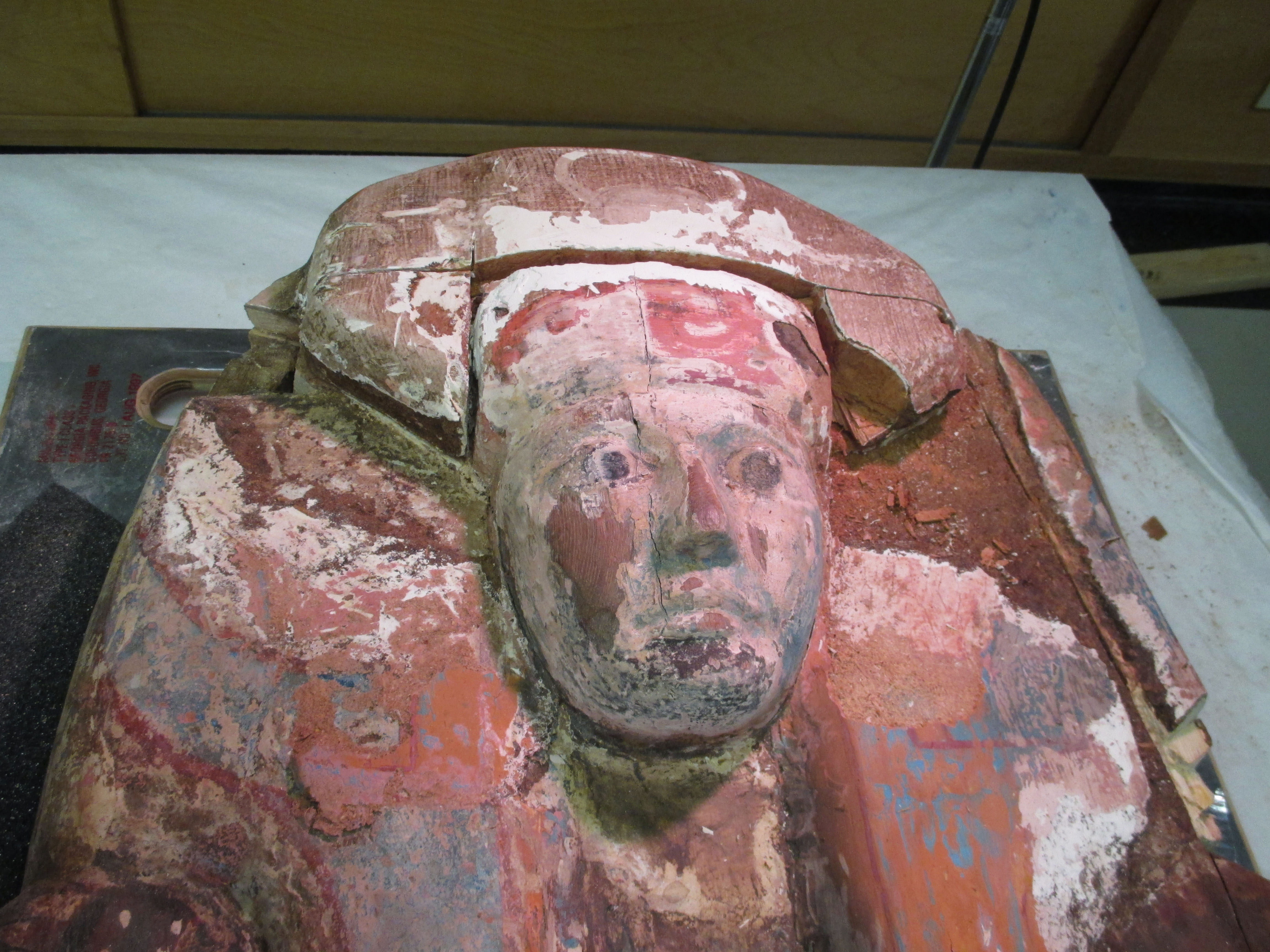 Tune in next time to see our continued progress with the MCCM Coffin Lid!