Thanksgiving by A Fare Extraordinaire
Contributions by Lauren Rothwell and Stephanie McKeever
Holiday Turkey Sliders
The Holiday Turkey Slider is A Fare Extraordinaire's favorite way to combine all of the festive flavors of Thanksgiving into one tasty sandwich! It can be customized to each person's wishes, but the most important part, the turkey, is always at the heart of the sandwich. We love to use the crock pot to get the turkey perfectly juicy. Cranberry jam is an essential topping that is always best when made from scratch – and even better any extras can be stored in the fridge until December Holidays roll around! You can even customize each slider to your preference with arugula, brie or goat cheese! This slider is a great way to bundle all of your Thanksgiving cravings into one and tastes just as delicious the day after for leftovers!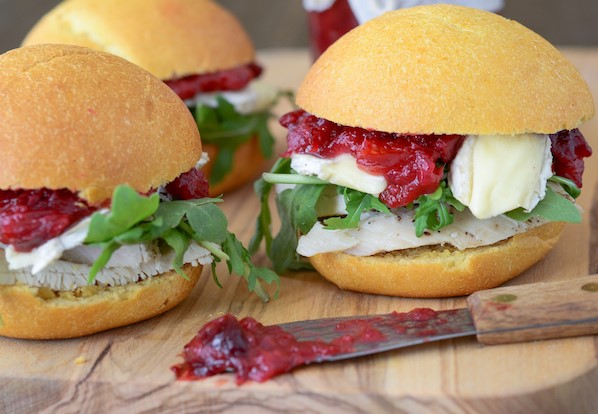 SLIDER RECIPE
Shredded Turkey
Ingredients:
1 Small Red Onion (Chopped)
4 Turkey Thighs (Approximately 4 Pounds)
1 Tablespoon Chili Powder
1 Teaspoon Ground Cumin
1 Teaspoon Kosher Salt
1/2 Teaspoon Freshly Ground Black Pepper
1/2 Cup Ketchup
1/4 Cup Packed Light Brown Sugar
2 Tablespoons Yellow Mustard
1 Tablespoon Apple Cider Vinegar
Additional Serving Suggestions:
Soft Slider Rolls or Ciabatta
Cranberry Jam (Recipe Below)
Optional: Arugula, Brie or Goat Cheese
Directions:
• Spread the chopped red onions in the bottom of a 6- to 8-quart slow cooker
• Rub the turkey thighs with the chili powder, cumin, 1 teaspoon salt and 1/2 teaspoon pepper and place over the onions
• Stir together the ketchup, sugar and mustard and pour over the turkey
• Cover and cook on low for 5 to 6 hours or on high for 3 to 4 hours
• The turkey should be very tender with the meat falling off the bones
• Uncover and stir
• Let cool for 10 minutes
• Using two forks, shred the turkey meat, discarding the bones
• Stir in the vinegar and season to taste with salt and pepper
• Serve on slider rolls with cranberry jam and arugula
Cranberry Jam
Ingredients:
10 Ounces Frozen Cranberries
1 + 1/4 Cup Sugar
Directions:
• In a heavy-bottomed saucepan, combine cranberries and sugar
• Heat over medium-high heat, stirring every few minutes, until sugar dissolves and berries release moisture (Approximately 10 to 12 minutes)
• Carefully transfer cranberry mixture to a high-speed blender
• Secure the lid tightly, and blend on high until berries and the skins are completely pulverized
• Return mixture to the heavy-bottomed saucepan and heat over medium heat, stirring every few minutes to prevent scorching
• Cook until jam thickens, coats the back of the spoon, and does not slide off the spatula or spoon when tested (Approximately 15 to 20 minutes)
• Remove from heat, and transfer to a sanitized mason jar
• Wipe lip down before screwing on the lid
• Process the jar, cool to room temperature, then store in the pantry or, once cooled to room temperature, store in the refrigerator for several months
Contribution by Café Natalie:
"This is your must have dish because even the pickiest of eaters agree that there aren't many things better than a big helping of delicious cheesy pasta"
.
3 Cheese Mac & Cheese
Ingredients:
1 lb macaroni pasta cooked
2 cup Heavy Cream
1 cup Shredded Gouda
1 cup Parmesan Reggiano
1 cup American Cheese
1 tsp dry mustard
Directions:
Cook pasta, drain, and cool
Bring heavy cream to boil
slowly add in cheese blend until fully melted
Add dry mustard
Combine cooled pasta and cheese sauce until evenly mixed
Add salt & pepper to taste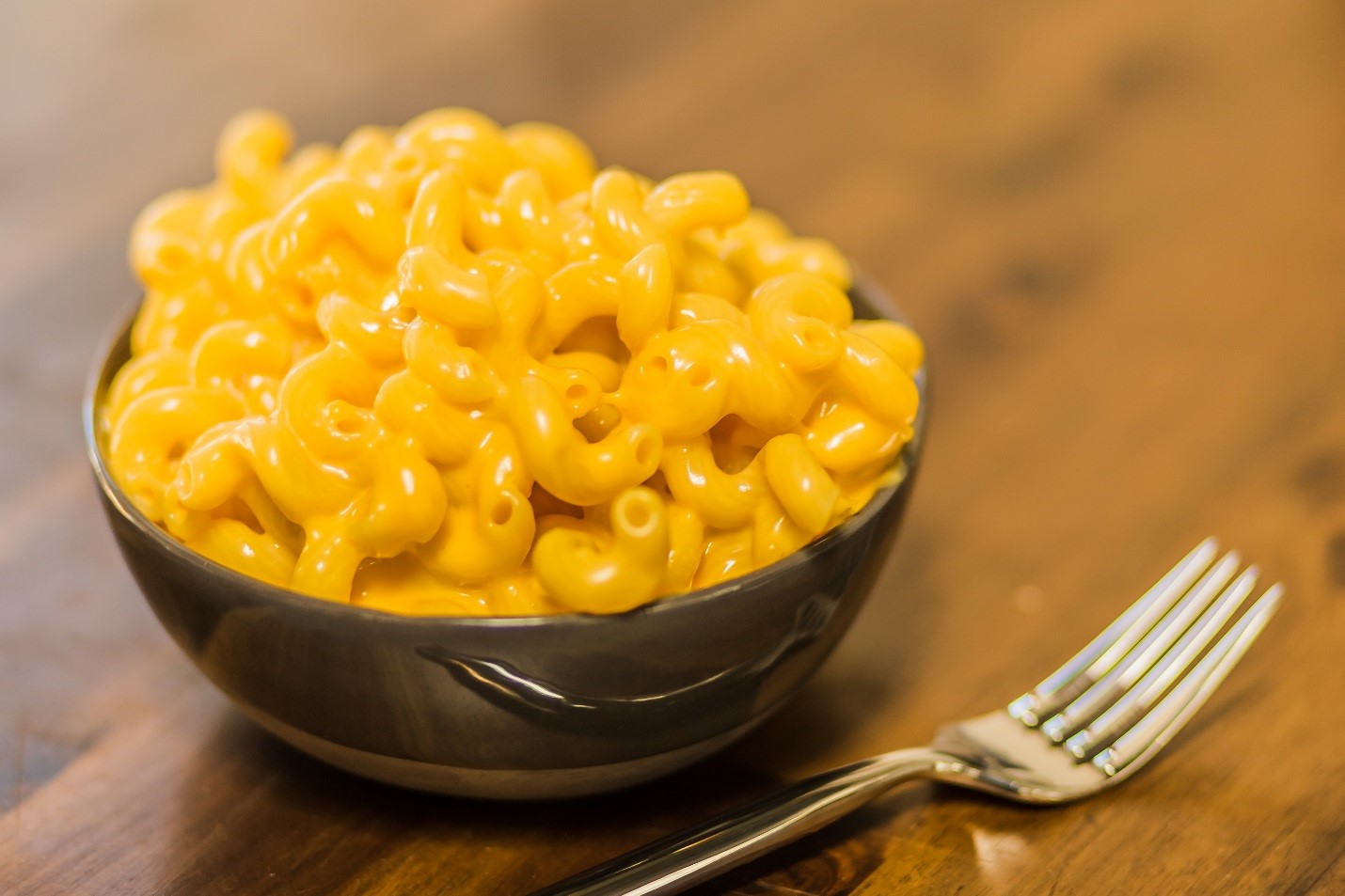 Contribution by Melange:
This is a must have dish because every year, after a long nap from eating all day, I mysteriously get hungry again and I need to prepare another plate! Having this quirky recipe for quesadillas (which I also adore!) I thought it would be fun to throw in some turkey and dressing and assorted cheeses and make it even more special! Think of it as two great tastes that taste great together sort of thing. You can make this with wheat tortillas or try it with any of the new flavored tortillas out there for some further options. This is a super easy dish to prepare (very important, especially after eating all day). It doesn't take long at all and you can kind of make them as you go, like I do at home. Enjoy your leftovers in a new and interesting way this year!
Thanksgiving Quesadillas:
Ingredients
4 whole wheat tortillas
1 cup turkey breast
½ cup cranberry sauce
1 cup shredded cheese (Asiago, cheddar, and pepper jack)
½ cup fresh sage, chopped
Directions
– Spray a large skillet with olive oil and heat over medium heat.
– Place the first tortilla in the bottom of the skillet and top with ¼ cup cheese, ½ cup turkey, ¼ cup cranberry sauce, 1/8 cup sage, another ¼ cup cheese, and the second tortilla. Grill for about 5 minutes on each side, or until melted and delicious!
– Take off heat and cut into fourths to serve. Repeat with remainder of ingredients to make second quesadilla.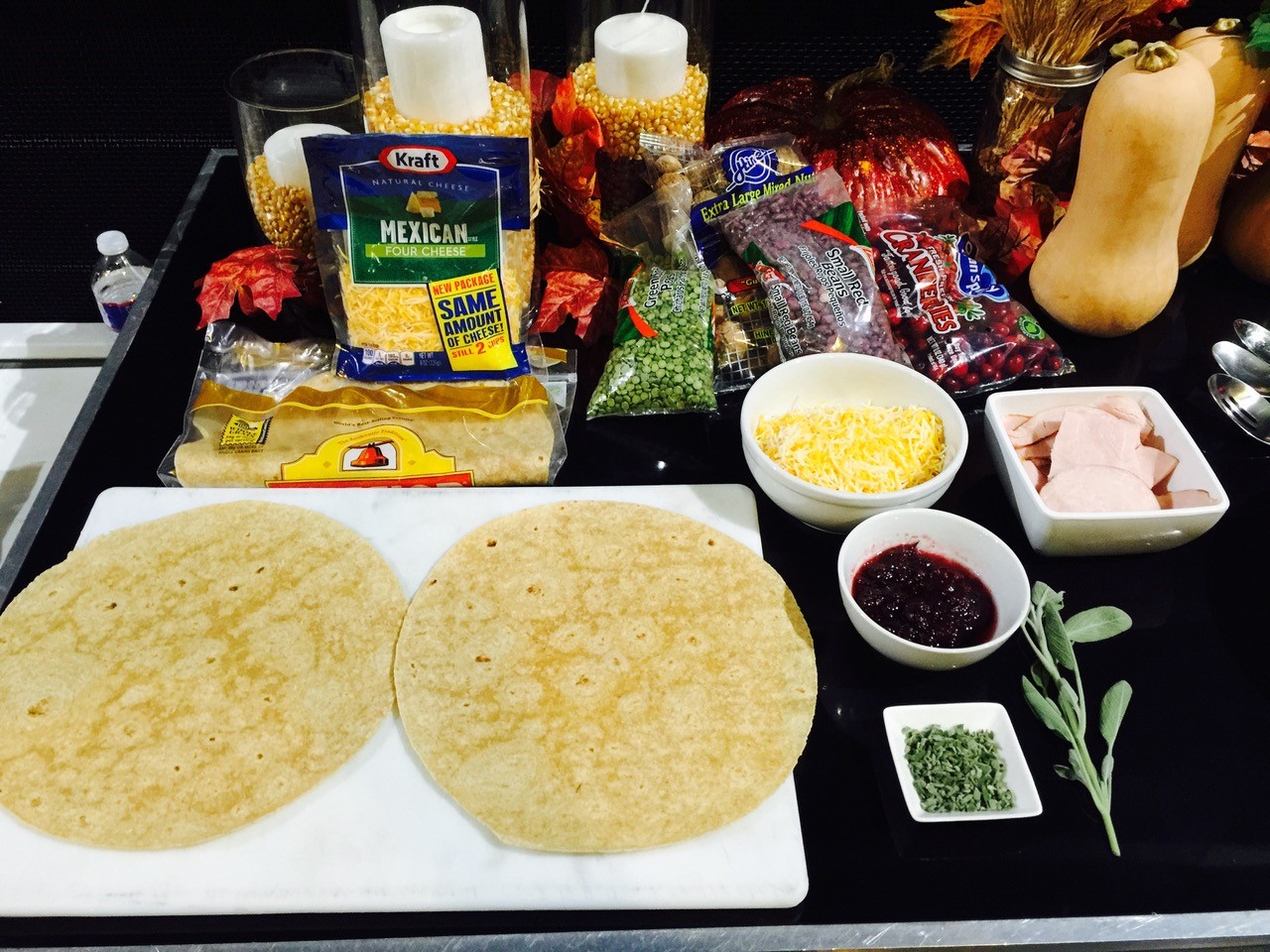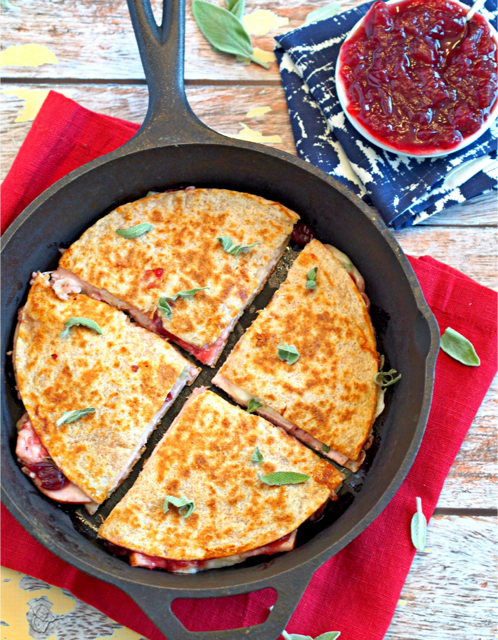 Contribution by Abuso:
Brussel Sprouts
When dreaming up the perfect Thanksgiving menu, you rely on the holiday staples – turkey, stuffing, soft and delicious bread rolls, cranberry sauce and gravy. Since the aforementioned dishes are so popular and iconic, the vegetable side dish is often an afterthought. Many hosts will just toss together a corn dish or "put some broccoli out". We can do better than this. For your consideration: Brussel Sprouts at Thanksgiving.
These aren't your grandma's Brussel Sprouts though, they are well seasoned and adorned with sliced pancetta and sun dried tomatoes. This dish gives the perfect balance of sweet, savory and acidic – and will blend in perfectly with the rest of a traditional Thanksgiving meal!
INGREDIENTS:
• 3 pounds brussels sprouts
• 6 tablespoons extra-virgin olive oil
• 6 shallots, thinly sliced (1 1/2 cups)
• 2 ounces thickly sliced pancetta, cut into 1/4-inch dice
• Kosher salt
• 1/4 cup oil-packed sun-dried tomatoes, drained and chopped
DIRECTIONS:
1. In a large pot of boiling salted water, cook the brussels sprouts until crisp-tender, about 5 minutes. Drain and pat dry. Cut the brussels sprouts in half lengthwise.
2. In a large, deep skillet, heat 2 tablespoons of the oil. Add the shallots and cook over moderately low heat, stirring, until lightly browned, 10 minutes; scrape into a bowl.
3. Add the remaining 1/4 cup of oil to the skillet. Add the brussels sprouts, cut side down, and the pancetta. Season with salt and cook over high heat, stirring occasionally, until the sprouts are browned and tender, 10 minutes. Add the sun-dried tomatoes and shallots and cook, stirring, until warm, 5 minutes. Season with salt, transfer to a bowl and serve.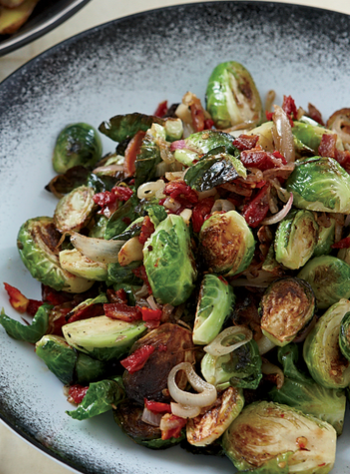 Contribution by City Kitchen:
Contributed by Stefanie Smith
" Being from New Orleans, Stuffed Mirlitons is my family's Lagniappe (a little bit extra) to go with the Turkey Dinner. The recipe has been passed down for many generations and I am happy to share it with you!"
Stuffed Mirlitons
Yield:20 Mirlitons
Prep time: 1 hour and 30 minutes
Total time: 2 hours
Ingredients
Ingredient |2 onions diced
Ingredient |1 medium bell pepper diced
Ingredient |2 celery stalks diced
Ingredient |4 stalks green onions diced
Ingredient |4 toes garlic diced
Ingredient |2 tablespoons finely chopped parsley
Ingredient |3 -4 tablespoons olive oil
Ingredient |1 teaspoon of Worchester sauce
Ingredient |1 ½ Large Progresso Italian breadcrumbs (if wet add more)
Ingredient |1/2 cup of Parmesan cheese
Ingredient |Add salt, pepper and cayenne to taste
Ingredient |1 ½ lb. medium shrimp, peeled, deveined and cut shrimp into 3 pieces
Ingredient |1 lb. jumbo lump crabmeat
Directions
Cut Mirlitons in half and boil until tender in salted water (about 20 minutes).
Remove Mirlitons from pot and place on flat pan to cool (about 15 minutes).
When Mirlitons are cooled remove seed and veins from Mirlitons.
In a separate pot, scoop out the inside of Mirlitons and cook in a large pot on medium heat. Set shell aside. Again, remove any veins that you missed from Mirlitons.
In a separate skillet add olive oil and sauté onion, green onion, celery, peppers, garlic, salt, pepper and cayenne to taste. Cook until clear. Add to Mirlitons, cook about 45 minutes. If bland add salt, pepper, cayenne and Worchester sauce, add shrimp and crabmeat and mix together.
Remove from Heat.
Mix breadcrumbs and cheese together and stuff Mirlitons, add breadcrumb/cheese combo together and sprinkle paprika on top of Mirlitons and bake on 350 or 30 minutes.