They say home is where your heart is. That's why HMNS is home to Lane the Triceratops, Ankh Hap the mummy, a few bamboo sharks and, most certainly, our amazingly devoted patrons. 
This Giving Tuesday, consider making our Museum your home. We would love to welcome you into our family, or even help you give the gift of membership to a loved one. 
With the help of a few donor groups, we do our best to foster the heart and passion of our visitors and give them a place to call home. With a wide range of programming — happy hours with an educational twist, first looks at exhibitions, luncheons honoring dedicated supporters, elegant cocktail parties — we've got something for everyone and every scene.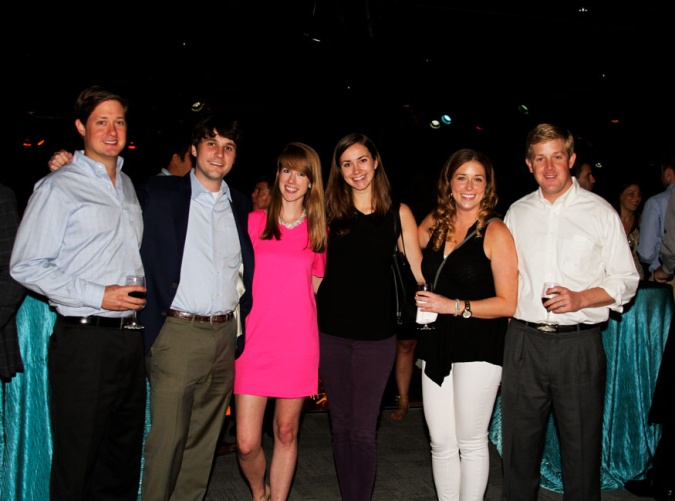 HMNS Catalysts:  Next Gen. Support
Launched in June, the HMNS Catalysts is a new membership group designed for the twenty and thirty-something crowd.  Catalysts events include weeknight happy hours located in Museum exhibitions, featuring curators and concierge team members who give an insider's perspective to our world-class Museum. These like-minded learners have jumped right into the museum family and proven that the next generation of supporters is eager to make an impact on the future of our museum.
President's Circle:  First Class First Looks
With over 350 members, the President's Circle is a blossoming group full of museum aficionados. Eager for a first look at our exhibitions and equally as eager, if not more, to support the institution through a fund that augments our general operating budget, these donors provide a vital service to HMNS.  Gifts of $2,000 or more to the Annual Fund receive President's Circle benefits, which include Museum membership and invitations to exclusive opening receptions for our temporary and permanent exhibitions. The group has extraordinary turnouts for Magna Carta, Bulgari: 130 Years of Masterpieces, Farish Hall of Texas Wildlife, and Samurai: The Way of the Warrior exhibition openings this year. 
Curator's Circle:  Exemplifying Passion and Generosity
Well into its third year, the Curator's Circle has seen significant growth and raised over $1.4 million dollars for the Museum.  The group has covered a lot of territory in the past year – it's seen the 1217 Magna Carta for its first and only time out of England, landed on the beaches of Normandy for 70th anniversary of D-Day, orbited the earth from the comfort of our portable planetarium, and peered into our own backyard for the new Farish Hall of Texas Wildlife.  Laurie Morian, founder of the Curator's Circle, believes that "this special group exemplifies our passion for the Museum," and hopes that these exclusive evenings spark the same passion in others. 
Legacy Society:  A Lasting Testament
A new small, yet growing, group of individuals has formed in recognition of those individuals who have made the thoughtful decision to include the Museum in their estate plans. These Legacy gifts include bequests, retirement plans, life insurance and other assets designated for the Museum after one's death.  This foresight and commitment to the Museum, demonstrated in such a personal way, is truly gratifying and provides for the long-term sustenance of the institution.  We are so grateful for their generosity which will enrich the lives of future generations of museum patrons.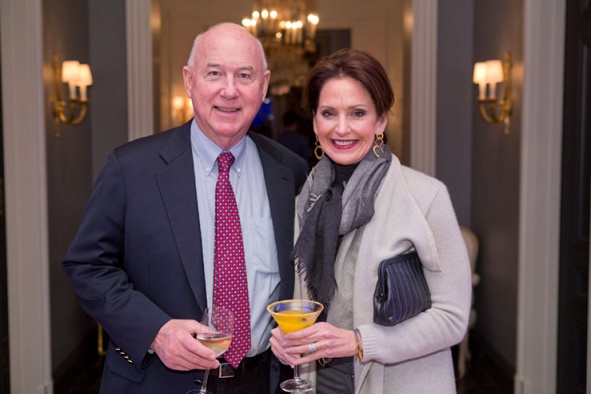 Whether you're looking to join a new generation of museum enthusiasts, gain access to one-of-a-kind events and experiences, or create a lasting legacy through the excitement, wonder and discoveries that only science can bring, we want you to feel at home here.   
Are you interested in becoming a part of the HMNS family through one of our special donor groups?  Please contact us for more information.
HMNS Catalysts: Shannon Jeffcoat, Director of Membership, 713.639.4616, sjeffcoat@hmns.org
Curator's Circle and President's Circle: Sveta Darnell, Director of Individual Giving, 713.639.4729, sdarnell@hmns.org
Legacy Society: Barbara Hawthorn, VP Development and Membership, 713.639.4734, bhawthorn@hmns.org