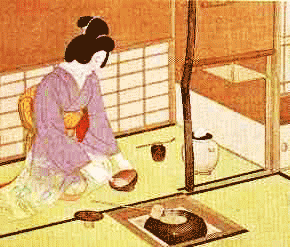 Bust out your planners, calendars, and PDAs (if you are throwback like that), it's time to mark your calendars for the HMNS events of this week!
Behind-the-Scenes Tours
Tuesday, January 13
6:00 p.m. 
Samurai: The Way of the Warrior
Witness the exquisite objects related to the legendary Samurai warriors of Japan in the special exhibition Samurai: The Way of the Warrior. Museum master docents will lead you through the collection that includes full suits of armor, helmets, swords, sword-hilts, and saddles, as well as exquisite objects intended for more personal use such as lacquered writing boxes, incense trays and foldable chairs. 

Shark!
Learn about the important roles sharks play in ecosystems and about their unique physical characteristics in the Shark! touch tank experience. Museum biologists will lead this special after-hours, hands-on tour. 

Adult Education Class – Japanese Tea Ceremony
Saturday, January 17
11:30 a.m. & 1:30 p.m. 
The Japanese tea ceremony tradition dates back centuries when samurai lords were among the few allowed to participate. A demonstration of the ceremony will be performed by Midori Mochizuki-master of Chado, the way of the tea. Tea master Heather Clary will provide commentary during this silent ceremony. A tea tasting for all course participants will follow the demonstration and lecture. Click here for more info.

Telescope Classes 
George Observatory 
Saturday, January 17
Do you have a new telescope that has never been out of the box? Need help learning how to set it up? Come let an expert astronomer teach you how to set up your scope so that it will work. It is not as easy as the box would lead you to believe! After you get help, it will be easy to use.
The astronomer will help you set up and learn some stars so that you will be successful. Bring all your parts and the instructions that came with the new telescope. If you want to stay later, you can allow the public to come look through your new scope and see how much fun it is to volunteer at the George Observatory.
Refractor And Reflection Telescope Class
1:00 – 2:30 p.m.
Go-To Computerized Telescope Class
3:00 – 5:00 p.m.
Day Excursion – Battleship Texas – Behind The Scenes Tour
Sunday, January 18
9:00 a.m. 
Climb 60 feet above the water to the flying bridge or down 20 feet below the water into the engine room. Tour the restored sleeping quarters and medical facilities, engine room, guns and anchors with historian guides. Our group will also receive special access to parts of the ship not open to the public and enjoy a special presentation by director Andy Smith. Participants will meet at San Jacinto Battleground State Historic Site. Click here for more info.