Bust out your planners, calendars, and PDAs (if you are throwback like that), it's time to mark your calendars for the HMNS events of this week!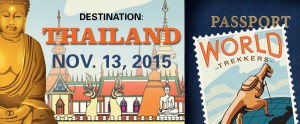 Lecture – The Fastest Evolving Regions of the Human Genome by Katherine Pollard
Wednesday, Nov. 11
6:30 p.m.
Although a child can tell the difference between a chimp and a man, identifying the specific DNA mutations that make us human is one of the greatest challenges of biology. The genomic sequence is approximately 3 billion letters long, with millions of mutations and rearrangements specific to humans. Using computational algorithms to compare our DNA to that of chimpanzees, other mammals, and Neanderthal and Denisovan fossils, we learned that the human genome did not evolve especially fast. Instead, it seems that a few mutations in critical places had big effects. Most of these "Human Accelerated Regions" are not genes, and science has no clue to their function when they were discovered a decade ago. New techniques in stem cell biology, genome editing, and high-throughput molecular biology are allowing us to discover the functions of the fastest evolving regions of the human genome and dissect how individual DNA mutations altered these functions to make us human. Dr. Katherine Pollard is a Senior Investigator at the Gladstone Institutes and Professor of Biostatistics and Human Genetics at the University of California, San Francisco. Dr. Pollard's lab develops statistical and computational methods for the analysis of massive biological datasets, with an emphasis on evolutionary genomics of humans and the human microbiota. She pioneered the comparative genomic approach to scan genomes of related species to identify regions that are evolving with different rates or patterns in a particular lineage. Using this technique, her lab identified the fastest evolving regions in the human genome and in the DNA of many living and ancestral species.
This lecture is sponsored by The Leakey Foundation.
World Trekkers – Thailand
Friday, Nov. 13
6:30 – 8:30 p.m.
Last World Trekkers of the year! Featuring traditional Muay Thai boxing performances by Houston Muay Thai, Thai themed painting with Young Picassos, photo ops, a living Buddha statue, exotic animals, arts & crafts, food trucks and more, you don't need a plane ticket to visit Thailand this year! Our World Trekkers program is a series of cultural festivals for the whole family. Buy tickets now!
World Trekkers generously underwritten by GDF Suez Energy Resources.
Cookies with Santa and Event Kickoff
HMNS at Sugar Land
Saturday Nov. 14
10 a.m. – 1 p.m.
The event kicks off with our family friendly Cookies with Santa, Saturday, November 14. It's your first chance to view the trees and catch Santa during an early holiday visit to Sugar Land. Be sure to bring your camera to snap some candids!