After bringing live animals, exotic insects, chemistry demos, and more to over 500 area schools and community organizations last year, the Houston Museum of Natural Science's Outreach Programs are ready to hit the road in 2015! It takes quite a village to bring science to almost 100,000 students in a year, and we are lucky to have an incredible, multi-talented group of presenters who work tirelessly to bring the wonders of HMNS to greater Houston and beyond.
While members of Team Outreach play a variety of roles all over the Museum, presenting Outreach Programs is one of the most exciting, fun, and rewarding jobs of all. Here are twelve of the best, most unique perks of being an Outreach presenter at the Houston Museum of Natural Science!
1. Getting to know all the neighborhoods and exploring the entire Houston area.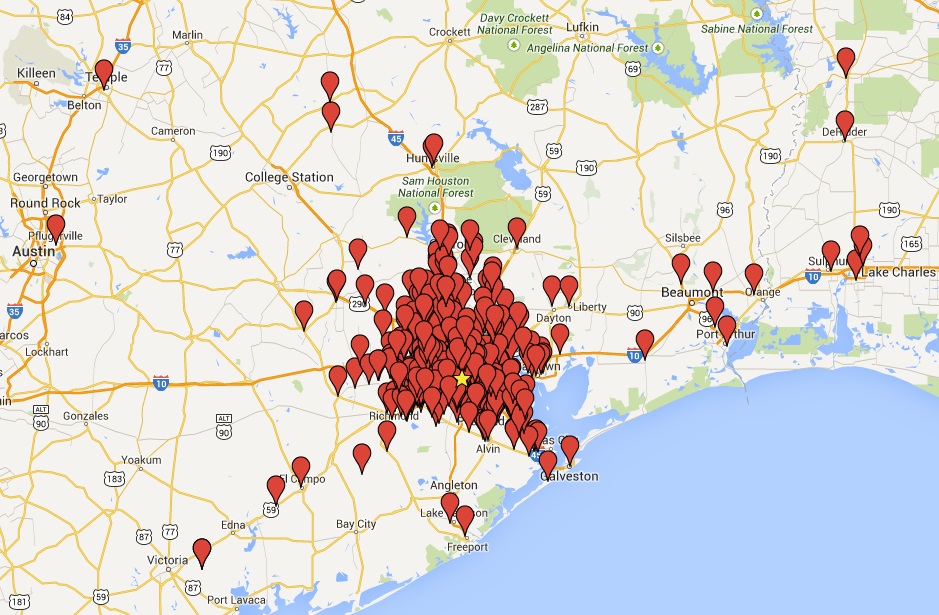 Whether a school is 175 miles away in Temple, TX or down the street, HMNS Outreach Programs are committed to giving students a high-quality educational experience that they are sure to remember.
2. Hearing the "oohs" and "aahs" as Lycopodium ignites in front of a crowd.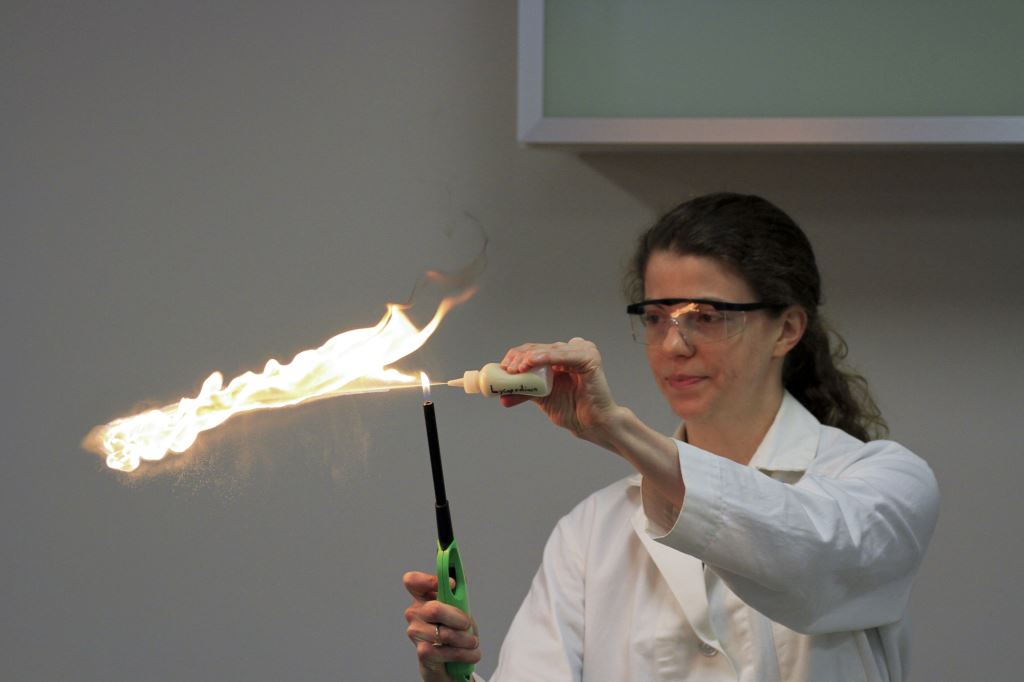 Lycopodium is a type of clubmoss, but its spores have a remarkable flammable quality often displayed in the opening act in the ConocoPhillips Science On Stage Cool Chemistry presentation!
3. Seeing the expression on a child's face when you tell them they just touched fossilized poop.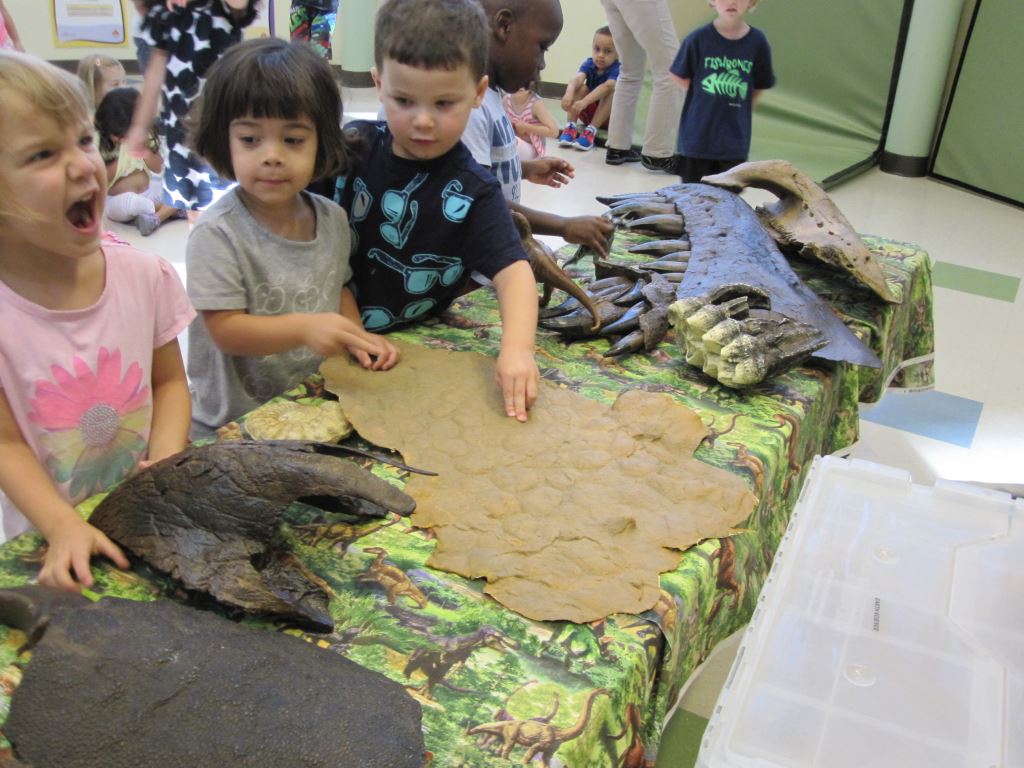 Scientifically known as coprolite, fossilized poop is one of the highlights of the Chevron Earth Science On Wheels program!
4. Leading a group on a tour of the night's sky.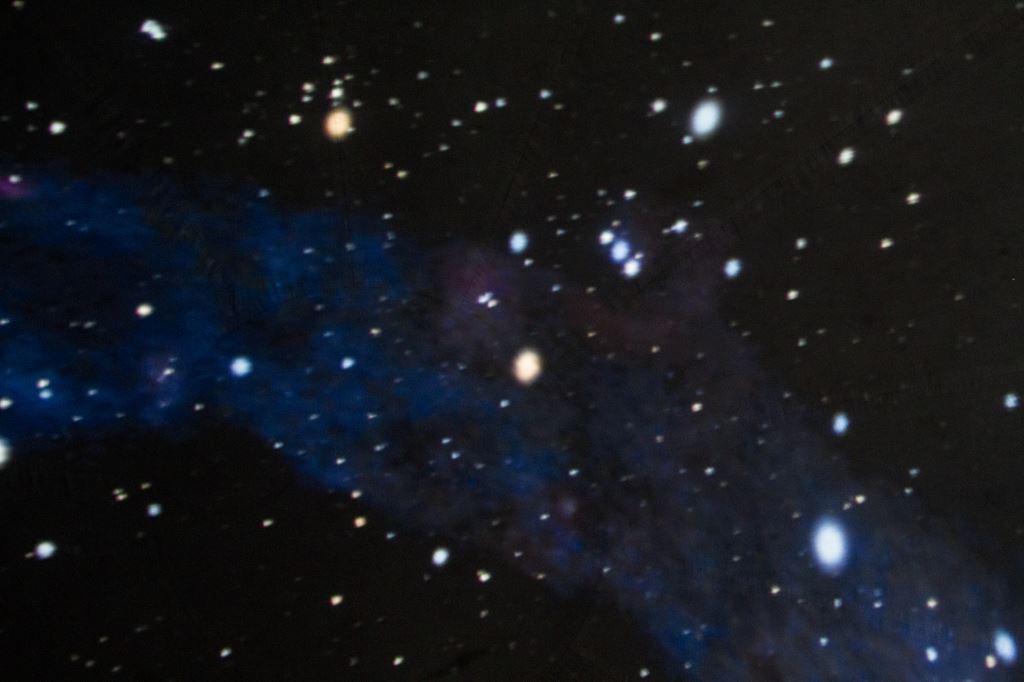 The Discovery Dome brings the wonders of the Burke Baker Planetarium to you, including a live show detailing the celestial bodies visible in that very night's sky!
5. Seeing that "a-ha!" moment when kids discover something new or solve a problem.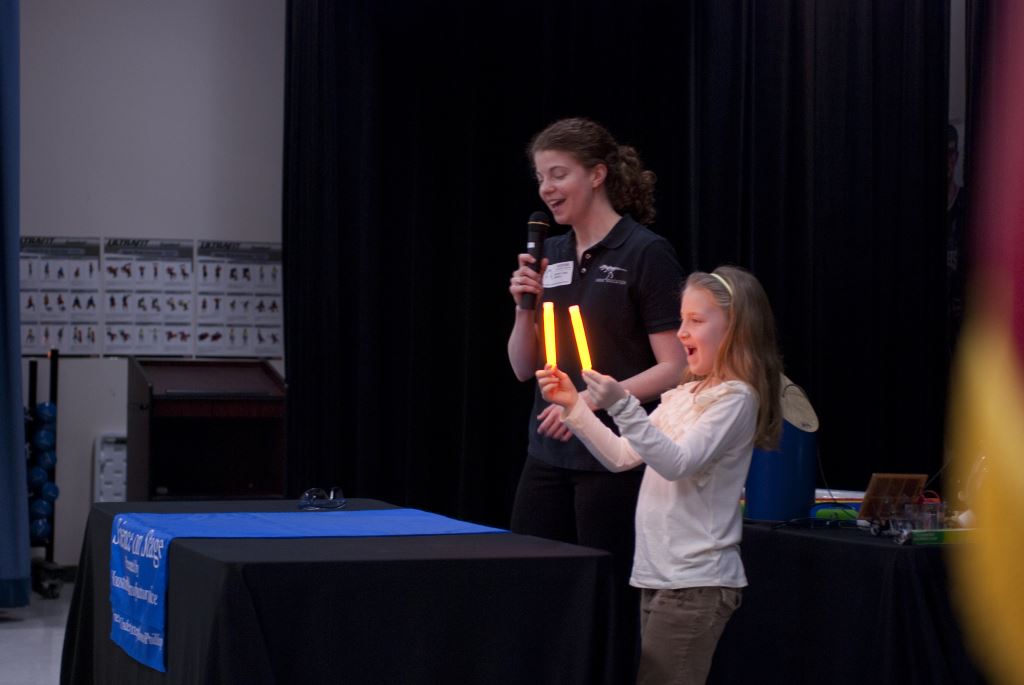 All of our programs, such as Exploring Energy from the ConocoPhillips Science On Stage family pictured above, are interactive and hands-on to help promote learning and retention.
6. Seeing one child learning and then helping a friend understand the concept.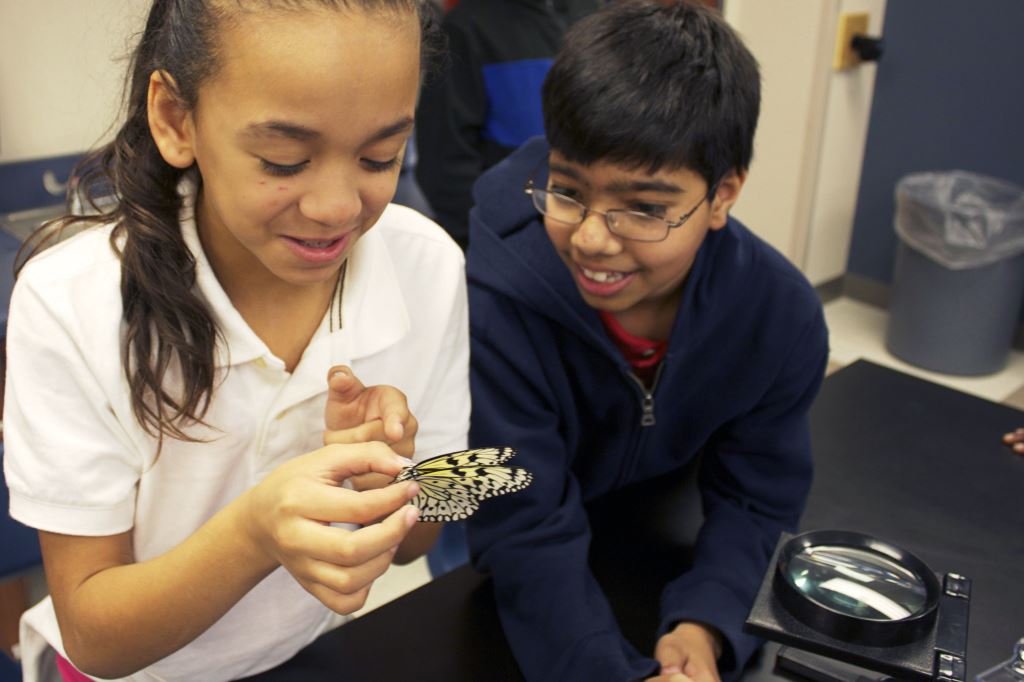 Each program, including the LyondellBasell Bugs On Wheels Monarchs program shown above, comes with free TEKS-aligned curriculum to extend learning beyond the presentation.
7. Rolling through a drive thru with one hand on the wheel and the other holding a ferret.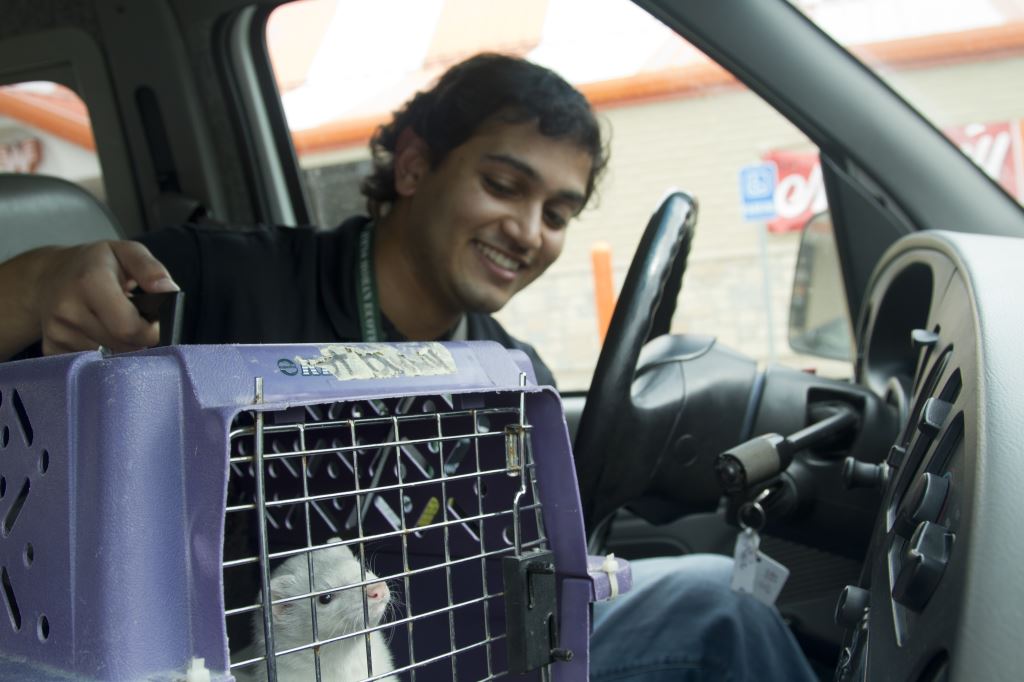 Programs like TOTAL Wildlife On Wheels and LyondellBasell Bugs On Wheels travel with live animals, and on a hot Houston summer day, warm-blooded animals like Mina the ferret above need some air conditioning and refreshment, just like our presenters!
8. Returning to a school and getting recognized as "that science guy" or "the dinosaur lady."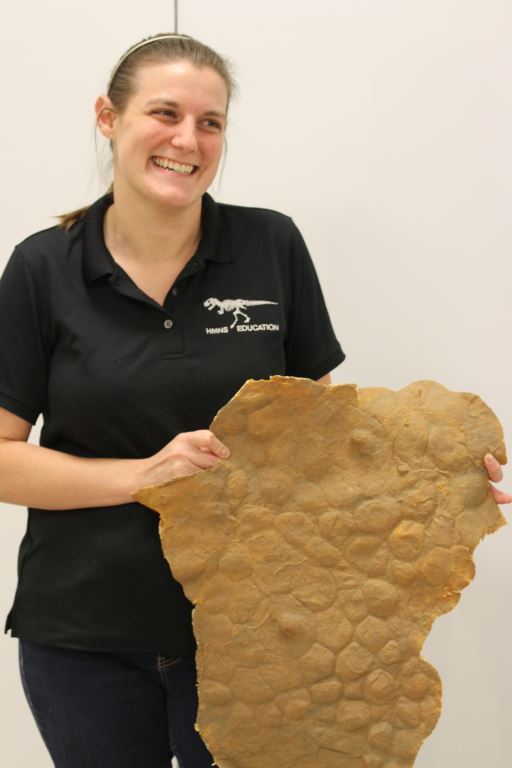 It's always great to see classes year-after-year at a school or at HMNS on a field trip, and being remembered lets us know they learned something during the previous visit!
9. Watching students touch specimens.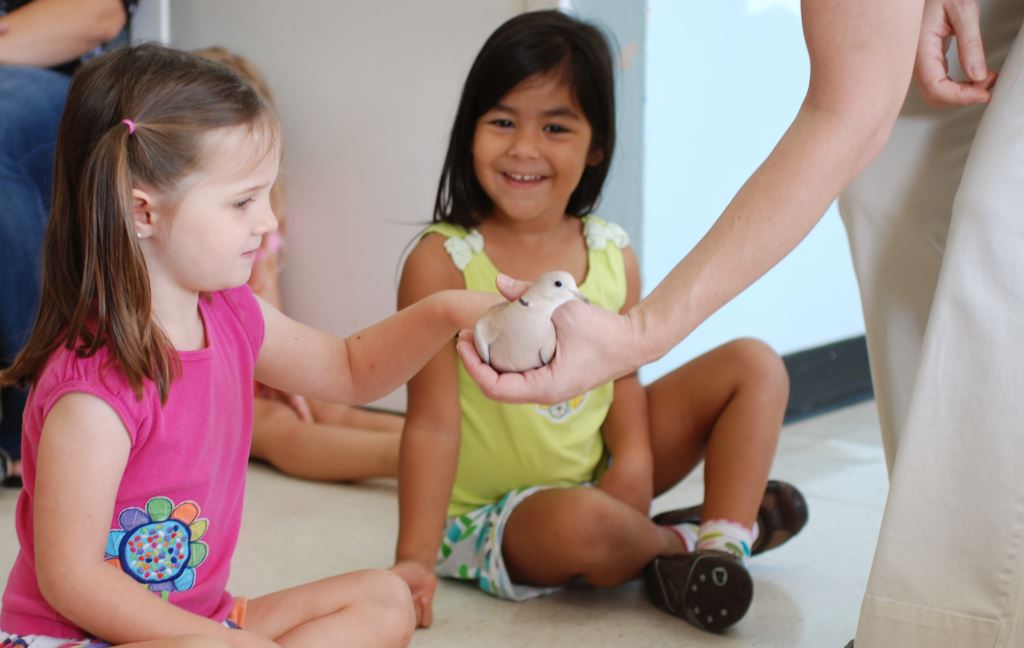 The hands-on nature of many of our presentations, as in TOTAL Wildlife On Wheels pictured above, makes for a memorable experience for all kids, allowing them to touch many things they have only ever seen in photos.
10. Watching kids encourage their friends to touch bugs because, "See? It's not scary!" And seeing those apprehensive kids get just as excited by the end.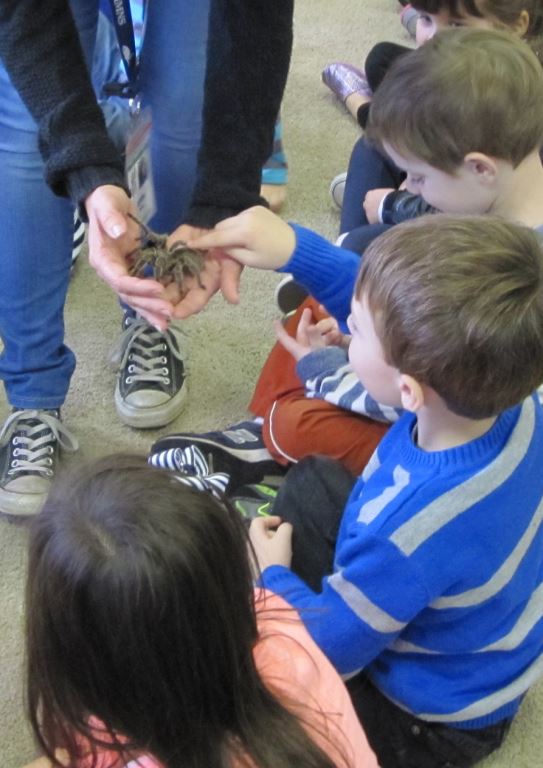 Our LyondellBasell Bugs On Wheels critters, like Rosie the tarantula above, are great ambassadors for arthropods everywhere!
11. Getting asked for an autograph or a photo with a class after a show.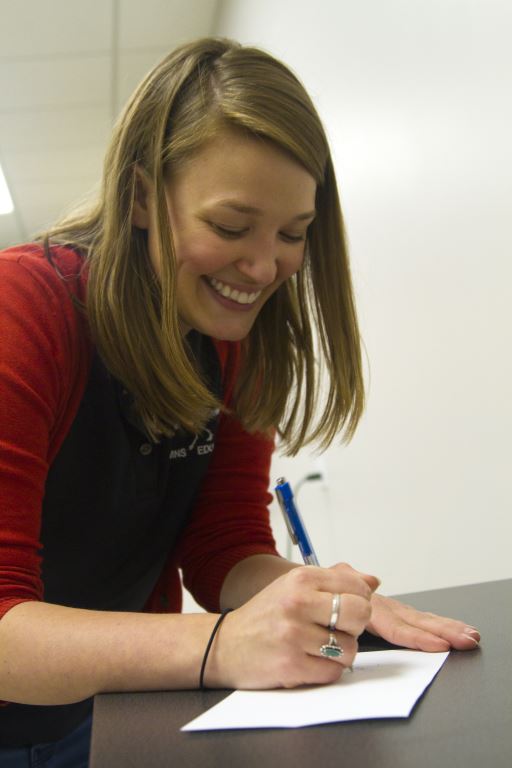 Getting mobbed by kids after a presentation makes us feel like rock stars and really shows us they paid attention and enjoyed the show!
12. Thank you cards from appreciative students and teachers.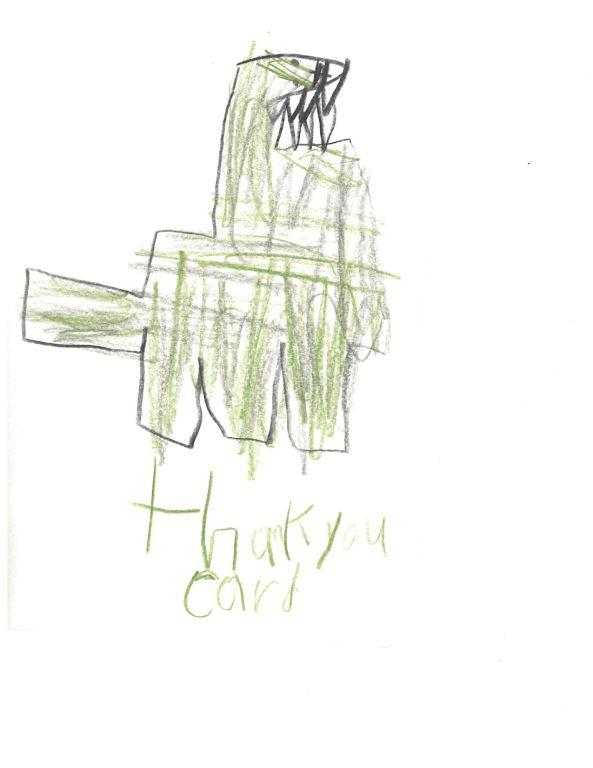 A thank you card with a hand-drawn picture can make a great day even better! We keep as many as we can as a priceless, one-of-a-kind reward for a job-well-done.
To make the day of one of our terrific presenters, book an Outreach Program by calling Greta Brannan at (713) 639-4758 or emailing outreach@hmns.org!