Among the Houston Museum of Natural Science' collections of Plains Indian materials we find a Lakota beaded possible bag. The Lakota people are part of a confederation of seven related Sioux tribes, the Očhéthi Šakówiŋ or "Seven Council Fires." They are one of the Indigenous peoples of the Great Plains of North America. The Lakota people live in South Dakota, Nebraska and Minnesota.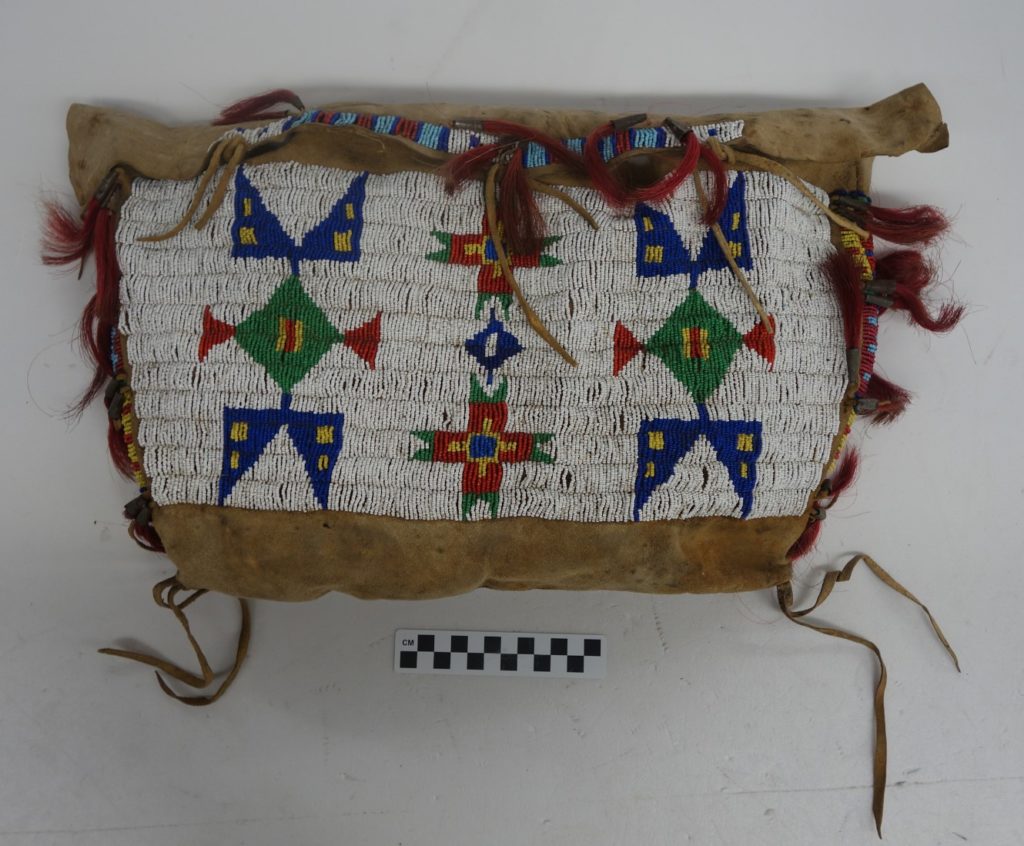 The bag is richly decorated with beads of different colors and small tin cones that hold dyed horse hair. If you wonder where the term "possible bag" comes from, Richard Conn, in his 1979 book Native Art in the Denver Art Museum, informs us that:
"The term Possible bag was the name given by early nineteenth-century traders to these rectangular soft-skin bags. The term is a direct translation from the Indian word meaning 'a bag for every possible thing.'"

(Conn 1979, p.152).
These bags served as storage for personal items; as they were stored around the inside of the tipi, they were also used as pillows. When moving camp, the Lakota would hang these possible bags in pairs on either side of a saddle, with the beaded surface visible for all to admire.
 Reference:
Richard Conn. Native Art in the Denver Art Museum. Denver Art Museum in association with University of Washington Press, 1979.