2019 was such an epic year, we're counting down 19 of our favorite moments before 2020!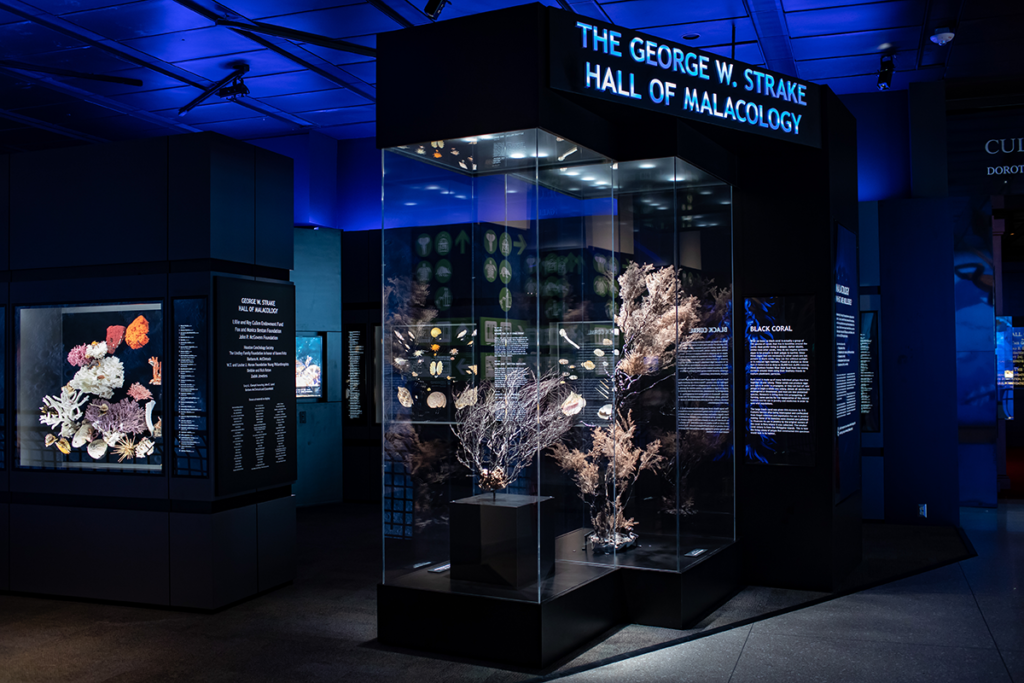 This August we renovated our George W. Strake Hall of Malacology. A look into mollusks and the shells they once called home, this permanent exhibit showcases over 1,300 of these underwater gems. Curator Tina Petway is also proud to offer Pearls of Wisdom to visitors in hopes of contributing to the conservation and preservation of the habitat these beautiful creatures represent.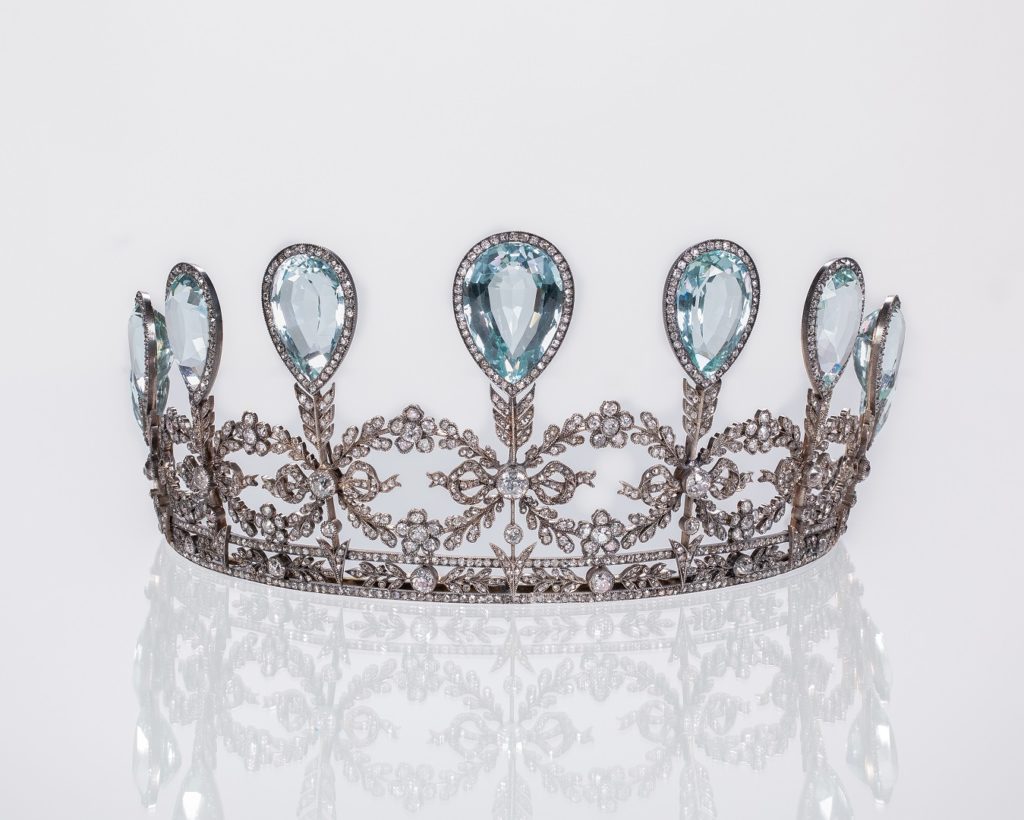 Our collection expanded with many new baubles this year. Just this November, our Fabergé collection installed a diamond and aquamarine tiara owned by Alexandra of Hanover and Cumberland, Grand Duchess of Mecklenburg-Schwerin.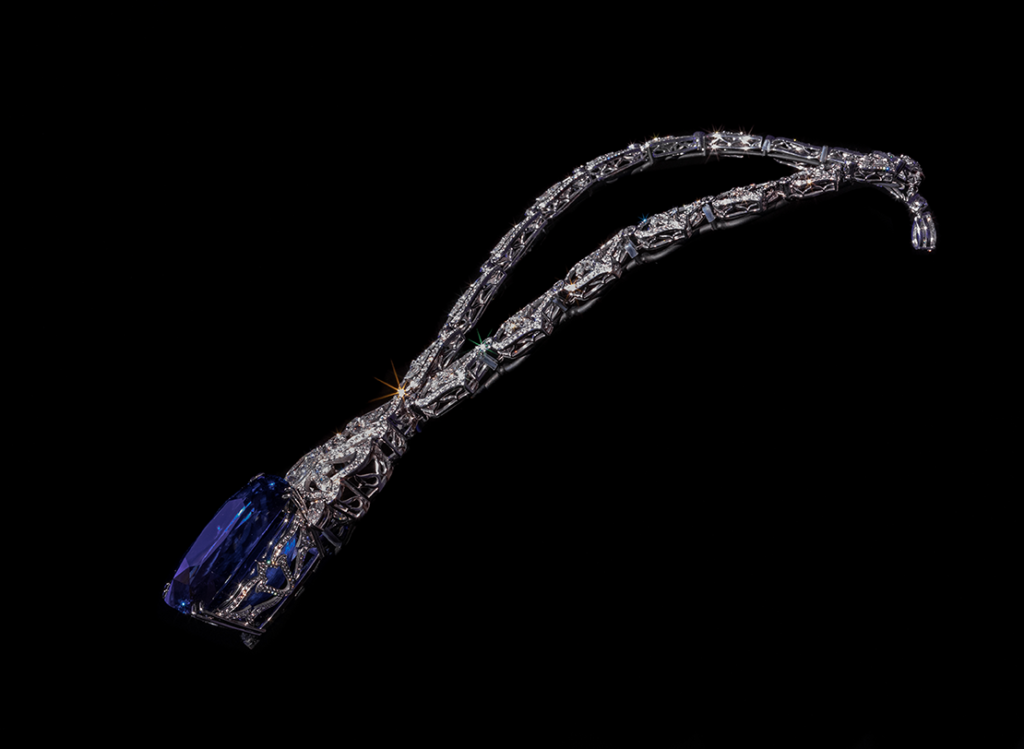 Sweet serendipity brought a new sparkle to the Smith Gem Vault this year. Considered one of the top five sapphires in the world, the Siren of the Serendip weighs a phenomenal 422.66 carats and was discovered almost a century ago on the island of Ceylon (now Sri Lanka).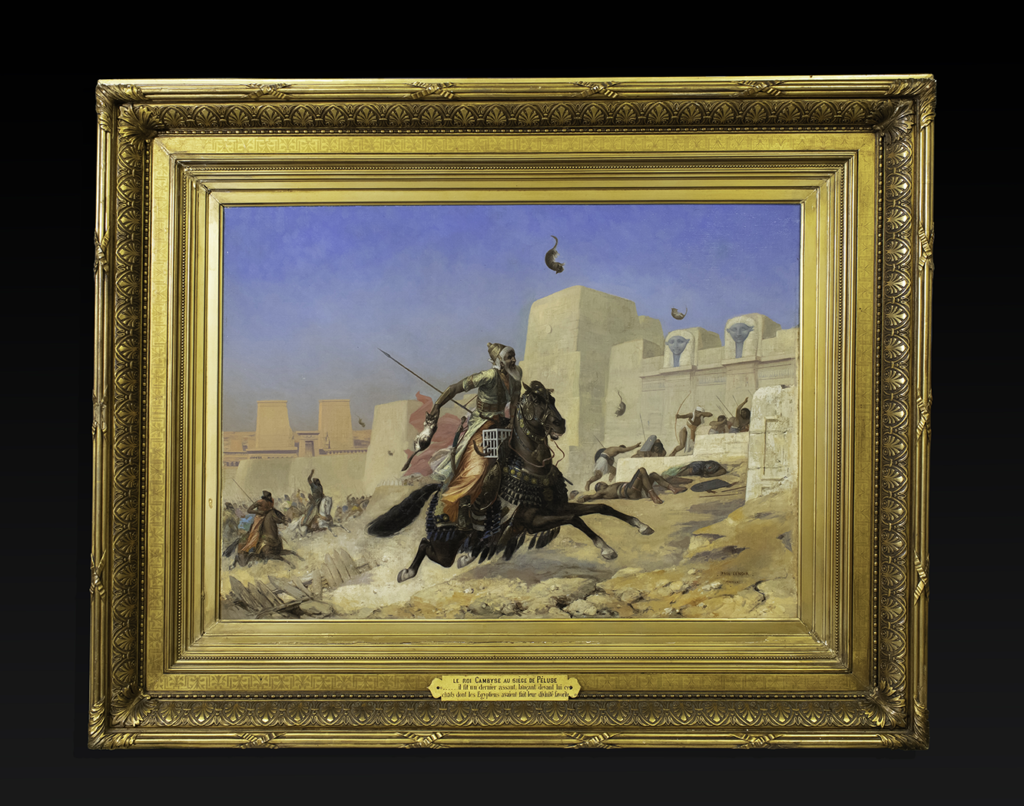 If you don't look closely enough, you'll miss it. The tiny "missiles" in this Lenoir painting (1873) are actually cats. Depicting a history crafted nearly 600 years after its supposed occurrence, this painting tells the story of Cambyses' conquer of the Egyptian city Pelusium. He allegedly used cats as weapons and shields to prevent the "cat-worshipping" Egyptians from striking back. It's a blatantly untrue legend, of course. Egyptians had no qualms killing cats, but the painting can still give us insight, especially into the perception 19th century Europeans had of ancient Egypt.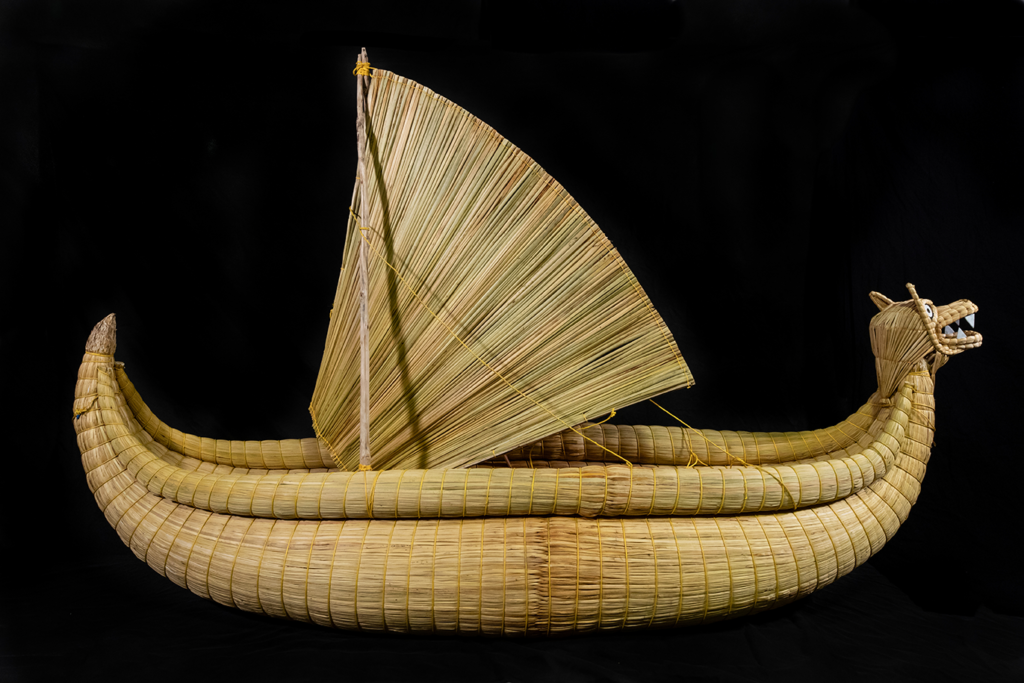 This past January 10th, HMNS and the Greater Houston area celebrated as Archaeology Now donated this Bolivian reed boat on what is now Bolivian Culture Day. From the reeds of Lake Titicaca to the John P. McGovern Hall of the Americas, this 10-foot totora boat represents 50,000 years of tradition through a technique that is still in use today.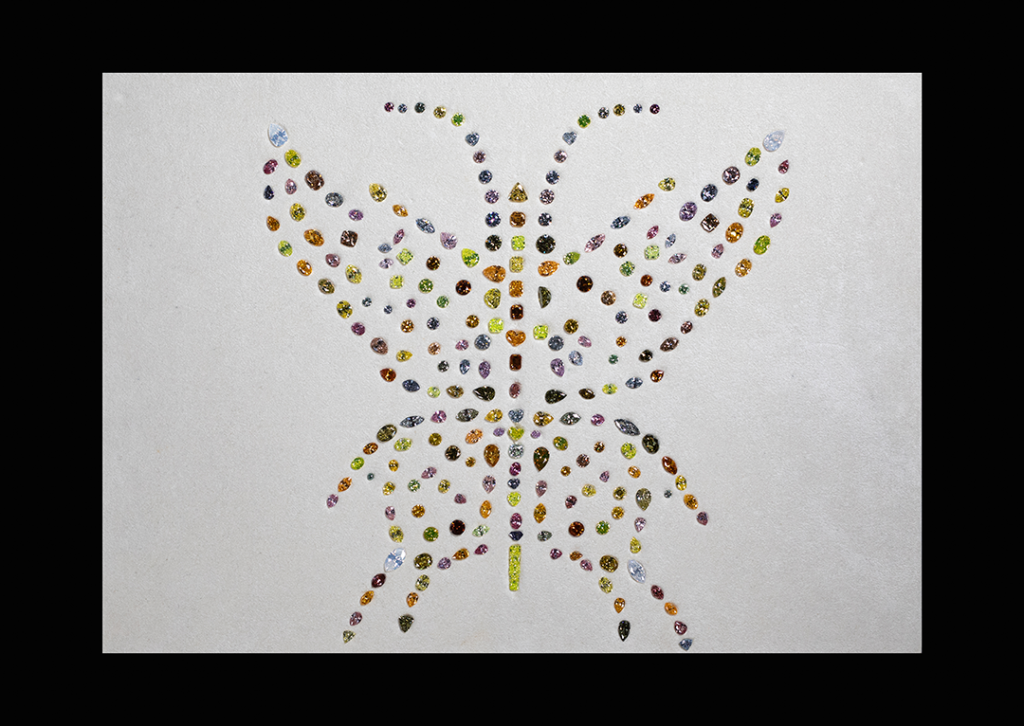 Beacons of hope and peace were brought to the Cullen Hall of Gems and minerals this year in the shape of a butterfly. The Aurora Butterfly of Peace is made of 240 natural, fancy-colored diamonds from various parts of the world. Displayed under alternating black and whiting lighting, the colorful array of these precious stones shine brightly with a fluorescent glow. Loaned by Alan Bronstein.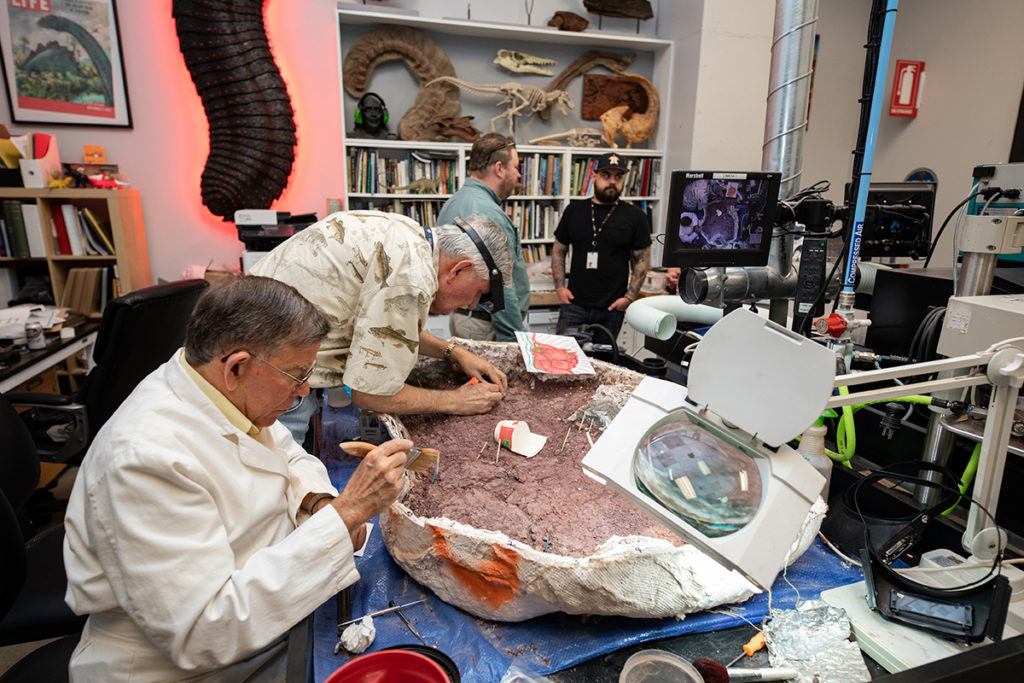 Our paleo prep lab is always a-buzz with volunteers ready and willing to educate onlookers on prehistoric findings they may be chiseling away at. This year associate curator David Temple gave us our first look at "Baby Neo" the dimetrodon found near Seymour, Texas. Since our last update, the dirt has been cleared and the experts are working hard, cleaning and identifying the bones.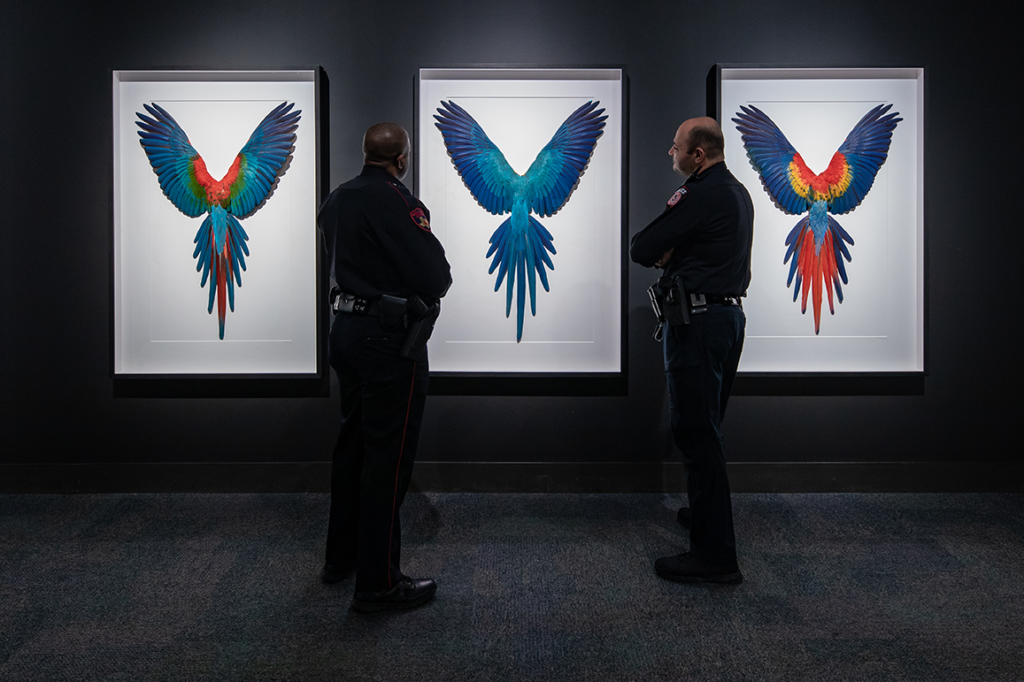 The connection between art and nature gracefully entered the halls this year thanks to artist, naturalist and New York Times bestselling author Christopher Marley. Biophilia: A Dialogue with Art, Nature and Science was a beautiful look into the preservation of Mother Nature's creation through dimension, color, education and so much more! We were honored to have hosted the exhibit and will miss such a beautiful installation.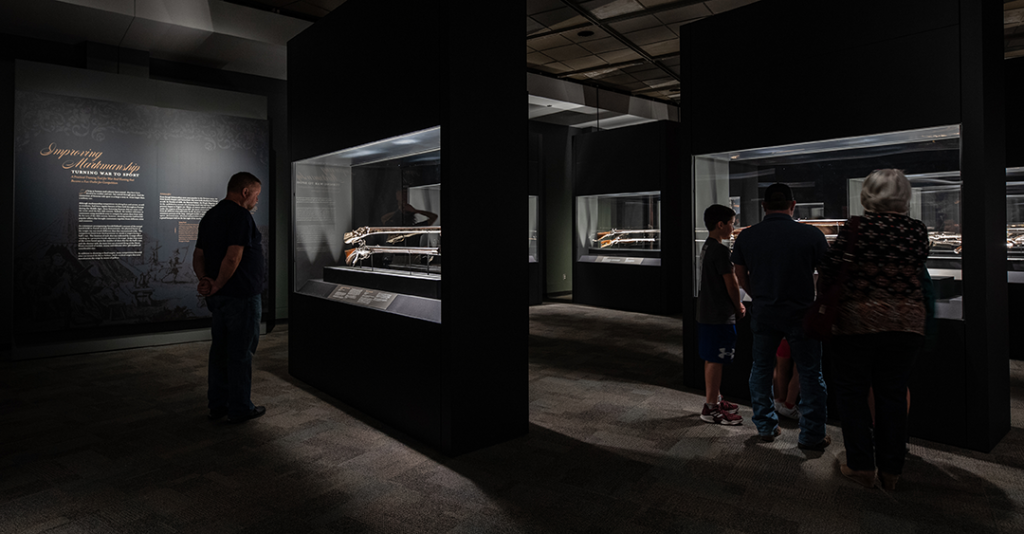 Antique artistry of the 16th, 17th and 18th centuries in the palms of your hands. The Art of the Gunsmith: From Columbus to Napoleon opened our eyes to the beautiful craftsmanship seen around the world in form of firearms. Delicate detailing adorned these one-of-a-kind pieces fit for sport and decoration.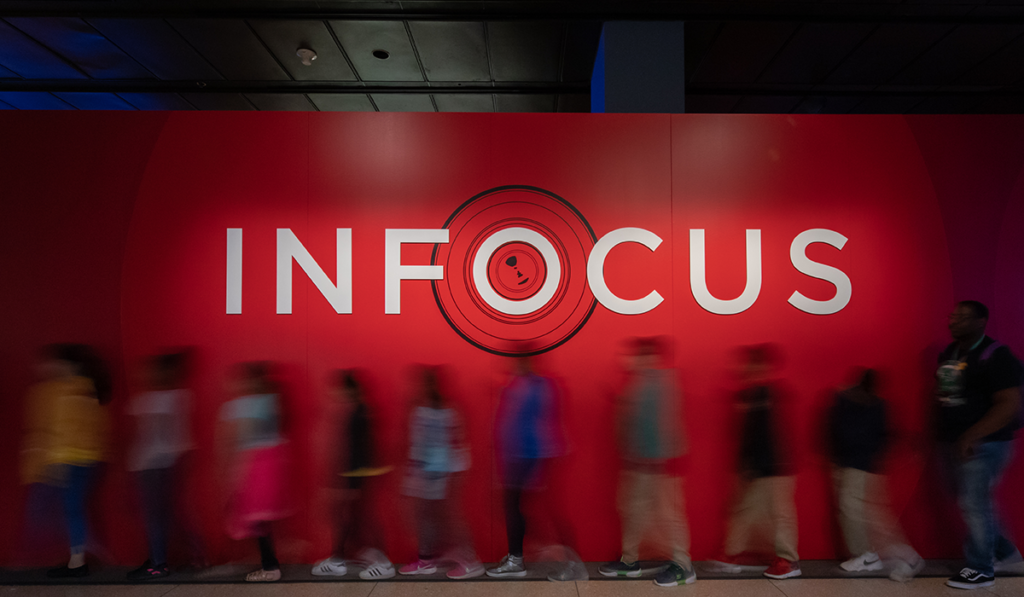 InFocus: A Museum Photographic Experience allowed us to put a pop culture spin on what you would normally see here in the exhibit halls. A room full of stars, an Egyptian throne, an underwater adventure and, of course, dinosaurs! We loved seeing your photos as you immersed yourself in the exhibit and creatively shared it with the world. Memories to cherish in the new year and beyond.
Millions of people have flocked to see its towering majesty for centuries and this year HMNS brought Stonehenge: Ancient Mysteries and Modern Discoveries to you. This collection of artistic concepts, newly found information and delicate artifacts breathe life into age old questions. See the exhibit now as it transcends time, ushering us into 2020.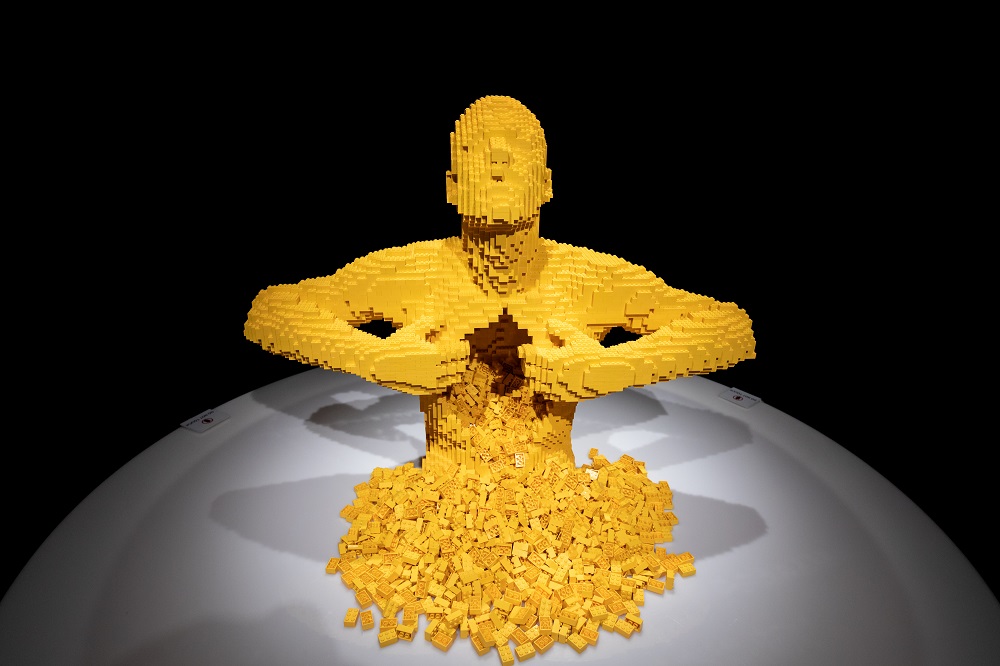 The toys under the tree go an upgrade this year! One of our biggest moments of the year was the opening of our special exhibit The Art of the Brick. Artist Nathan Sawaya re-imagines famous masterpieces and creates sophisticated original worlds using an unconventional medium: the LEGO® brick. The Art of the Brick is still on exhibit through March 2020, so build a bright New Year with us!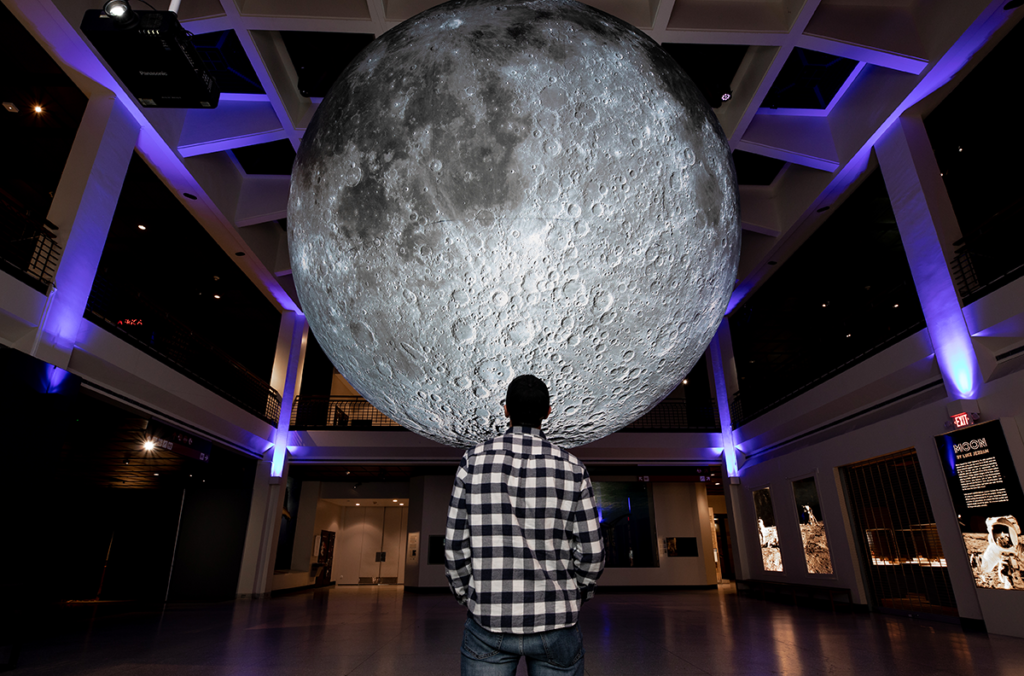 This 23-foot diameter installation aptly named Moon by Luke Jerram helped us celebrate the 50th anniversary of the Apollo moon landing. Accompanied by a moon rover, recreation of the landing spot, VR experience Destination Moon and Apollo films in our planetarium and giant screen theatres, this July (and everyday!) we were over the moon for space exploration.
In celebration of the 50th anniversary of the moon landing, we also welcomed Apollo-era Mission Control staffers and other NASA alumni team up with their own grandchildren to simulate a landing on the Moon, 50 years after the historic Apollo 11 landing.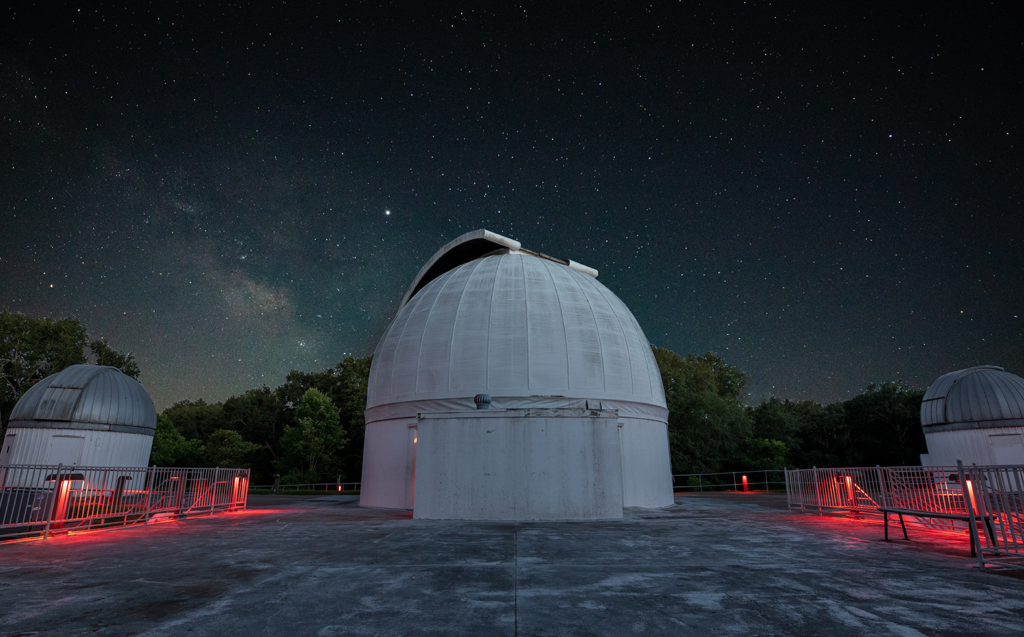 Our countdown continues as we recognize a year of anniversaries. The George Observatory in Brazos Bend States Park has been our gateway to the stars for 30 years. In celebration of this momentous occasion, the site began a complete renovation. New outside, new inside, new exhibits and more! Our teammates at The George have been keeping us up-to-date on their progress and we look forward to the reopening in the coming year.
In 1994, the Cockrell Butterfly Center opened, welcoming Houston into a tropical rainforest. Millions of butterflies, countless plants and more beautiful creatures have come to life here inside HMNS alongside everyone's favorite green iguana Charro. He has witnessed many a warm smile from butterfly enthusiasts, happy couples whispering "I do," those looking for peace form the hustle and bustle of the surrounding city and so many more. This year we celebrated 25 years of the CBC and anticipate 25 more and beyond!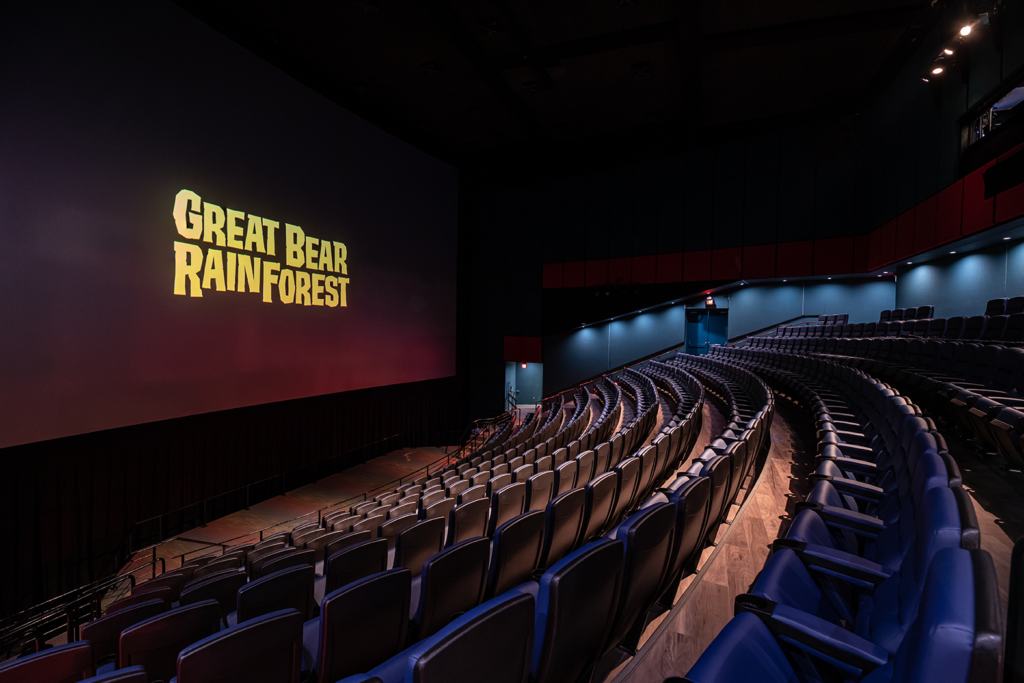 1989 was a big year at HMNS. The opening of the Wortham Giant Screen Theatre was a milestone for Houston. As the first IMAX in the city, large crowds flocked to the museum of experience the truly big screen and immerse themselves in both science and nature in a giant way. After tens of thousands of screenings and millions of patrons entering the theatre day after day, the GST was given a well-deserved facelift this year in celebration of 30 years of service!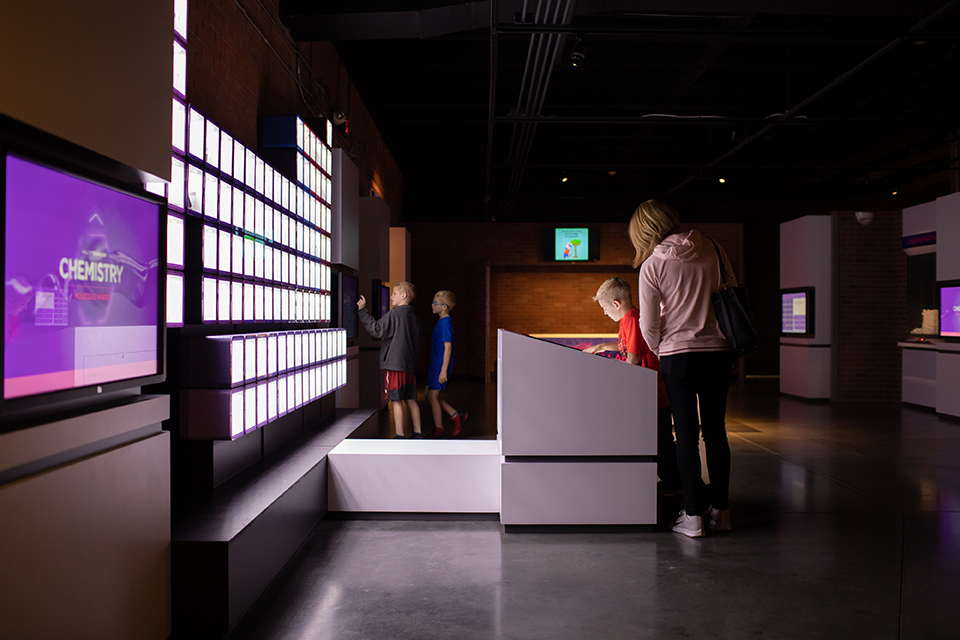 HMNS at Sugar Land celebrated 10 years of science education this year. As a sister site to the Hermann park location, this neighborhood museum is all about hands-on learning and working alongside its supporters in the name of bettering the community. In honor of a decade established, the museum opened the brand new Hall of Technology, displaying the fundamentals of Chemistry, Energy, Geology and Salt.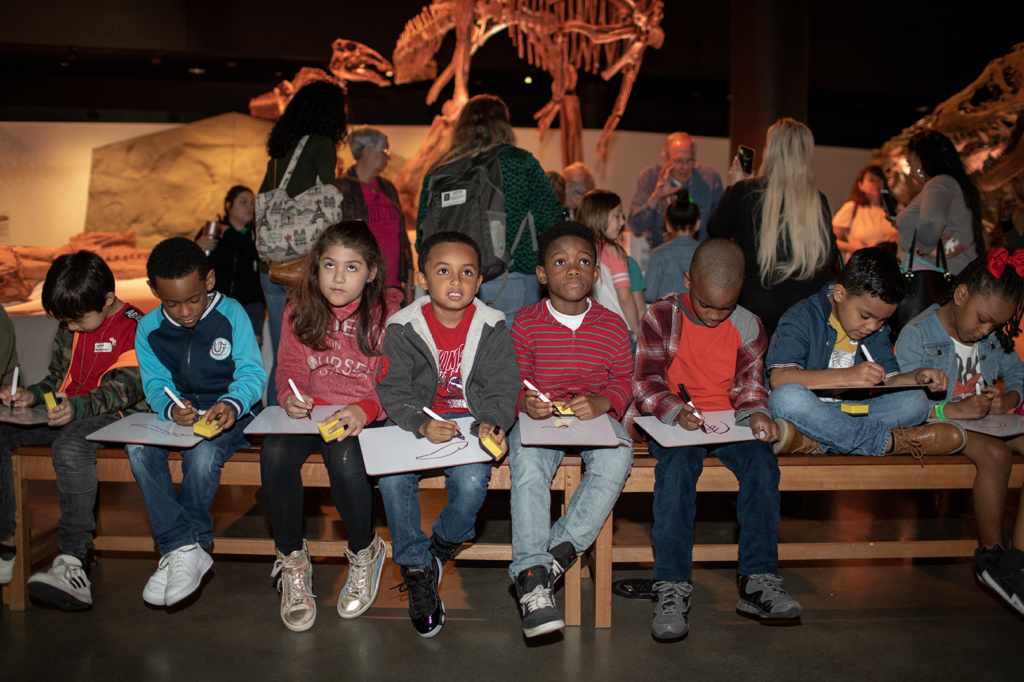 Our top moment of 2019 happens this year and every year. Half a million students in the Greater Houston Area come to HMNS to learn and engage with science. As we say goodbye to not only this year, but this decade, we usher in another decade of curiosity and discovering something new.
Thank you for helping us create such amazing museum moments. There are so many exciting things coming to HMNS in 2020 and we hope to see you walking the halls! If you aren't a member, join today! If you are a member, for a limited time, you can give the gift of membership to a loved one at discounted price. Either way, member or not, we look forward to seeing you roaming the halls and creating museum moments of your own.
Happy New Year!