By Christine Dougherty
(Editor's Notes: The Periodic Table is under small renovations. We will update soon.)
Exploring our five floors of exhibits can leave you feeling hungry. Fear not! We've got you covered.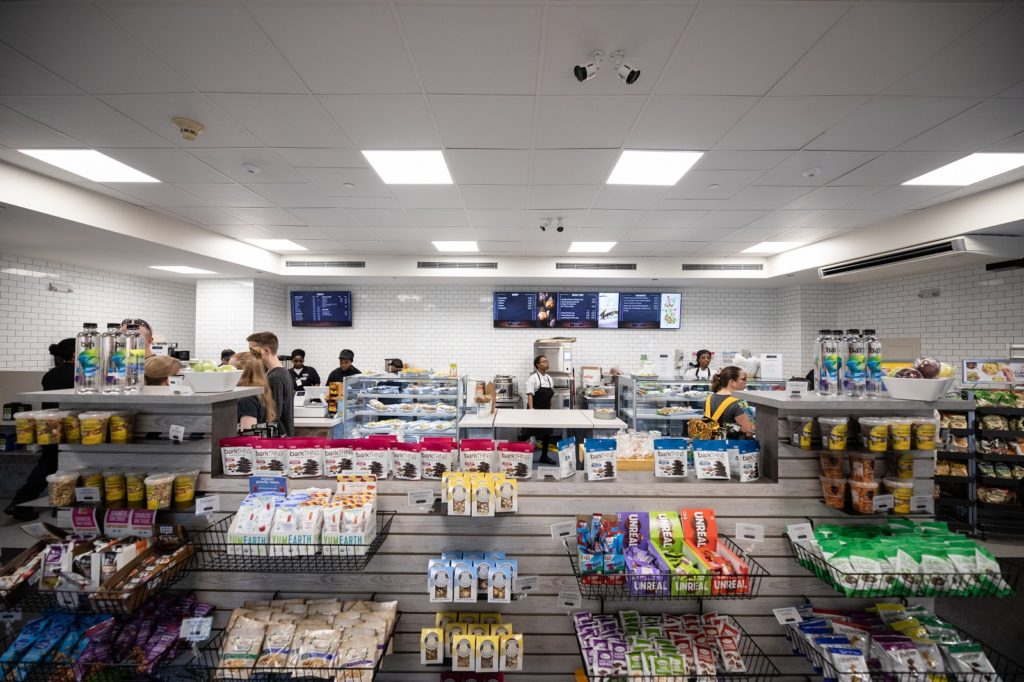 I've been working in Visitor Services for over eight years now. I spent the first four of those years in the Box Office, selling tickets, and the last four taking tickets at the Cockrell Butterfly Center, the main entrance, and special exhibitions. In that time, I've lost track of how many people have asked me about food choices in the museum (or where the dinosaurs are, but that's another story). I'd say, "Sure, there's a McDonald's down that way," pointing toward the Butterfly Center.
Well, dining options inside HMNS have expanded considerably since the closure of the on-site McDonald's last November. After being the only food vendor inside the museum's walls for about 25 years, food services company Sodexo has set up shop via two dining options. Elements Grill offers burgers, chicken tenders, fries, and soft drinks. The transition happened in only a couple of days. That in itself would have been remarkable had we stopped there, but we added a second venue a few months later that my co-workers and I have been visiting. The Periodic Table is located in the former gift shop near the Butterfly Center. I, for one, am thrilled to see the change. For vegetarians, such as myself, there's much more variety now than in the past. We can feast on a veggie burger with fries from Elements Grill or indulge in the classic comfort food that is a peanut-butter-and-jelly sandwich from the refrigerated to-go foods section at Periodic Table, which also sells muffins (yum!), cookies, fruit cups, and yogurt parfaits.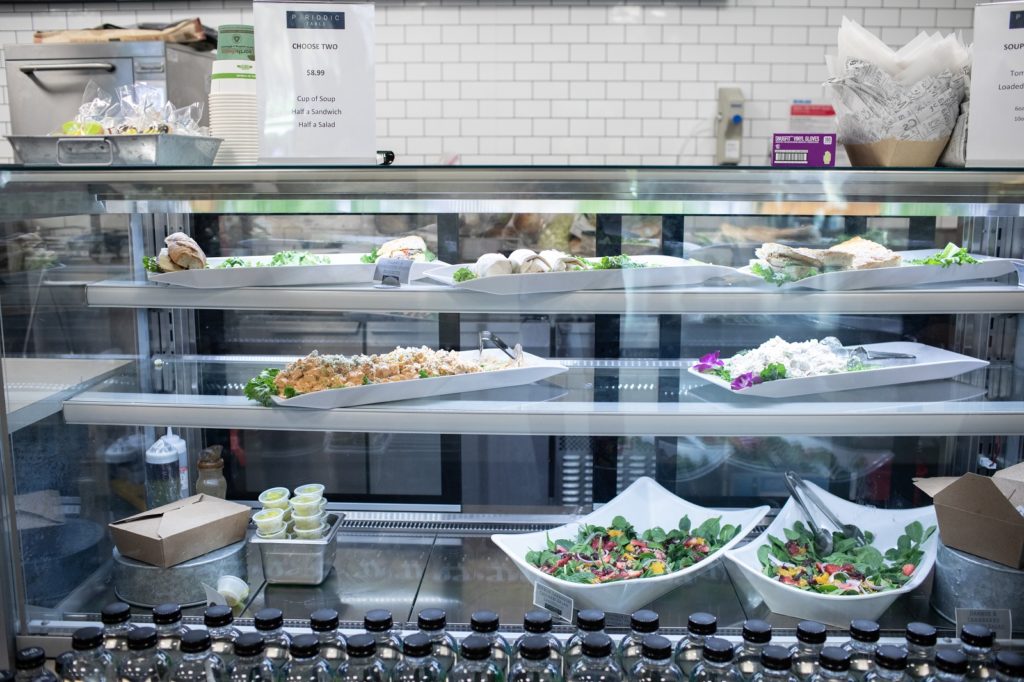 My co-workers often bring goodies from upstairs to our lower-level break room. Some of them are kind enough to let me steal a French fry here and there (what can I say? I'm not a total health freak). While they usually eat burgers, I will also see them enjoy a hot cup of soup, a gourmet sandwich, or a chilled salad accompanied by a bag of chips or other snack.
As an environmentalist, too, I'm excited about the transition away from one of the world's largest fast-food chains and toward a more independent restaurant. Less emphasis on meat tends to reduce your carbon footprint, which is the main reason I became a vegetarian five years ago. Perhaps the greenest part of this partnership with HMNS lies in the choice of Katz Coffee as provider of brewed beverages. It is both local and organic, and therefore friendlier to the environment.

The cafes are also environmentally conscious by providing utensils that are made with less plastic. They don't serve its food in Styrofoam containers, which would take forever just to begin to decompose. So from a tree-hugger's perspective, Elements Grill and Periodic Table are definitely a step up from most fast-food joints. Oh, and did I mention HMNS members get discounts in both cafes?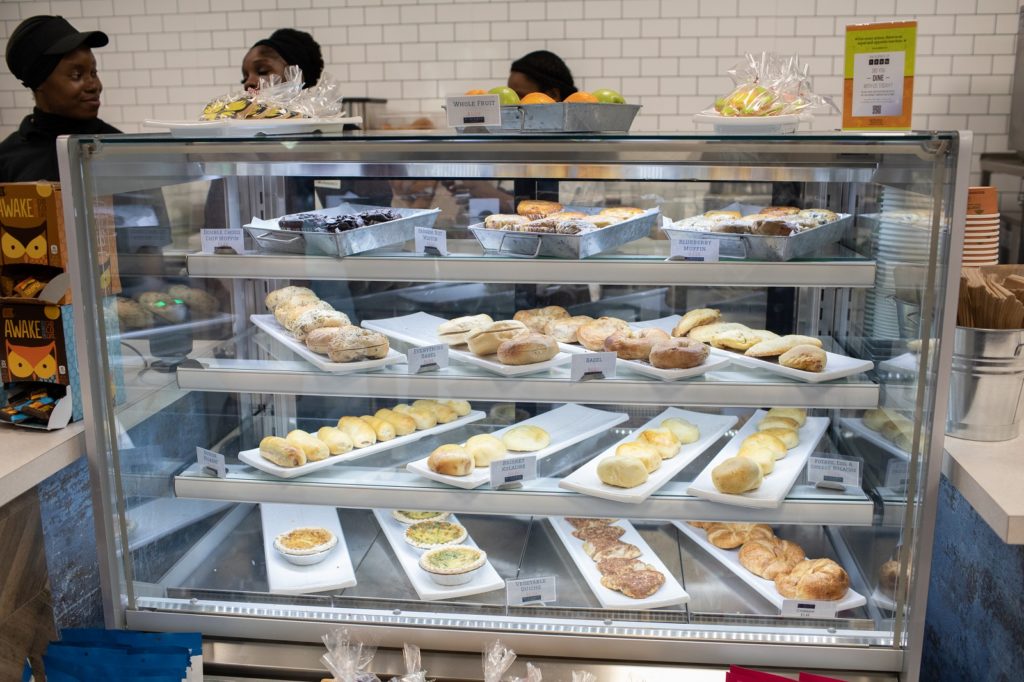 If you would rather explore a bit and soak up some of that old Texas sunshine, then allow me to recommend a few places within a short walking distance. Park Plaza Grill is across Hermann Drive on the first floor of the Park Plaza Medical Professional building. Beyond that, you will find Bodega's Taco Shop and Fia's Pizzeria located next-door to one another, facing Caroline Street.
Any of these dining options would be a great accessory to your next visit to the museum. We're happy to direct you to our food court or nearby restaurants to complete a well-rounded museum experience. Whatever you choose, you'll find a way to keep your stomach happy while touring HMNS to your heart's content! Plan your next visit here.