Once a year, HMNS Sugar Land turns into a playground for young paleontologists, or those who simply wish to get their hands dirty. Saturday, September 21, various areas were setup for original fossil picking, washing and crafts. If you were unable to see the festivities yourself, don't worry. We've got you covered.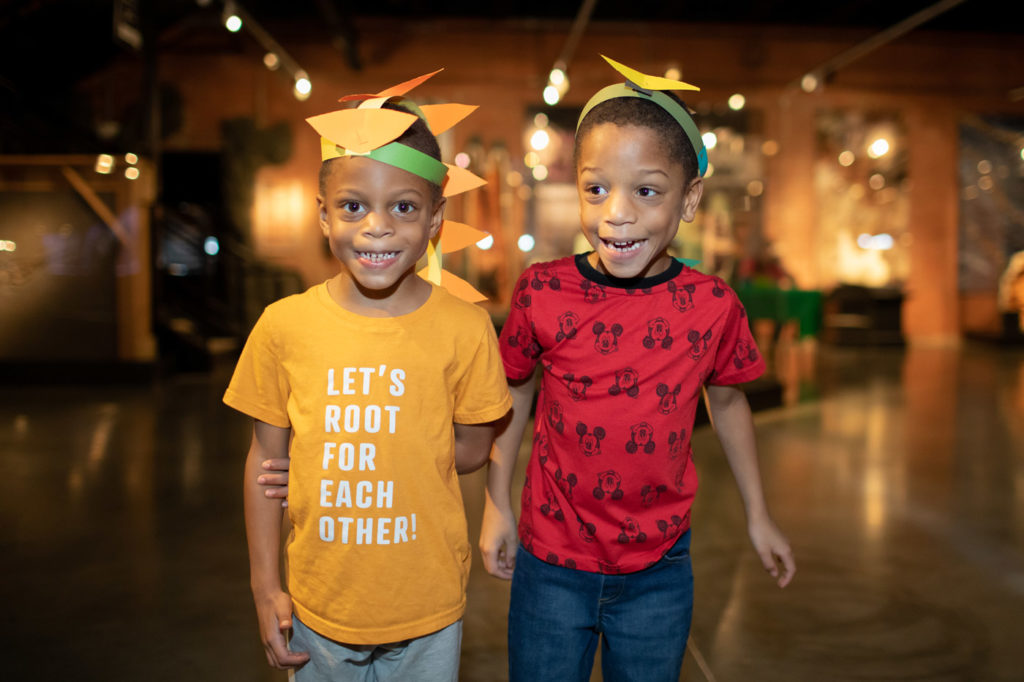 Fun-filled activities were spread throughout the Sugar Land campus. The butterfly garden was the first stop for washing, picking and slinging fossils brought in from the HMNS go-to dig site in Seymour, Texas. Curator of paleontology, David Temple, and museum volunteers were teaching youth about the process of discovering and preparing fossils in a hands-on (and sometimes dirty) way.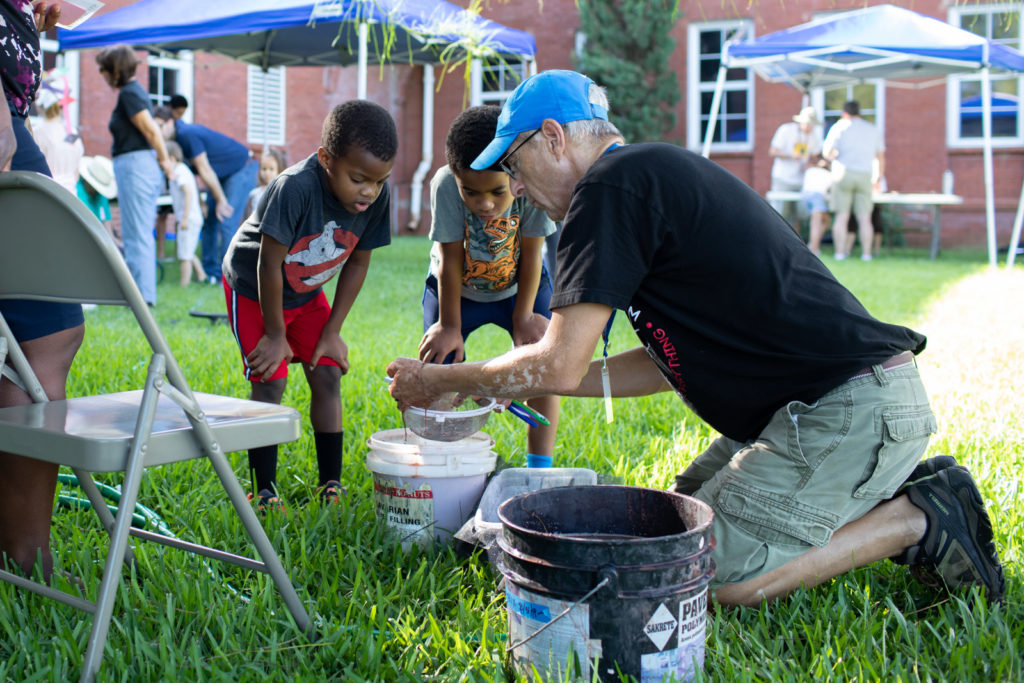 The first floor of the building was dedicated to crafts. The young women of the Fort Bend Teen Service League welcomed guests at each stop as they were given their very own dinosaur name, created a dinosaur tail hat, colored a T. rex and got their faces painted.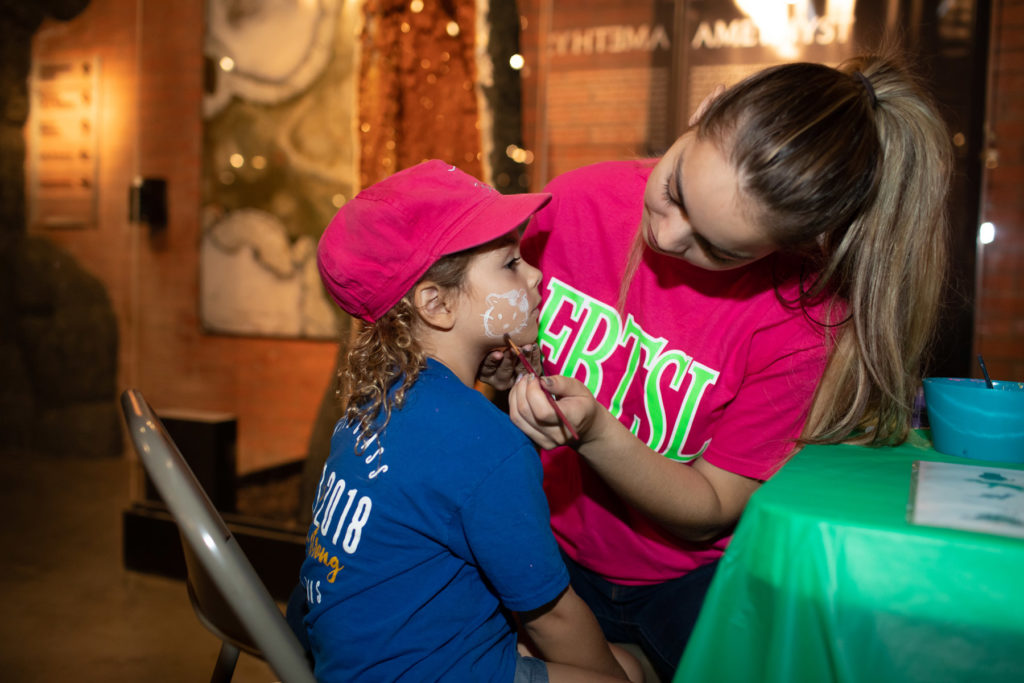 On the second floor, the Paleo Prep Lab sat in its usual corner, but took center stage as museum volunteers teamed up with the SciTeens to explain more detailed fossil work.
The conference room on the third floor held tables for more fossil picking. Pans of dirt held tiny fragments which kids could view through a microscope and use tweezers to pick the findings from surrounding debris. Volunteers from the Cinco Ranch Science National Honor Society were there to help facilitate.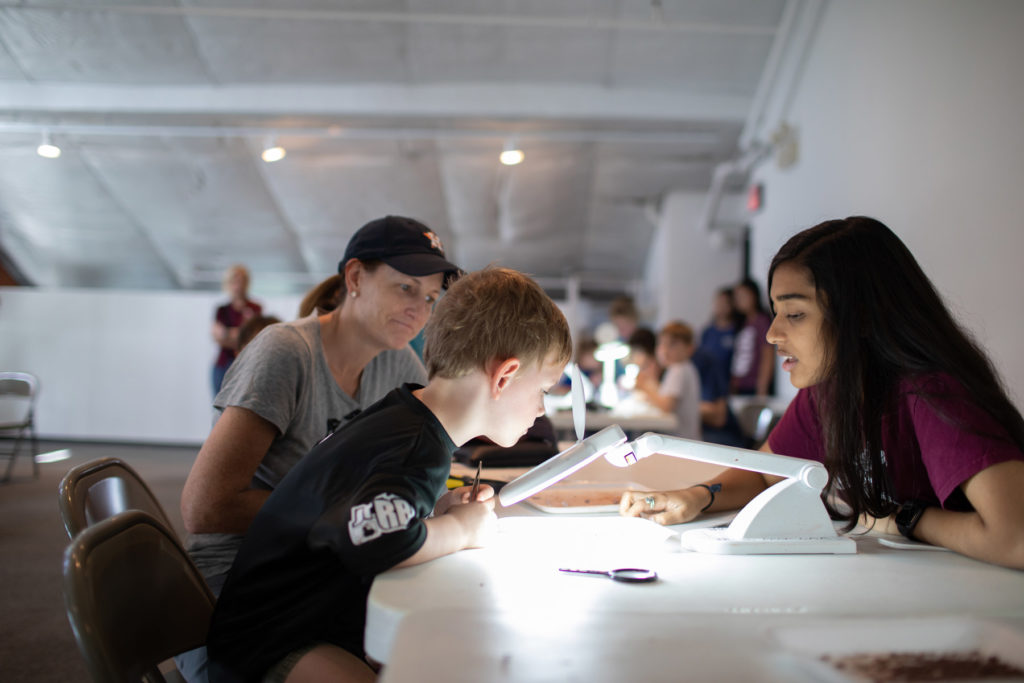 There was much fun, and bits of knowledge, to be had and we cannot wait for bigger and better festivities at Fossil Wash next year! The Paleo Prep Lab volunteers will give you an up-close look into how fossils go from dirt-covered to display ready. Keep an eye on the website for the updated Prep Lab schedule.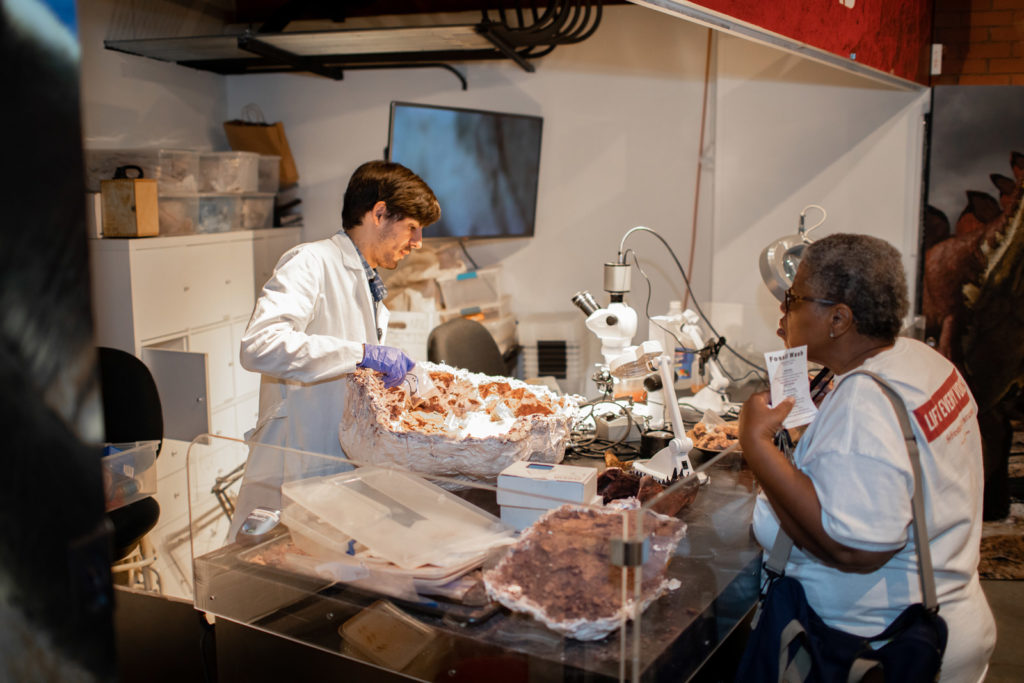 The HMNS Sugar Land location is open Thursday through Sunday during the Fall season.