Lecture – Dinosaurs of Hollywood, Truth is Better than Fiction by James Washington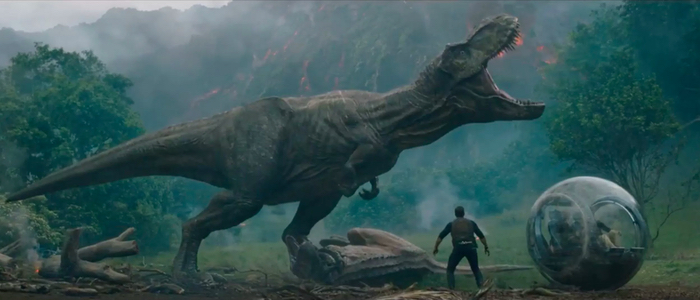 1914 saw the first dinosaurs on the silver screen and the public has been in love ever since. The summer of 1993 was a turning point not only in film history and techniques, but also a resurgence of interest within the field of paleontology. But what does science have to say about how media depicts dinosaurs? Inspired by summer blockbusters, HMNS' own "Jurassic James" Washington will reveal the truth about dinosaur species depicted in film.
Tuesday, July 31, 2018 – 6:30 PM
Members $12, Tickets $18
Behind The Scenes Tour of our Hall of Paleontology – Terrestrial Life Debuts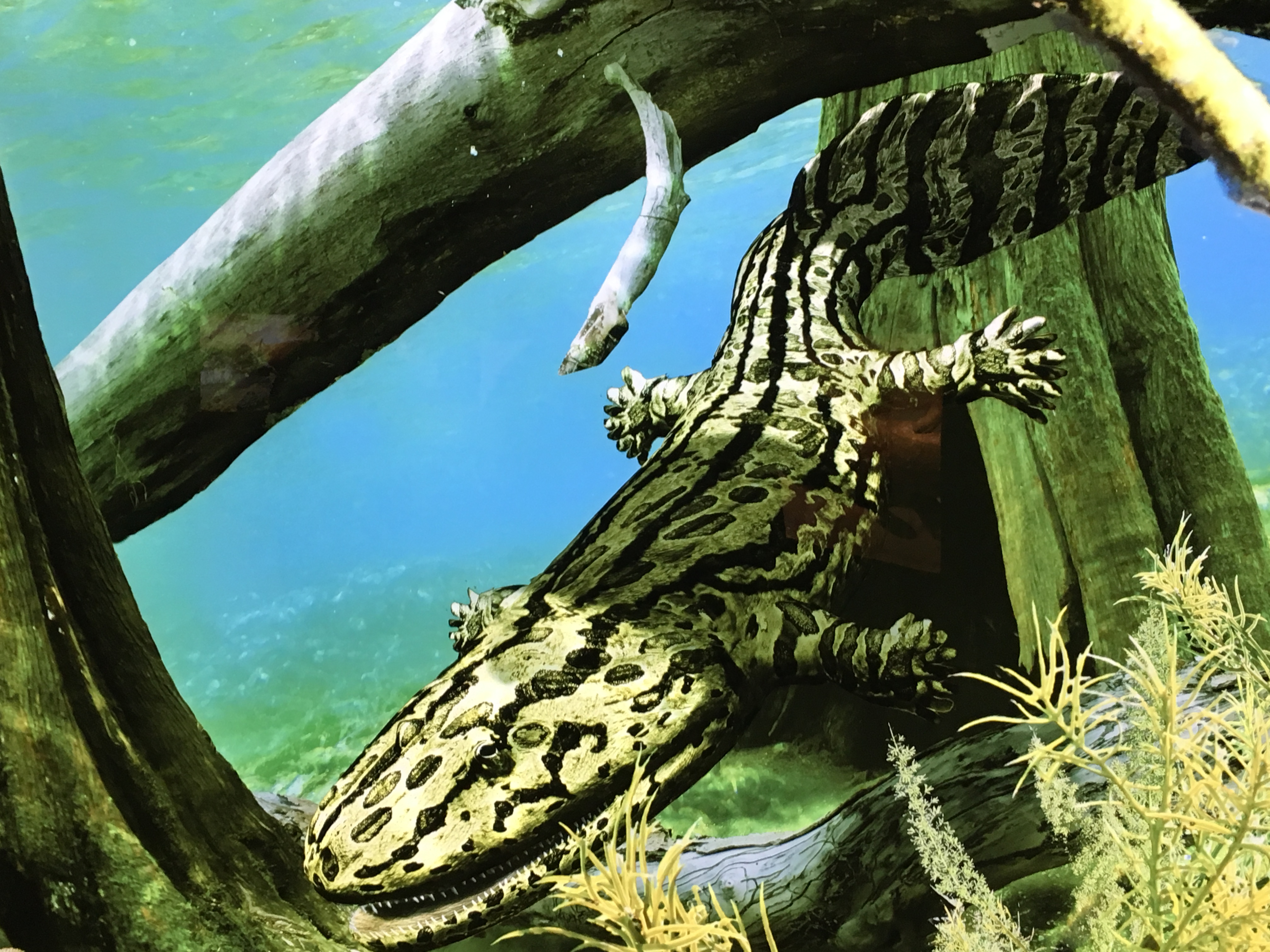 Because the Morian Hall of Paleontology is too large to tour in one evening, we are debuting a new series that will cover the hall section by section. Led by HMNS staff trainer, James Washington, each tour will include a hands-on fossil experience.
When life came out of the water and conquered land, our witnesses are the armor-headed amphibians like "boomerang-headed" Diplocaulus. You'll meet the root of our own human family tree in the fabulous fin-backed reptile, Dimetrodon, apex predator of the Texas Permian, 300 million years ago.
Catastrophic die-offs at the end of the Permian Period (250 million years ago) exterminated most of the dominant life forms-but the empty niches welcomed new clans of dynamic creatures. Reptiles seized control of the terrestrial realm. Giant croc-oids dug tubers, munched leaves and attacked each other. By 200 million years ago, crocodile descendants-the first dinosaurs-were expanding their influence.
Wednesday, August 01, 2018 – 6:00 PM
Members $15, Tickets $25
Purchase entire 6-session package by July 11th to receive discount pricing: Nonmembers $130, Members $70
World Trekkers
Children's Craft Night for Members
You don't need a plane ticket to trek around the globe; just come to HMNS! Our World Trekkers program is a series of cultural festivals for the whole family, featuring crafts and entertainment inspired by each featured country.
Passports will be available to track each attendees' travels, which will be stamped each visit to verify their cultural comprehension.
Please note – this is a members only event. Not a Member? Check out our Member Benefits – including great family events like this!
Enjoy a children's event featuring live entertainment, face painting, a balloon artist, crafts, activities and more. Bring your family to HMNS and you can travel the globe with World Trekkers! The perfect family outing, these events highlight a diverse set of cultures from around the world through entertainment, arts and crafts and more. No need to pack your bags—HMNS brings the world to you with World Trekkers!
World Trekkers: Belize | Friday, August 3 | 6:30–8:30 p.m.
Members tickets are $7!
Passport:
World Trekkers passport available for purchase! Have your photo taken, get a sticker for passing through each country and earn stamps for completing crafts.
A Death by Natural Causes film festival!
One weekend, four killer movies and only $5 each.
Who are the real natural born killers? Why, spiders, snakes and killer vines, of course. Don't miss the special screening of Snakes on a Plane, The Ruins, Arachnophobia and Anaconda at the Wortham Giant Screen Theatre on Saturday, August 4 and Sunday August 5!
---
Ticket pricing:
Members: $4.00
Corporate: $4.50
General Public: $5.00
---
Saturday, August 4 @ 7:00 p.m.
SNAKES ON A PLANE (2006)
An FBI agent takes on a plane full of deadly and venomous snakes, deliberately released to kill a witness being flown from Honolulu to Los Angeles to testify against a mob boss.
105 min. – Action | Adventure | Crime | Rated R
---
Saturday, August 4 @ 9:00 p.m.
THE RUINS (2008)
A group of friends whose leisurely Mexican holiday takes a turn for the worse when they, along with a fellow tourist, embark on a remote archaeological dig in the jungle where something evil lives among the ruins.
90 min. – Horror | Rated R
---
ARACHNOPHOBIA (1990)
A species of South American killer spider hitches a lift to the U.S. in a coffin and starts to breed and kill.
103 min. – Comedy | Fantasy | Horror | Rated PG-13
---
ANACONDA (1997)
A documentary film crew is taken hostage by an insane hunter, who takes them along on his quest to capture the world's largest—and deadliest—snake.
89 min. – Action | Adventure | Horror | Rated PG-13
Lecture – Sherlock Holmes, The Evolution of a Timeless Character by Warren Chaney
No other character has been beloved generation after generation. Conan Doyle's Sherlock Holmes, however, has indeed evolved from Doyle's original 54-volume cannon of Sherlock Holmes novels–to stage, radio, silver screen, and well into the digital age. Dr. Warren Chaney will trace the ebbs and flows of Sherlock Holmes with clips from key sources. Chaney will also address the secret to Sherlock Holmes' success and the current quintessential deerstalker cap, Inverness cloak and calabash pipe.
Tuesday, August 07, 2018 – 6:30 PM
Members $12, Tickets $18