Spring is in the air and the Houston Museum of Natural Science Spring Plant Sale is right around the corner! If you are in need of plants, we will have thousands! There will be over 20 different species of host plants for butterflies, over 100 different species of nectar plants for all hungry pollinators, and some fun exotic, edible, and ornamentals to choose from.
We will be offering packages of lady bugs as a natural way to control garden pests, as well as caterpillars and chrysalides that you can adopt and take home to your garden!
In addition to the Plant Sale, we will be having our very first Spring Garden Festival from 8am-4pm! See details for both events below
Spring Plant Sale Details:
Date:     Saturday, April 14th 2018
Time:    Early Bird Opening at 8:30 for Museum Members *Must present Membership card*
9am opening for general public
Sale ends at noon or when plants run out
Location: Outside of the HMNS Main entrance on the grassy lawn (See attached map for more detail)
Plant List: Attached is the current list, be the first to see it! I will be adding even more plants to our inventory, so please be sure to see the complete list that will be posted on the HMNS website and will also be handed out the morning of the sale. Tons of great plants for pollinators as well as some exciting exotics.
Other important facts
From 9:30-11:30 there will be a face painting booth!
Don't forget to bring your wagon! Some will be provided, but we cannot guarantee availability.
This year the check-out kiosks will be located just inside the museum. There will be an outside holding area while you check out. Holding area only available during the hours of the sale.
There will be a loading zone for easy pick up once you check out
Museum Members, as always, get 10% off of purchases
Don't see a plant on the list that you want? Let me know and I can work on having it at future sales
Some plants sell out quickly, so be sure to come early!
Didn't get the plant that you had your heart set on? Let me know and I can put you on a waitlist while I propagate more.
Can't make it to the sale but still need plants? Appointments will be available for purchase the week after the sale. Email me to set up a time or view the current availability list.
Garden Festival
 Date: April 14th
Time: 8am – 4pm
Location: in the Grand Hall
Community and Vendor Booths:
Harris County Master Gardeners https://hcmga.tamu.edu/Public/
Houston Zoo https://www.houstonzoo.org/
Katy Prairie Conservancy http://www.katyprairie.org/
Houston Herb Society http://www.herbsociety-stu.org/
Native Plant Society https://npsot.org/wp/houston/
Urban Harvest http://urbanharvest.org/farmersmarkets
Metal Rain Tanks
Orchids and Tropicals LLC – Orchids, tropical and bromeliads FOR SALE!
SweetNes Honey Beetique- HONEY FOR SALE!!
Parking Options
HMNS GARAGE: Members pay $5
$10 parking (for non-members) when you spend $30 at the Plant Sale
Non-member regular price $20
                Centennial Gardens parking lot: Free 3 hour parking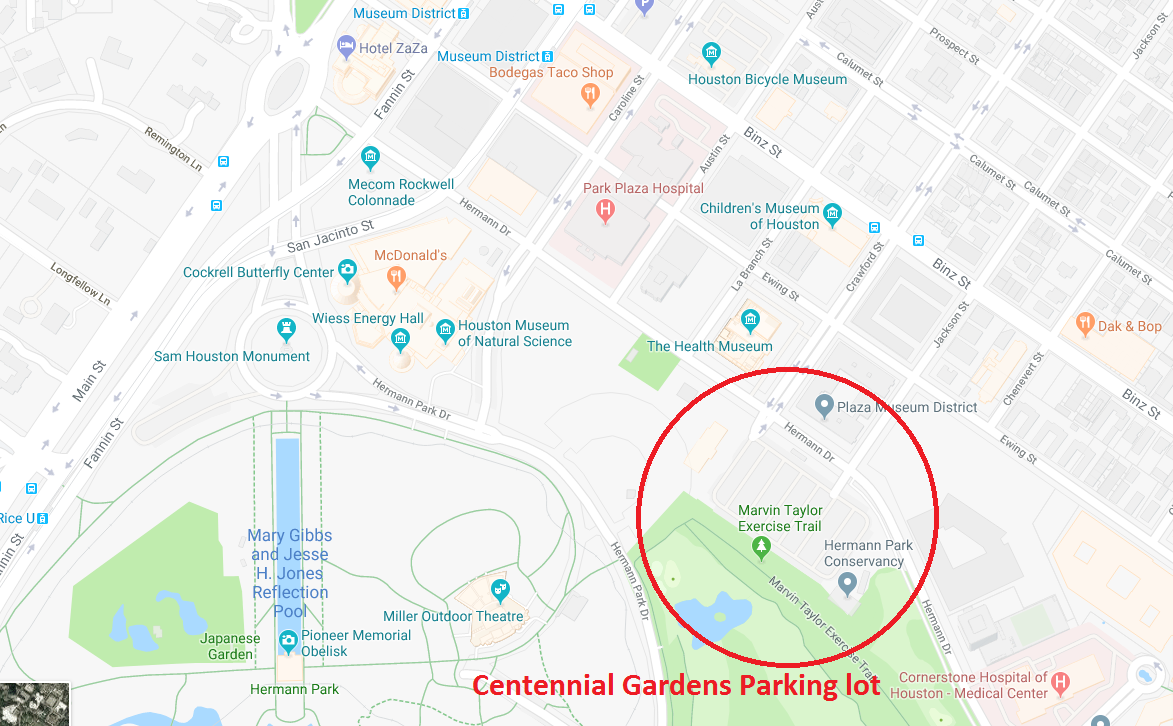 Parking Lot A: Free 3 hour Parking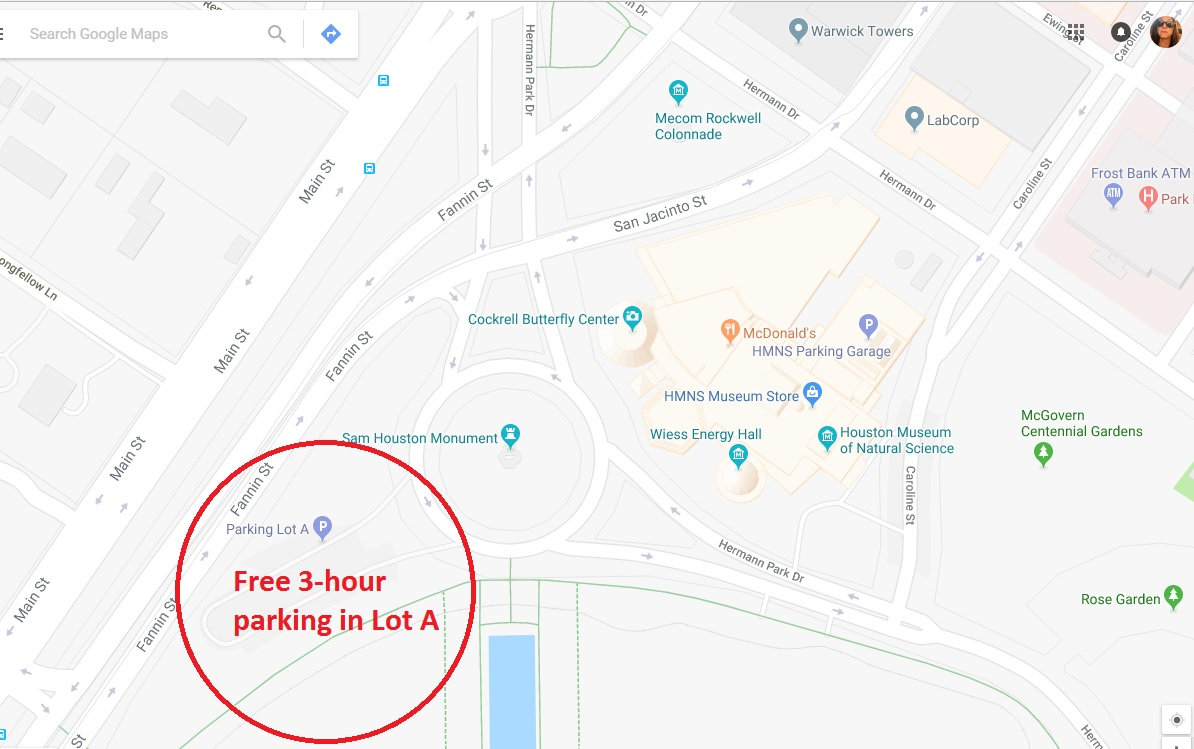 It's going to be a very exciting and fun filled day, we hope that you join us!
*if you no longer want to receive these emails, please reply and I will remove you from this email list. 
<Attach map of sale and plant list>