Two weeks ago, we celebrated our annual Girls Exploring Math and Science (GEMS) public event! We had an amazing turnout from local STEM organizations presenting fun activities and demonstrations for kids of all ages. They also helped us find our top three student projects! These projects were presented at booths by students in middle school and high school. We had many amazing projects, and it was unfortunate we could only choose three winners! We're proud to present the top three student projects.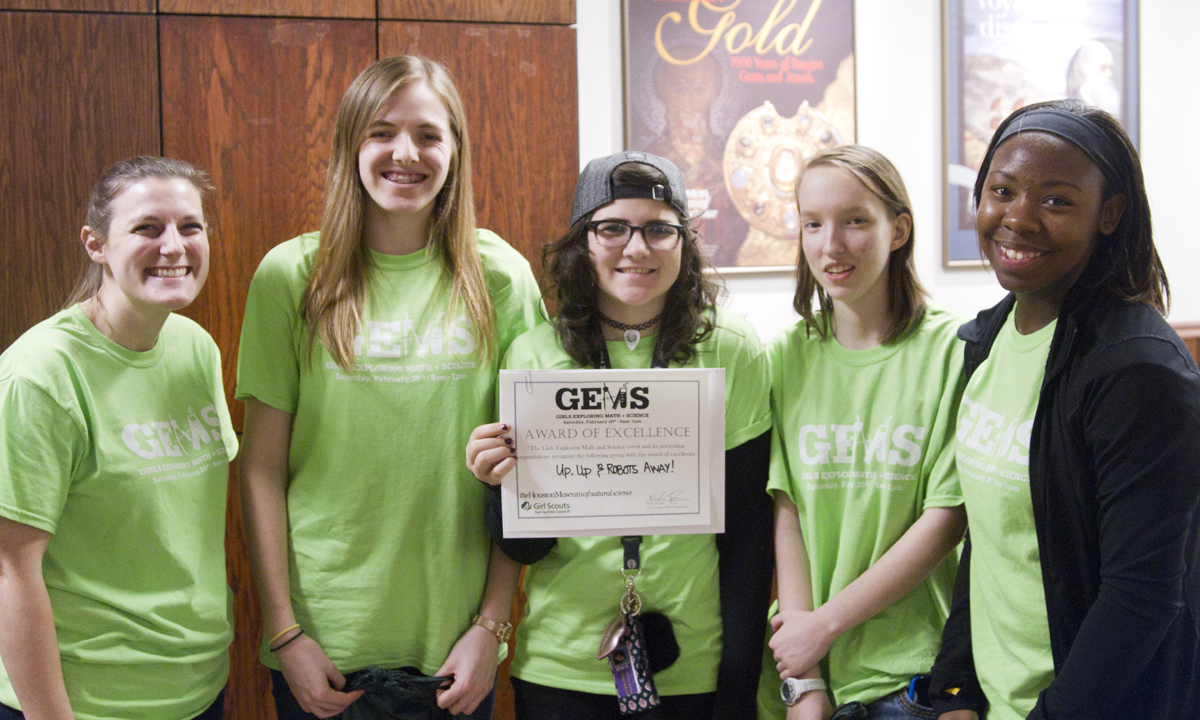 In third place, we have a group of high school students from the Jersey Village robotics team, Jersey Voltage. Their project entitled "Up, Up & Robots Away!" focused on the robot the group built in just six weeks. The robot was programmed to pick up and stack boxes more than six feet high. They hope to use their winnings to fund parts for their robot and their entry into robotics competitions.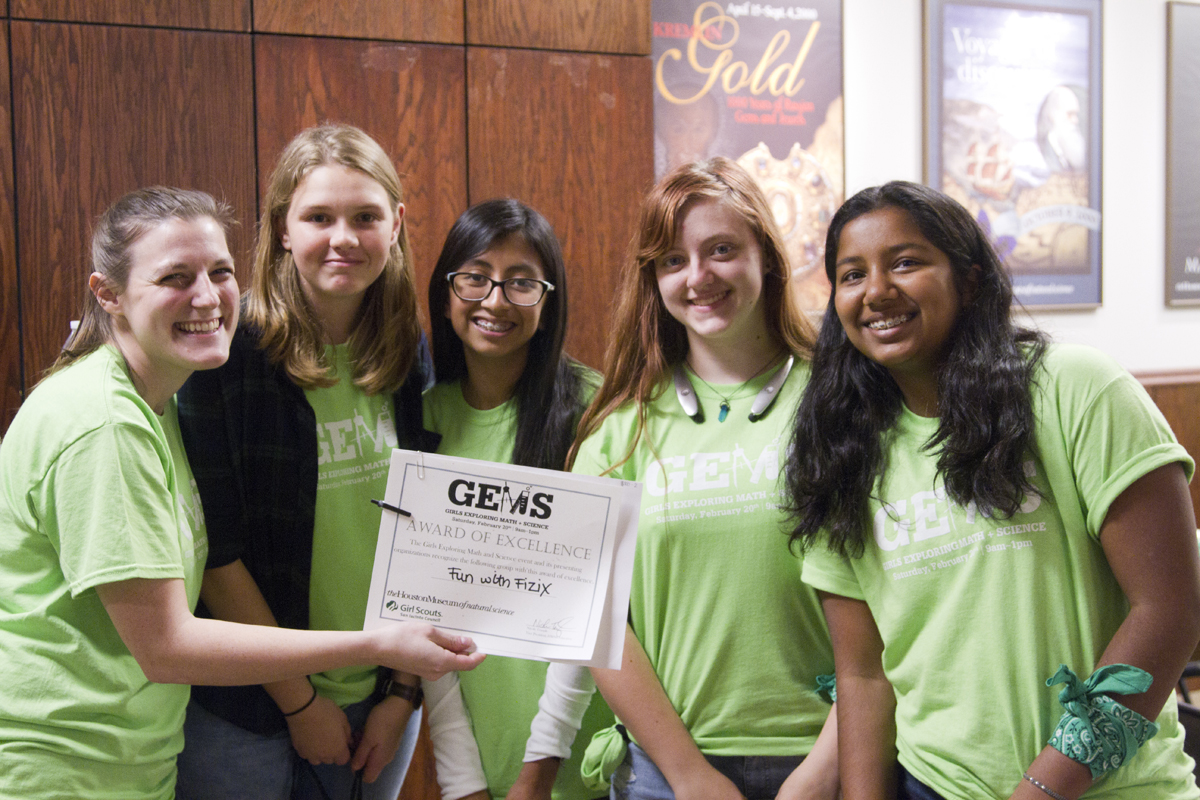 Our second place group presented a project called "Fun with Fizix," which discussed several areas of physics. This group of girls from Awty International School demonstrated Bernoulli's principle, as well as surface area and conservation of energy. They'd like to use their winnings to go on a field trip to see physics in action!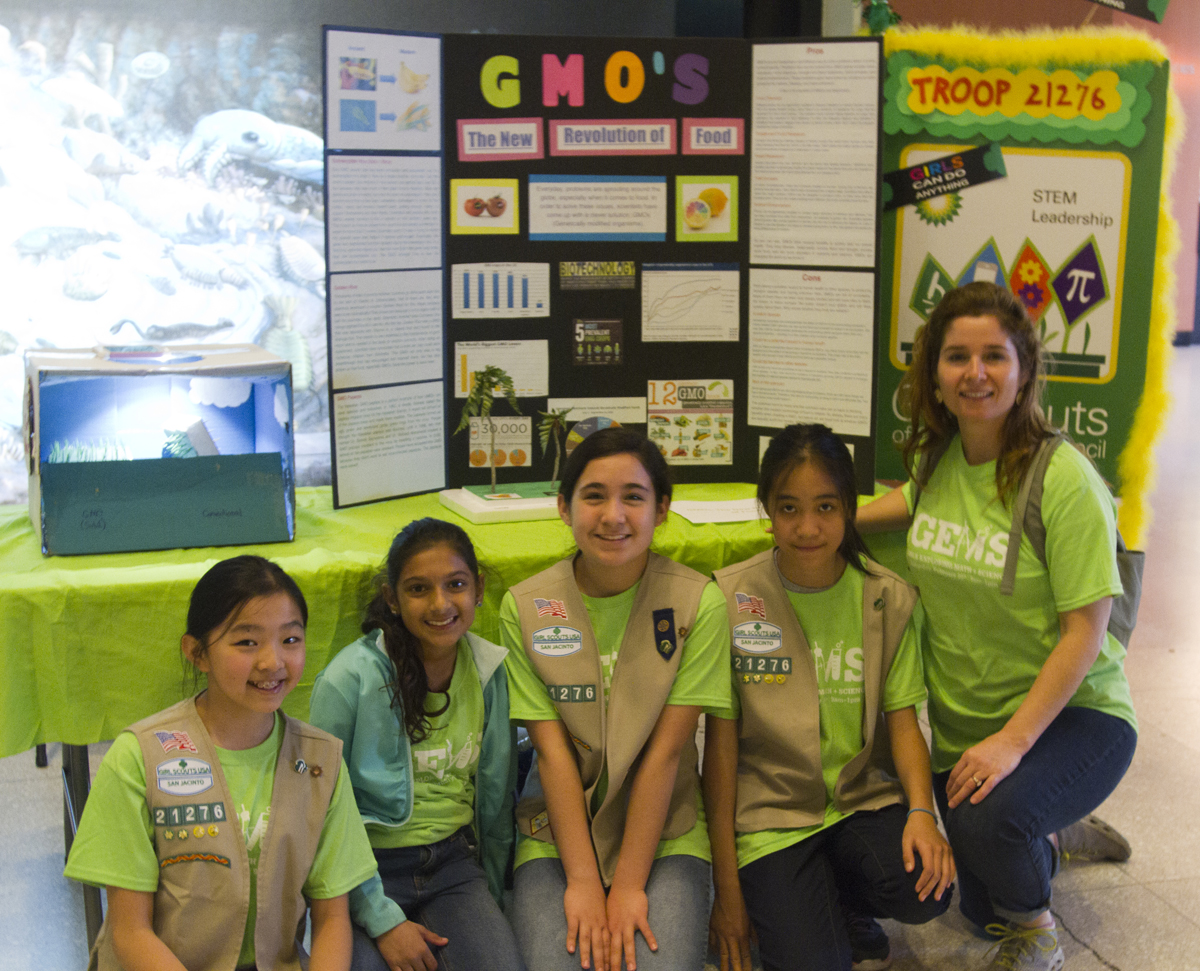 Finally, we'd like to introduce our first place winners! The group of girls from Girl Scout Troop 21276 presented a project about genetically modified organisms called "GMOs: The New Revolution of Food." They experimented growing different varieties of food to determine the effectiveness of GMO produce and food. The group created a model that described how genetically modified rice could last longer during the wet season than non-genetically modified rice. They plan to use the grand prize winning for the T.H. Rogers science program and perhaps a Night at the Museum!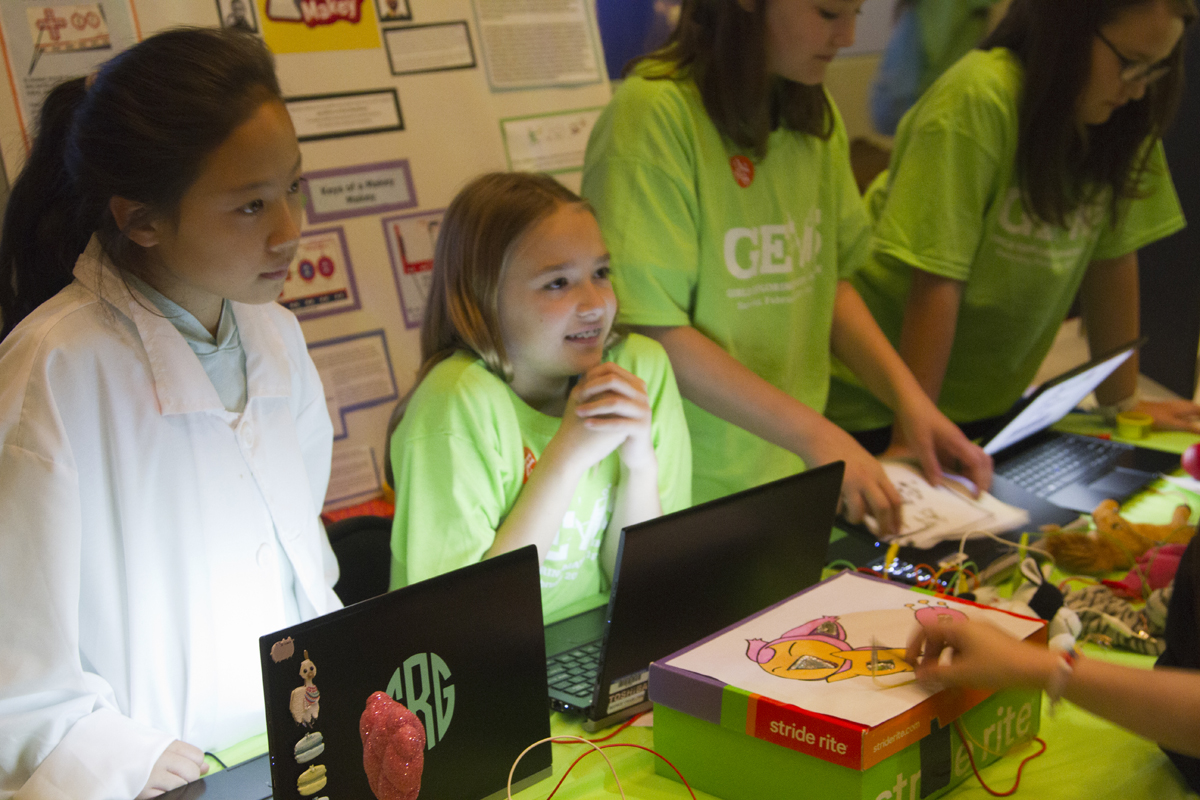 Thank you for coming out to GEMS 2016! If you'd like to participate next year, please email gems@hmns.org for more information. Join us at next year's GEMS event on February 18, 2017!