Nothing inspires both children and adults quite the way a museum does. A close second is the inspiration that both the young and old find playing and experimenting with various kinds of toys that encourage building and construction.
Exploration of the natural sciences and imaginative construction play are a natural fit. The museum's new exhibit Block Party provides a unique opportunity for families to first explore the natural sciences in the museum's exhibit halls and then to experience hands-on creative exploration as they get up to their elbows in interlocking bricks that can be used to build anything imaginable!
It's well-established that block or building play are ideal avenues to develop fine motor skills, hand-eye coordination, capacity for divergent thinking, collaborative skills, and spatial thinking in children. In addition, there's evidence connecting complex block play and construction toys with advanced math skills in later life. Building play is also beneficial for the brains of tweens and adolescents, and don't be fooled, they still love to build and play. Recent studies link construction play with superior performance on tests of spatial skills and mathematics for older children.
Structured block play is a term used when a child attempts to recreate a construction by consulting a model or blueprint. This kind of block play calls on a specific skill set that is crucial for many complex tasks. Why not take advantage of the various opportunities available at the museum to collect inspiration for structured block play?
In order for your child to build a recreation of something they observed in the museum, they have to analyze what they saw, perceive the parts that made up the whole, and figure out how the parts relate to one another. Here are some great ideas to get you started. Visit the exhibits and then visit Block Party to build and explore. Please share the great ideas you and your children come up with, and don't forget to submit your creation to our weekly contest!
Cullen Hall of Gems and Minerals
Discover the beautiful gems and minerals and then recreate the geometric structure of minerals using interlocking blocks.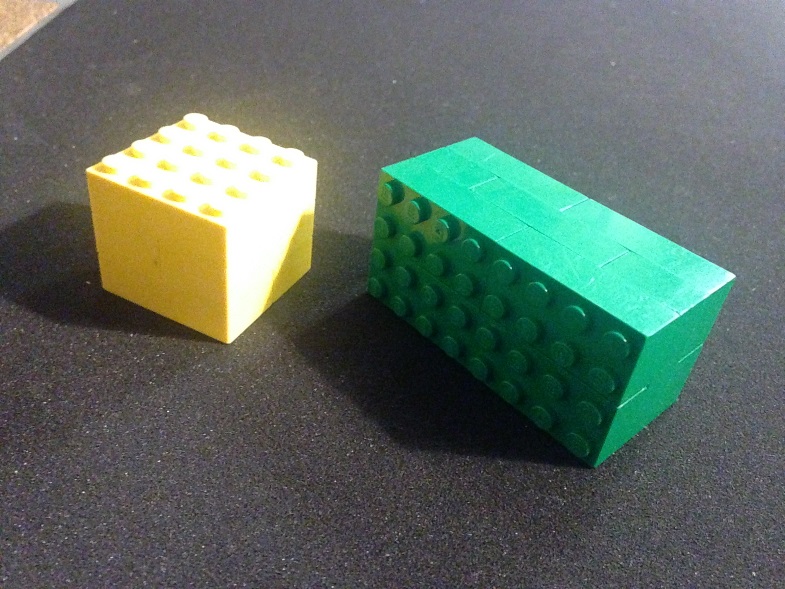 John P. McGovern Hall of the Americas
Explore models of Maya and Aztec temples and pyramids and then construct your own.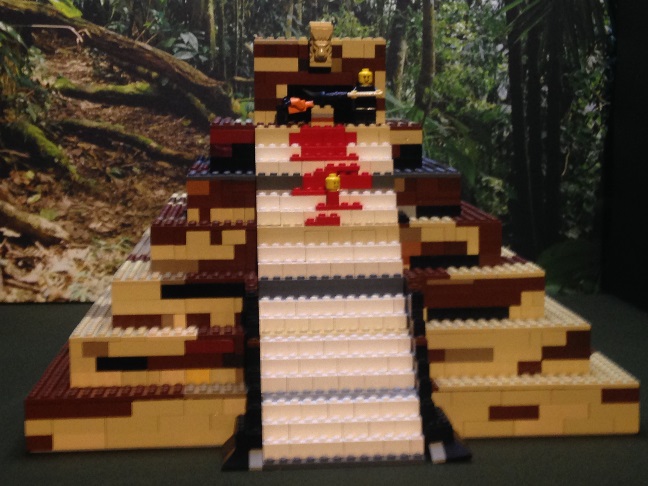 Discover all manner of prehistoric fossils and then reconstruct models of biped and quadruped dinosaurs to experiment with balance.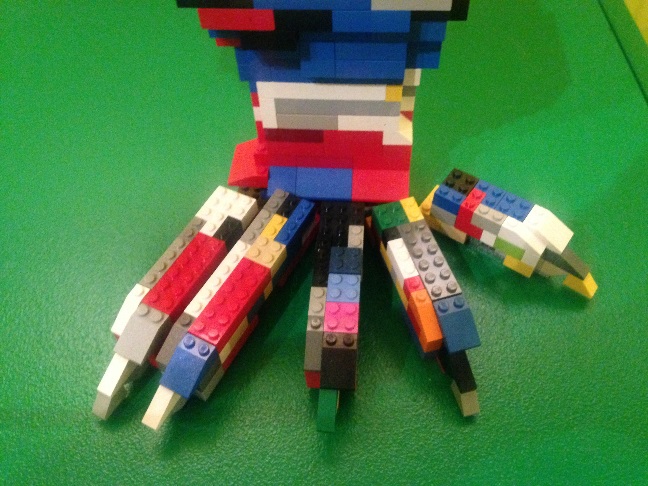 Visit the periodic table of elements in the chemistry hall and then model different molecules.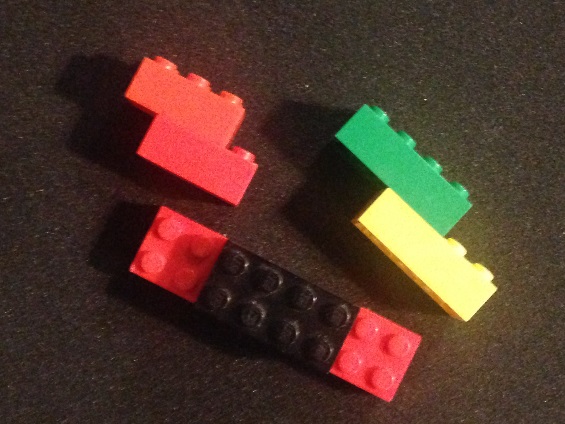 Visit the butterflies and observe the amazing symmetry of their wings, then build a symmetrical model of your own using blocks.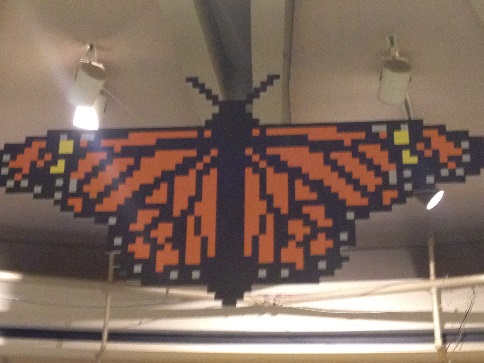 See Robot Explorers in the Planetarium and then create your own model robot to explore other worlds.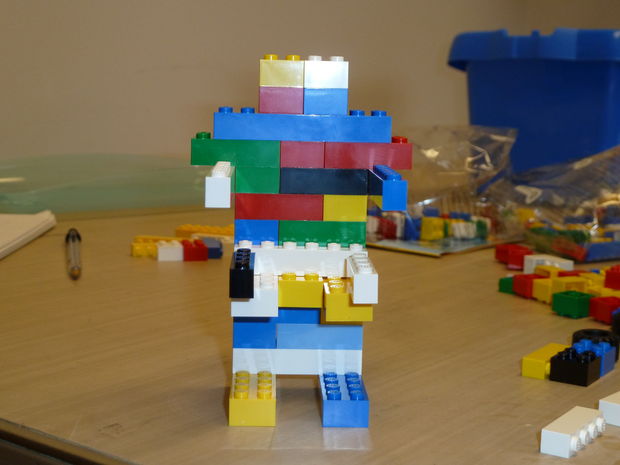 Watch Journey to Space 3D on the big screen and then design a space ship to send to Mars.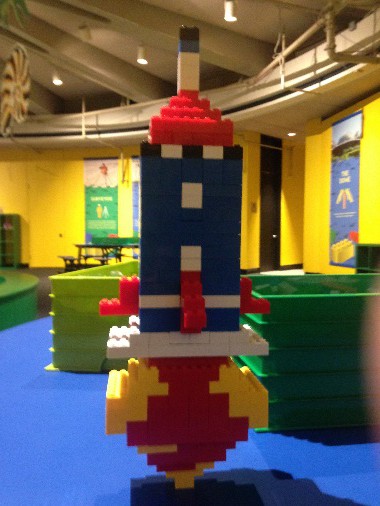 Journey through the energy hall and then construct an innovative model drilling platform or solar energy farm.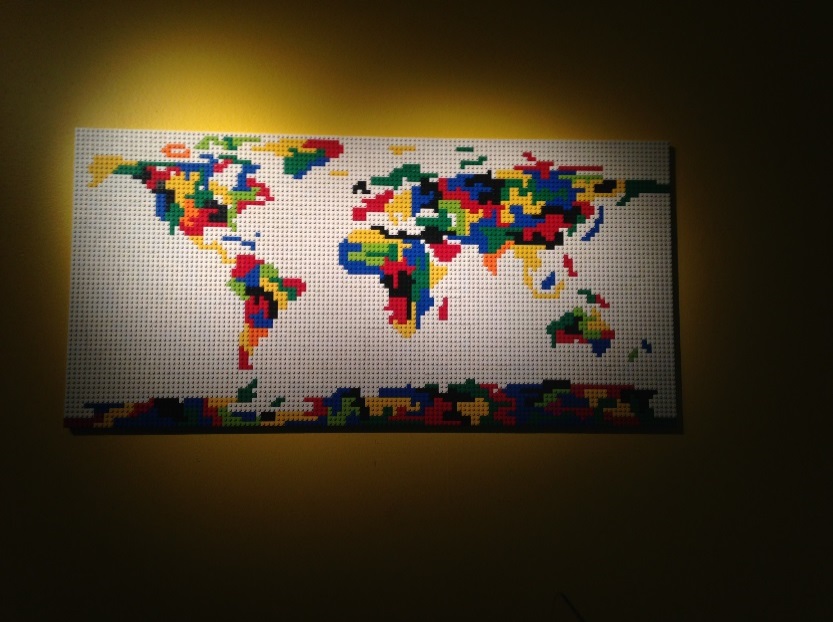 Strake Hall of Malacology and Hamman Hall of Texas Coastal Ecology
Discover the amazing world of coastal ecology and mollusks. Then, design and build a model of an artificial reef to be used in conservation efforts.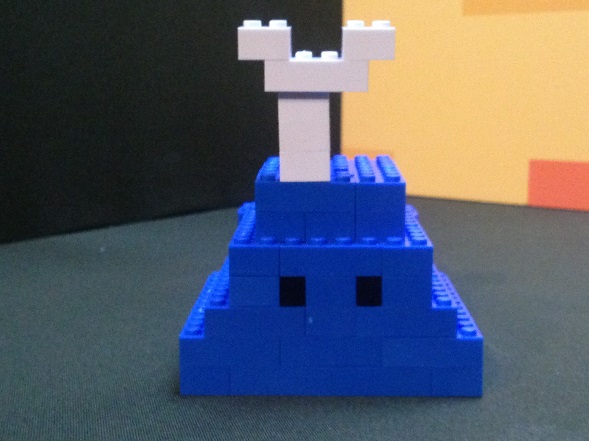 Farish Hall of Texas Wildlife and the Frensley/Graham Hall of African Wildlife
Observe the different dioramas and then construct your own museum display using building blocks.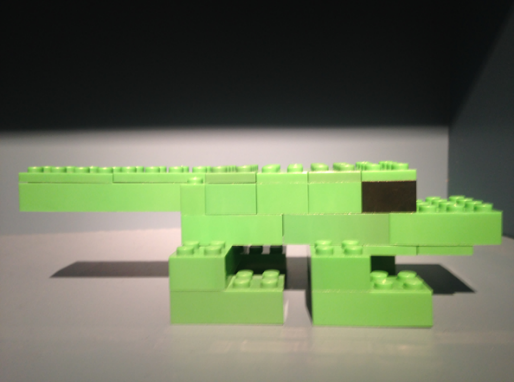 Have a great time building your relationship with your child by building with blocks! Our brand-new Block Party interactive play area is designed to inspire the imaginations of all ages. Construction has begun and the excitement is building!