One of the most photographed pieces in the museum's collections is the "jaw dropping" crystal quartz skull in the exhibit Gemstone Carvings: Masterworks by Harold Van Pelt.  The hollow, life-sized skull with articulated jaw, was carved from a single block of rare izoklakeite quartz.
Our fascination with human skulls spans cultures and eras. From the Neolithic plaster-covered skulls of Jericho, the ornate Buddhist kapala skull cups, European vanitas morality paintings, Mexico's Dia de los Muertos festivals, and all the way up to modern works of art from people like Damien Hirst, the skull represents our views about mortality and humanity.
The European Enlightenment period led to an interest in natural history, anatomy, and archaeology, and gentlemen's cabinets of curiosities often included a collection of skulls, both animal and human. While these early wunderkammer were more about collecting the unusual and "wonderful" rather than scholarly study, they were the precursor to our modern natural history museums.
Here in the Museum Store, we're still fascinated with collecting skull art and imagery. One of our favorite items is the intricately beaded skull necklaces from local artist team Brassthread. Inspired by Huichol beadwork and Dia de los Muertos folk art, the tiny handmade skull is painstakingly set with miniscule beads in an intricate pattern.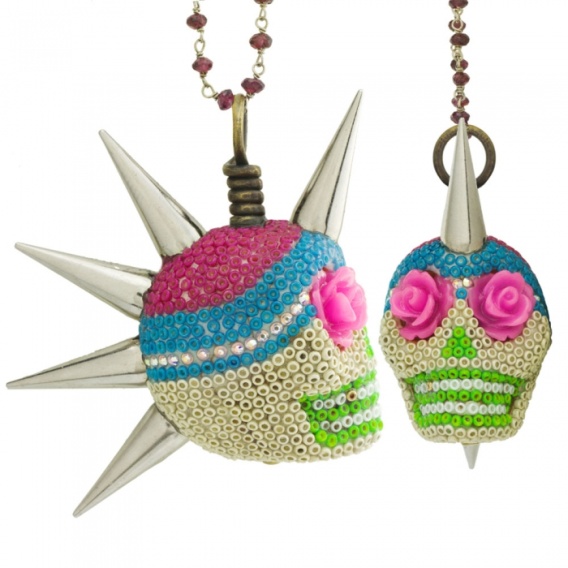 While not an original Van Pelt carving, this labradorite skull was hand carved in Madagascar from a solid block of labradorite, and flashes light and rich colors from different angles.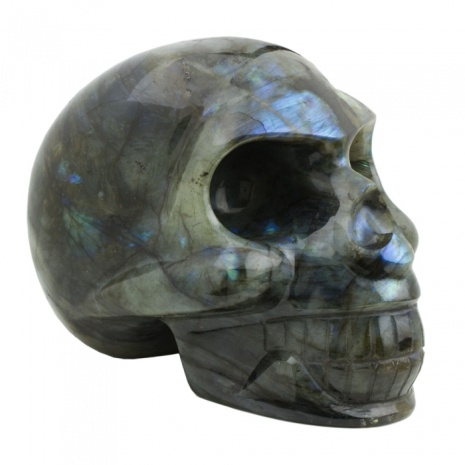 Reminiscent of momento mori and Victorian headstone carvings, f. is for frank's cast pewter skull ring is the work of Texas sculptors Shoshannah Frank and Casey Melton.
Our newest artist is Ashley Lyons of New Orlean's Porter Lyons. Her Voodoo collection pays homage to the history and customs behind the religion that was so much a part of New Orleans Creole culture. Her Baron Samedi earrings reference the loa who is the spirit of both death and resurrection.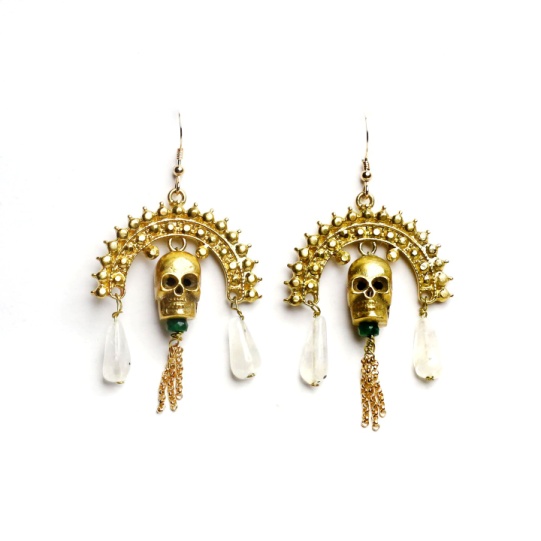 There is beauty and art in science, as shown by x-ray artist Hugh Turvey. Turvey uses industrial x-rays to photograph not just skeletons, but also the "bones" of everyday objects. Designer Michael Revil Madjus also captures the beauty of the human skull with his x-ray pillow.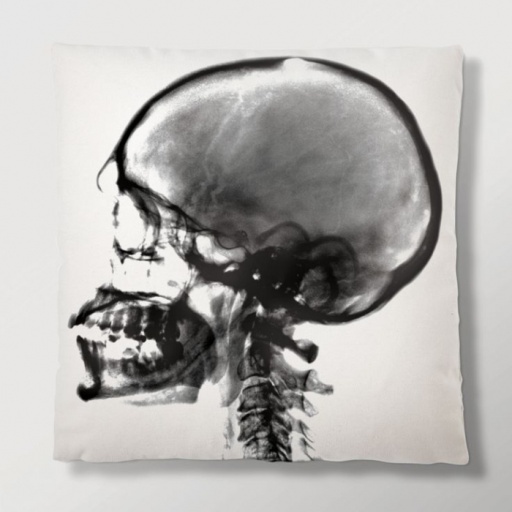 We love to see the natural world transformed into art, so even if skulls and skeletons aren't your thing, we have intriguing items from a wide range of artists and designers, both in store and online at museumstore.hmns.org. And 100% of store proceeds benefits the museum and its educational programming. #ChillsAtHMNS