Having trouble deciding on your costume for Spirits & Skeletons? I got you, bro.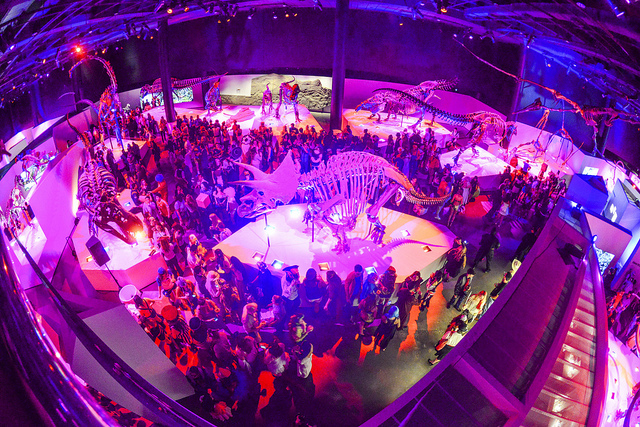 Houston's favorite Halloween party — the one and only Spirits & Skeletons — is back at HMNS! With the entire museum open you can shake your stuff with a stegosaurus, grab a drink with a skink and get spellbound by bewitching gems, all to live music and your favorite hits played by DJs with fantastic food trucks parked right outside.
Whether you go with scary and spooky or fab and kooky — dress up, party the night away at HMNS and we'll put a spell on you!
Here are 14 costume ideas, perfect for Spirits & Skeletons:
1. HODOR: Because small talk is overrated
Benefits: You don't even have to worry about making small talk, you can just say "Hodor" to everything. "What's your name?"… Hodor."What do you do?" … Hodor. Etc…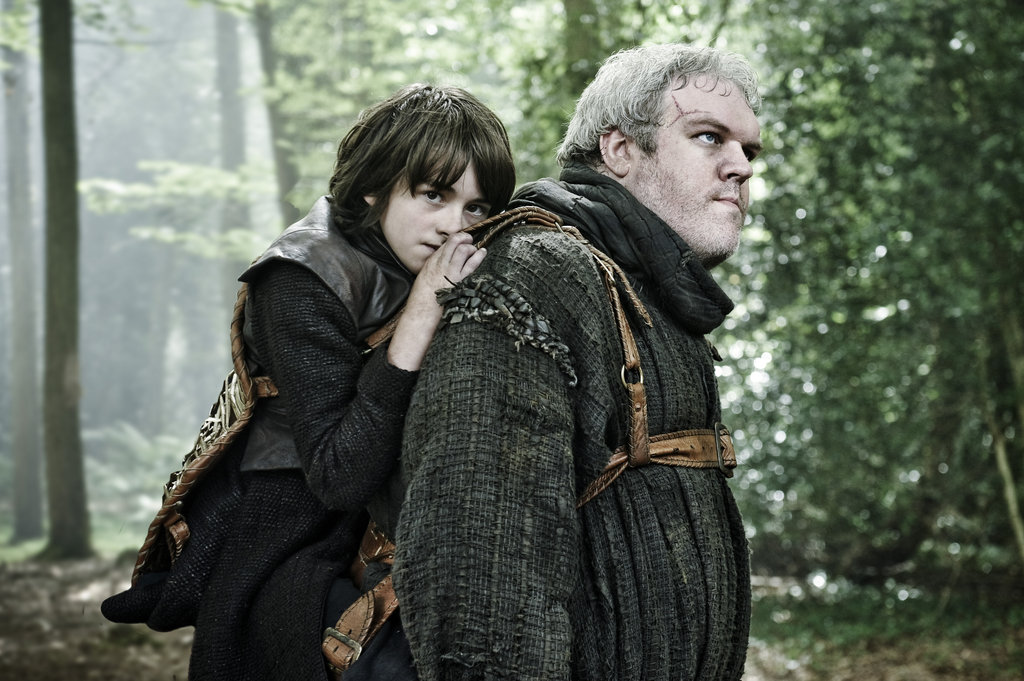 How to be Hodor:
Step 1: Get taller. Unless you happen to be 6'10", then move onto Step 2.
Step 2: Wear dark sweater/dress, scrappy scarf, dark pants, and leather bag – bonus points if you can find a Bran to be on your back  
Step 3: Put on your scruffy white wig
Step 4: Hodor!  
2. OLAF: Do you wanna build BE a snowman?
Benefits: Elsa is so overrated (seriously guys, let it go…)
Warning: Be prepared for some warm hugs.
How to be Olaf:
Step 1: Wear a white long-sleeved shirt and white pants
Step 2: Olaf is all about the accessories -glue on some black felt circles for the buttons, strap on a carrot nose, and black out your teeth with some gum wrappers for Olaf's signature buck-tooth smile.
For a more hassle-free version, make your own Olaf hat – see above.
Step 3: Get Elsa to conjure up your own personal snow flurry.
3. GUESS WHO: Is it me? Is it you? Who knows!? GUESS WHO!
Q: Do they wear an awesome costume?
A: Yes. Yes, they do.
How to be a "Guess Who" character:
Step 1: Make your frame with some cardboard, paint it, and write "Guess Who?" on the frame
Step 2: Find a colored shirt and paint a question mark on it
Step 3: Accessorize! Mustaches, large classes, funky eyebrows, get creative!
Step 4: Be prepared for many questions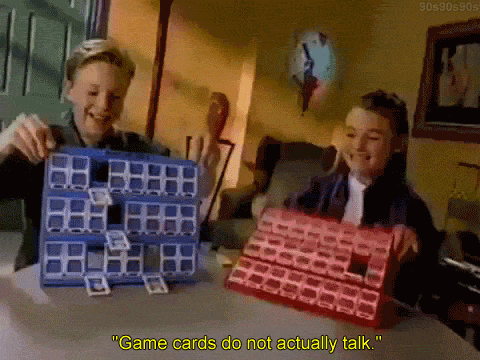 4. STARLORD (PETER QUILL): Because "Starlord" is the coolest title ever 
Seriously, who wouldn't want to be called Starlord for the night?
For that extra touch: Add the cassette player
How to be Starlord:
Step 1: Put on your get pumped music – Awesome Mix, Vol. 1
Step 2: Wear dark pants, a blue shirt, and your signature red leather jacket
Step 3: Clip on your cassette player and put on some headphones so you can groove to your awesome mix on the go.
Step 4: Remind everyone you meet that you go by Starlord, not Peter Quill. 
He's probably making excuses to Yondu…
5. THE GOBLIN KING FROM LABYRINTH: Because, Bowie.
I can never decide if I hate this movie or if I love it. Either way this costume is awesome and this girl is my idol.
How to be The Goblin King:
Step 1: Find a fantastic Bowie wig, or style your own hair if you have skills.
Step 2: Wear the tightest pants you can find, a white pirate/musketeer-esque shirt, black vest, and some sassy boots
Step 3: Layer on some serious eyeliner/eyeshadow
Step 4: Do some sleight of hand tricks with your crystal ball, and you're done!
People will be looking at your costume like…
6. CHER FROM CLUELESS: Um, like, who else would you want to be?!
Iggy reminded us that we have neglected Clueless for far too long, but no more!
Um…It's a pink pen DUH. Like Cher would have a black/blue pen…
How to be Cher:
Step 1: Find a blonde wig, unless you already have beautiful blonde locks
Step 2: Wear your best yellow plaid skirt suit (we all have at least one in our closet, right?), white socks, and black shoes
Step 3: Say the stupidest sounding, yet secretly most brilliant things ever
7. TAMAGOTCHI: What? You were thinking of being a goldfish? Pfftt
The best and worst toy of your childhood
How to be a Tamagotchi:
Step 1: Wear whatever, it's the next step that matters. 
Step 2: Cut out an egg shaped piece of cardboard and paste on squares/circles for the screen and buttons
Step 3: Cut out some string and secure it to your Tamagotchi board, creating your Tamagotchi necklace
Step 4: Beep every five seconds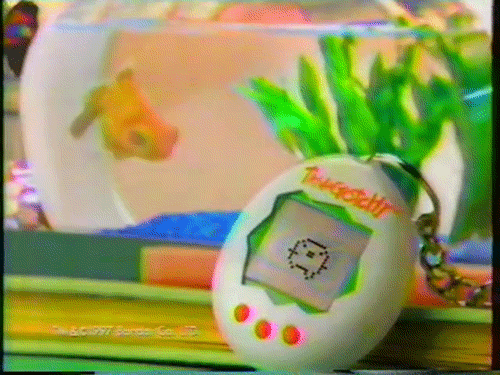 8. PIXAR LAMP: Because everyone loves (Pixar) lamp
But really, this looks freaking awesome.
How to be the Pixar lamp:
Step 1: Wear all white (shoes too!)
Step 2: Find your own cone of shame and spray paint it white
Pin some white cloth midway down the tunnel to hide your face
Step 3:  Find a white piece of plastic/cardboard for your lamp base and secure it to your shoes.
Step 4: Hop around, stop, and stare, as demonstrated above by this fabulous person.
9. ELLIOTT WITH E.T: In case you need to phone home
With this costume, you have a built in friend!
How to be Elliot with ET:
Step 1: Wear jeans and a red hoodie (probably the most comfy costume of the bunch)
Step 2: Secure a basket with a rope/strap around your neck
Step 3: Find an ET doll/mask (a pug doll would do too) and wrap the head with white cloth
Step 4: Bike your way through the sky!…or drive to the party, either way is fine.
Now this is the science museum, so I had to include some costumes to bring out your inner geek. I'll leave the designing to you.
SCIENCE PUN COSTUMES: Because anyone who tells you all the good science puns Argon, is lying. 
10. DESIGNER GENES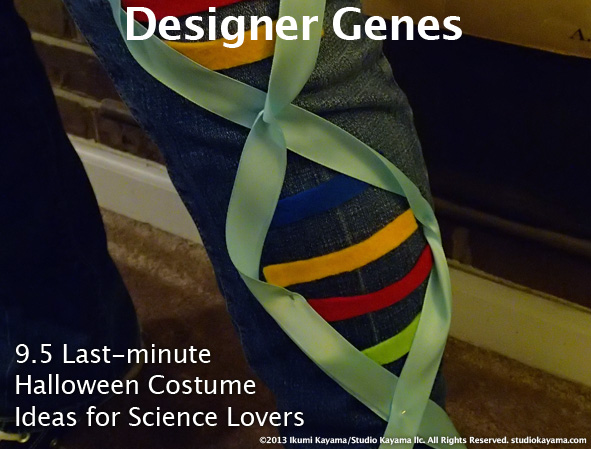 11. PUMPKIN PI
12. IRON MAN
SCIENTIST COSTUMES: Don't get mad, get brilliant 
You can't talk about science costumes without mentioning Bill Nye & Ms. Frizzle.
13. BILL NYE: Because he's THE Science Guy
How to be Bill Nye:
Step 1: Wear a white button-up, slacks, pale blue lab coat, and a classy red bow tie
Step 2: Comb your hair over to one side, nerd style
Step 3: Tell everyone that 'Science Rules'
Remember that time Bill Nye was on DWTS? Yeah, me neither.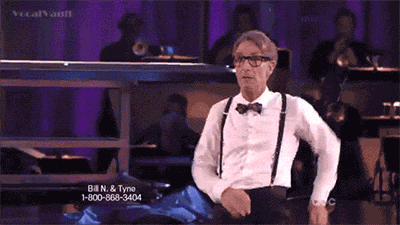 14. THE FRIZ: Because everyone wants to be in Ms. Frizzle's class
How to Be Ms. Frizzle:
Step 1: Wear a blue or yellow dress
Step 2: Glue science-y things on it – planets, stars, insects, rainbows, rocks. Whatever you decide to glue on, chances are she has worn it (seriously, Google her outfits, she be cray)
Step 3: Wear a red wig
Step 4: For the finishing touch, strap on your bffl, Liz.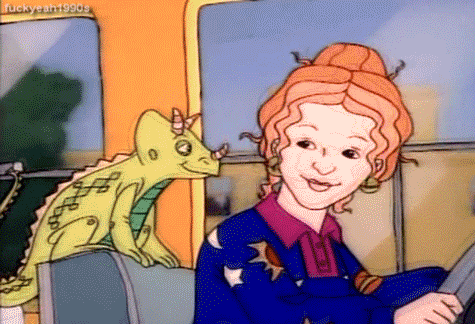 BONUS: Dress your pet! (Sorry, pets are not allowed at Spirits & Skeletons. This one's gotta be for home only OR adapt it and wear it yourself!)
CHIA PET: Cha-cha-cha-CHIA!
How to transform your pet into a Chia Pet:
Step 1: Have a pet.
Step 2: Glue on some leaves/vines onto an old pet sweater
Step 3: Put your Chia sweater on your pet.
Step 4: CHA-CHA-CHA-CHIA!
Next step? Strut your stuff in your awesome costume at Houston's hottest Halloween party, Spirits & Skeletons,  Friday, October 31 at HMNS!
This post was written by HMNS Manager of Online Media Sheila George.