The beauty of Earth from space stands in stark contrast to the view from the ground. There is now more human detritus across the globe than ever before. Industrialization, coupled with exponential population increases, pose a serious threat to the life and health of humans and ecosystems across the world.
Vast landscapes in China are covered in tons of rubbish. The wide waters of the Ciliwung River in Indonesia are now barely visible under a never-ending tide of plastic. Children swim among leaking bags; mothers wash in the sewage-filled supply.
On a beach in Lebanon, a mountain of rubbish towers — a pullulating eyesore of medical waste, household trash, toxic fluids and dead animals. It's the result of 30 years of consumption by Sidon, just one small city. As the day's new consignments are added to the top, debris tumbles off the side and into the blue of the Mediterranean.
In the North Pacific, the Great Pacific Garbage Patch shows the detrimental effect of plastic waste on marine life. Chlorinated dioxins and other man-made persistent organic pollutants are attracted to the plastic fragments. These are eaten by fish, which absorb the toxins. We then eat the fish, accumulating more poisonous chemicals in our already burdened bodies.
Meanwhile, global warming, accelerated by the emissions from landfill and incineration, is melting the ice caps and releasing decades of these old poisons, which had been stored in the ice, back into the sea.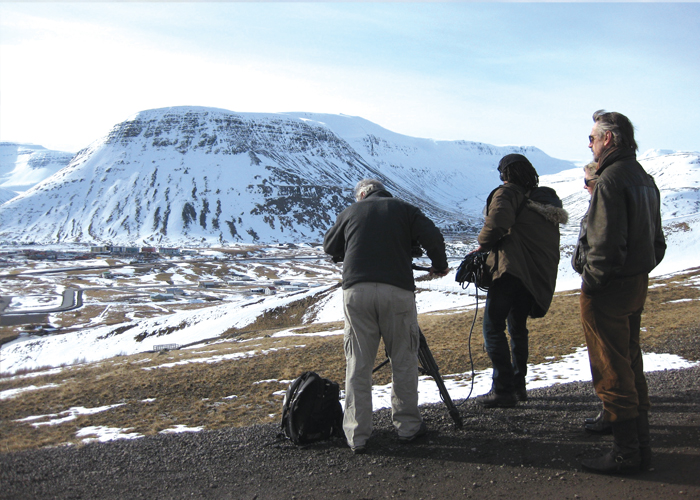 Each year, we throw away 58 billion disposable cups, billions of plastic bags, 200 billion liters of water bottles, billions of tons of household waste, toxic waste and e-waste. We keep making things that do not break down.
You have all heard these horrifying facts before. In Trashed, you can discover what happens to the billion or so tons of waste that go unaccounted for each year.
In the award-winning documentary Trashed, Academy-Award winning actor Jeremy Irons travels to locations around the world to see how natural landscapes are now tainted by pollution to discover the extent and effects of the global waste problem. He then turns to hope and searches for solutions. From individuals who have changed their lives and produce almost no waste, to increasing anti-waste legislation, to an entire city which is now virtually waste-free, he discovers that change is not only essential, but happening.
Join Dr. Herb Ward, professor of civil and environmental engineering at Rice University for the Houston premiere of Trashed on Thursday, April 24 at 6:30 p.m. at the Houston Museum of Natural Science. This is a great way to celebrate Earth Day 2014.
Click here for advance tickets.
To learn more about the film, visit trashedfilm.com or watch the trailer for Trashed below.