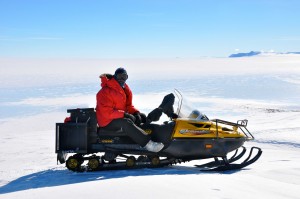 Ray Jayawardhana combs
Antartica for meteorites
on a snowmobile.
Photos courtesy Ray Jayawardhana
Astrophysicist Ray Jayawardhana will be at the Houston Museum of Natural Science this Thursday, April 7 giving a lively talk on the latest research in extrasolar planets and an update on the search for alien life and planets.
He will also be signing copies of his new book Strange New Worlds: The Search for Alien Planets and Life Beyond Our Solar System, which offers an insider's look at the cutting-edge science of today's planet hunters, the prospects for discovering alien life, and the debate and controversies at the forefront of extrasolar-planet research.
Ray recently returned from the frigid ice of Antarctica where he went to look for meteorites—and he found them.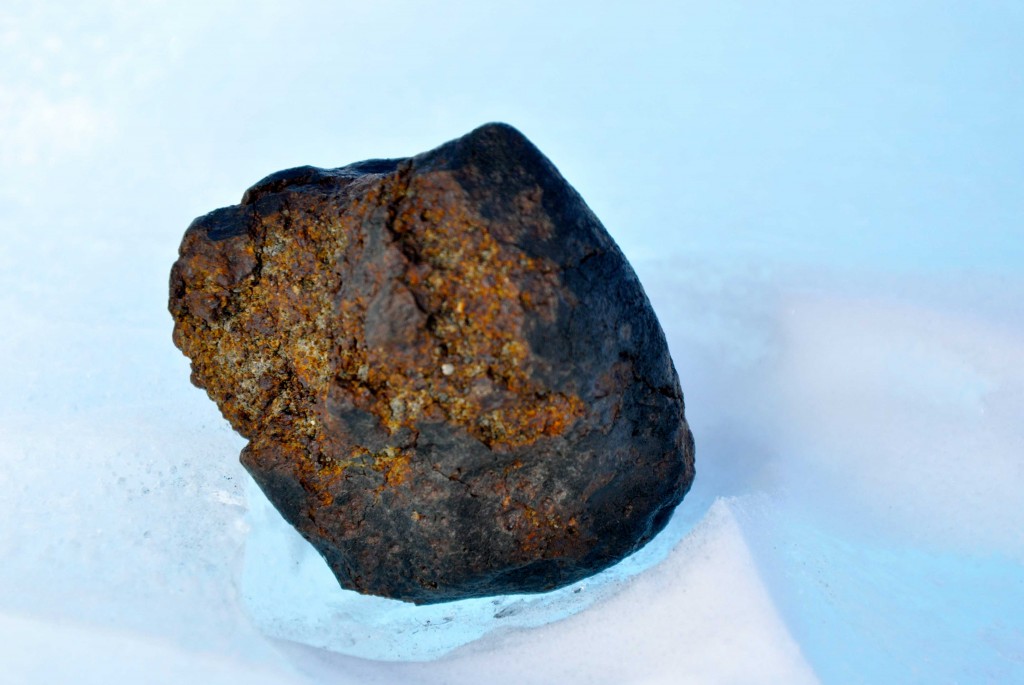 Meteorite found in Antartica
Photos courtesy Ray Jayawardhana
"Meteorites provide clues, they are leftover debris from our own solar system's birth. Studying them is complimentary to what I do. But I'm not used to coming so close – within six inches – of the things I study."
—Ray Jayawardhana, Canada Research Chair in Observational Astrophysics at University of Toronto.
Click here to hear more about Dr. Jayawardhana's adventures in Antarctica and what he found in the ice. Make sure to check out his lecture on Strange New Worlds tomorrow night at 6:30 p.m.