This weekend kids will be running around the lawns hunting Easter eggs. Others will be eagerly chomping down on chocolate Easter bunnies. None of them will even wonder where all of that good stuff came from.
It has been a while already, but the museum hosted a wonderful exhibit on chocolate. It told the story of the origin of the cacao tree (northern South America), and how it made its way into Mesoamerica, into the Maya and Aztec cultures. We also learned how the Spaniards brought the substance to Europe, and added sugar, rather than the chile peppers once used in Mexico. More people were able to drink it we were told, as consuming chocolate was the prerogative of the elite in the New World. 
Or so we thought. As someone once said, that's not entirely accurate. Enter Pueblo Bonito, New Mexico.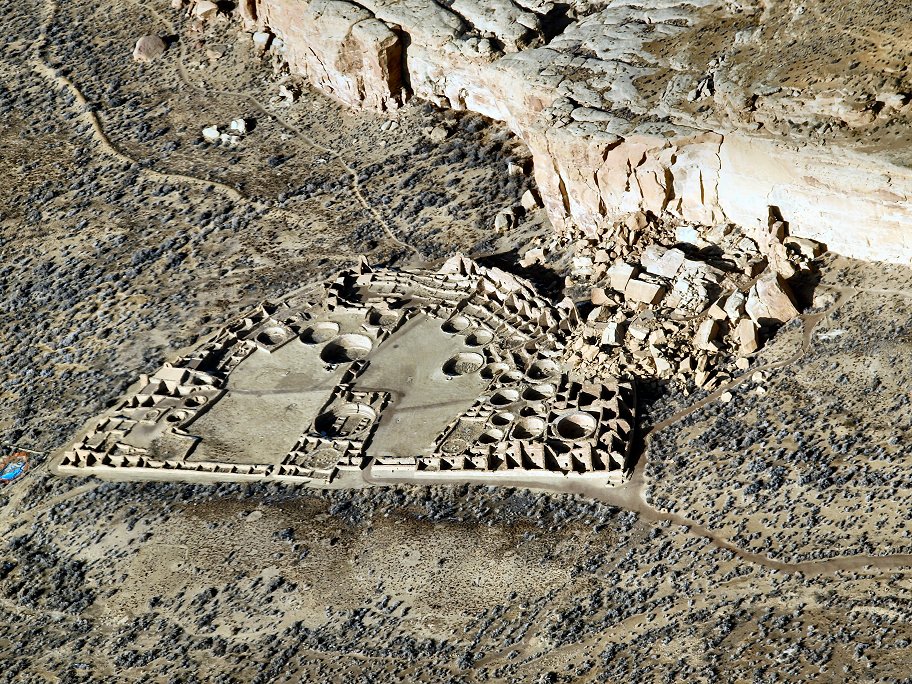 Aerial view of Pueblo Bonito, December, 2009. Image Wikipedia  (Bob Adams photographer)
Excavations conducted in 2009 at Pueblo Bonito, New Mexico, showed that chocolate beverages were consumed at the site. At that time, 2009, this constituted "the first proof of chocolate use in North America north of the Mexican border." In a recently released update on the project we read that out of 75 drinking vessels found at the site, no less than 50 still had minute traces of theobromine in them. What makes all this even more interesting, aside from claims of "first proof of chocolate use", is that this consumption was not limited to the upper crust of society.
Here is another question that comes up right away. How did the chocolate get up there? New Mexico is too cold for cacao trees to grow, unless, of course, you use a greenhouse. It turns out that Pueblo Bonito was part of a trade network extending from the Southwest all the way south into what we call Mesoamerica. Another wonderful exhibit, called the Road to Aztlan explored commercial exchanges between these two culture areas. Parrots were sent north, turquoise was sent south. Now it seems that in addition to the parrots (much prized because of their feathers, it is thought), chocolate was also shipped north.
All of this dates back to about the 11th through 14th centuries AD, a time when some of the Classic period Maya had experienced their infamous "Collapse." Sites like Chichen Itza and Mayapan traded places as the centers of power in Yucatan. The site of Tula, rather than Teotihuacan (already in ruins) and Tenochtitlan (a bit too early still for them to manifest themselves as a powerhouse) ruled the roost in Central Mexico. Maya chocolate aficionados were imbibing as early as the 11th century BC, maybe even earlier.
The glyph for "kakaw"  appears on many Maya pots and inscriptions. One of the pots is a chocolate drinking vessel found at Rio Azul, Guatemala. What makes this vessel so incredible is that it has a screw top. Notice in the images below: the neck of the vessel has a groove, the lid has two protrusions allowing one to place the lid onto the pot and then twist it to close it.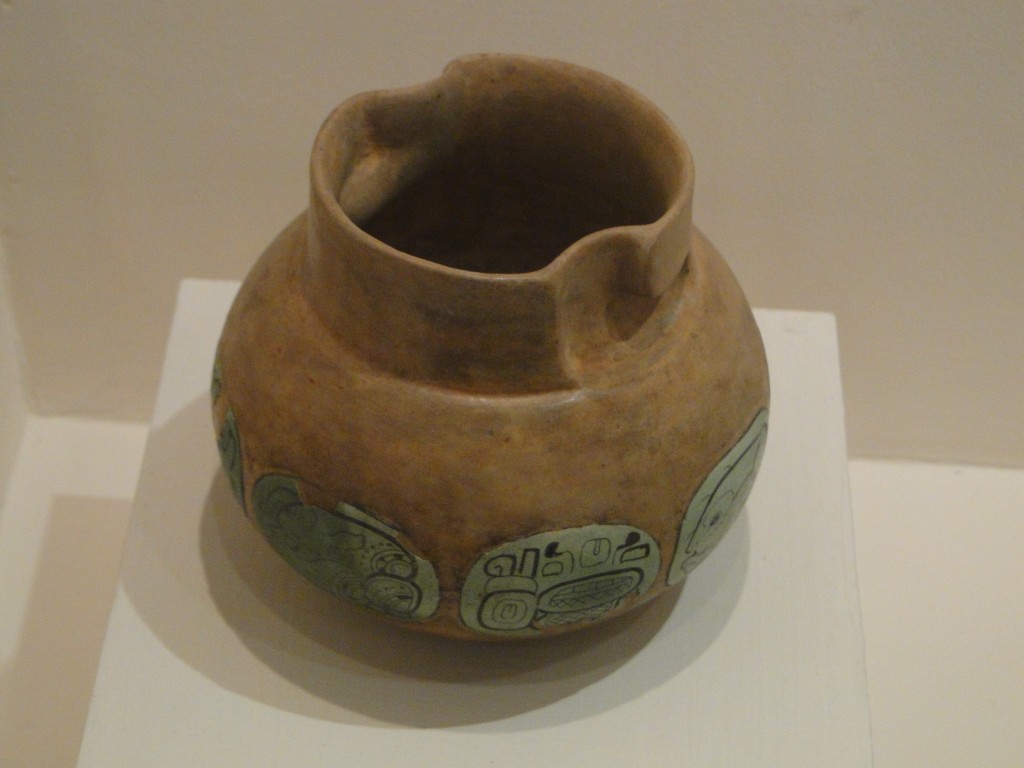 Rio Azul cacao vessel on display at the Museo Nacional de Arqueología y Etnología,
Guatemala City. (Photograph by Dirk Van Tuerenhout).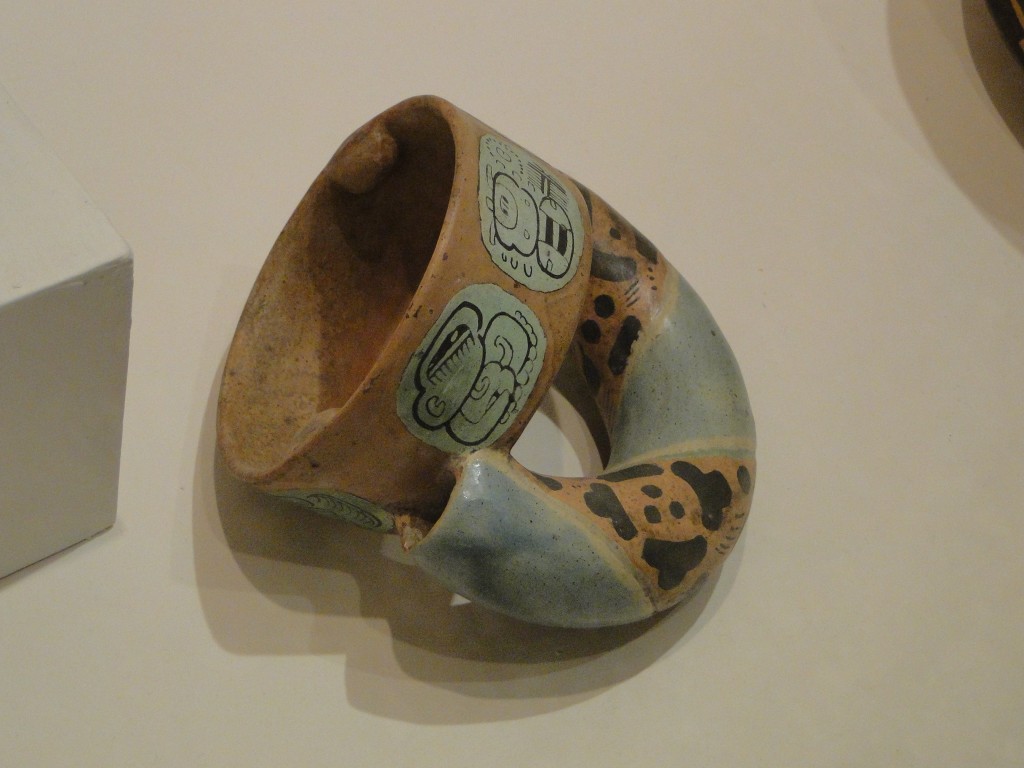 Lid for the Rio Azul cacao vessel on display at the
Museo Nacional de Arqueología y Etnología, Guatemala City.
(Photograph by Dirk Van Tuerenhout).