Please note: due to weather conditions, the Museum will be closing at 3 pm today, and will be open from 10 am – 5 pm on Friday, Feb. 4. Normal hours will resume on Saturday, Feb. 5. Please check the Museum web site for the latest information. If you can make it here safely, we plan to be open during these hours and would love to see you for Real Pirates Closing Weekend!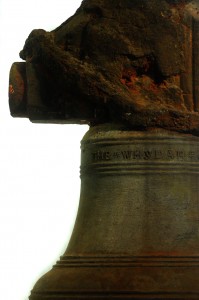 Real Pirates is shipping out this Sunday, Feb 6. This is your last weekend to see it. Personally, I love the exhibit. From seeing the ship's actual bell and cannons to the chance to touch real pirate treasure, this exhibition offers a unique experience. In addition to learning about the Whydah and the fate of its crew, the exhibit has taught me a lot about pirates.
I learned how pirates kept themselves entertained at sea, what objects they valued most, and how nations responded to the pirate threat. I think what interested me most though, was how democratic and progressive pirate crews could be. As opposed to nations' navies, pirates were made up of multi-ethnic crews, consisting of North Americans, Indians, Europeans, and Africans. Did you know that Blackbeard's crew was 60% black?
Pirates split their spoils fairly evenly: each crew member got 1 share regardless of their race or color. Officers got a 1 1/4 shares, but unlike the various navies of the time, pirates were allowed to elect their own officers. After signing the articles and becoming a pirate, pirates were given an equal vote on the ship. Oftentimes, the entire crew (including the captain) would sleep on the deck if there weren't enough hammocks for everyone.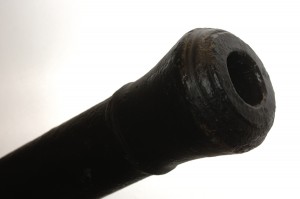 Too learn more about this, and whether or not pirates buried their treasure or made victims walk the plank or a dozen other things you never knew but always wanted to, make sure to visit Real Pirates this weekend.
Also, if you haven't seen them already, make sure to read all of Ben's posts on pirates of the past: the feared women of the seas, the Texan pirate Laffite, and how pirates became privateers.